Catherine Fulvio brings home cooking from Kildare to South Korea in brand new series of Tastes Like Home tonight on RTÉ One.
On her journey through South Korea, Catherine meets husband and wife Peter and Grainne Hill whose lives are split between Jeju, South Korea and Newbridge, Co. Kildare. The couple have two daughters; Alannah, a radio announcer in Seoul, and Cassie who works for an event management company in Dublin.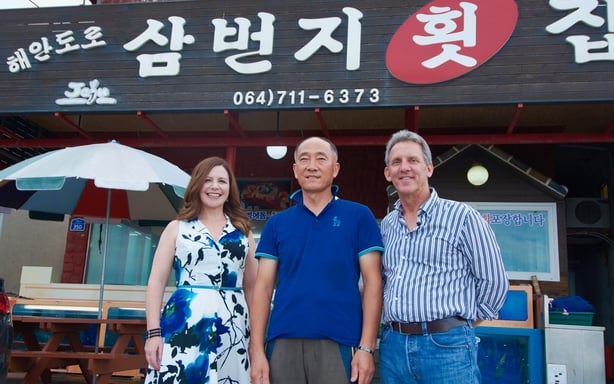 Peter is an Irish/American and has spent his time travelling between Korea and Ireland for twenty-two-years while his siblings reside in California and his father lives in Hong Kong. Despite their multi-cultural lives, the longest time Peter and Grainne have been apart would be for a month to seven weeks.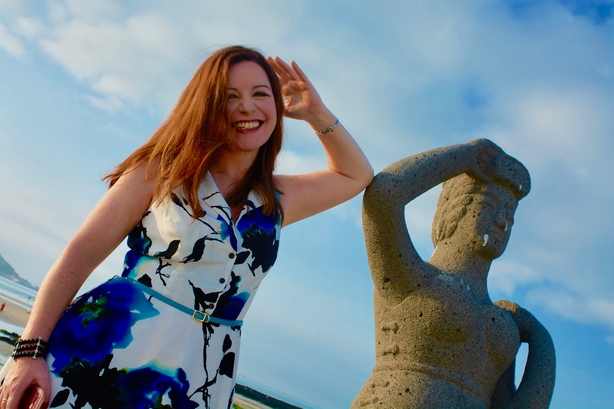 Grainne recruits Catherine to learn how to make a dish that reminds Peter of his home in Kildare and bring it to him in South Korea. The dish is an Irish feast with a roast stuffed fillet of pork wrapped in bacon, pureed carrots and parsnips, roast spuds and applesauce. You can get the recipe here.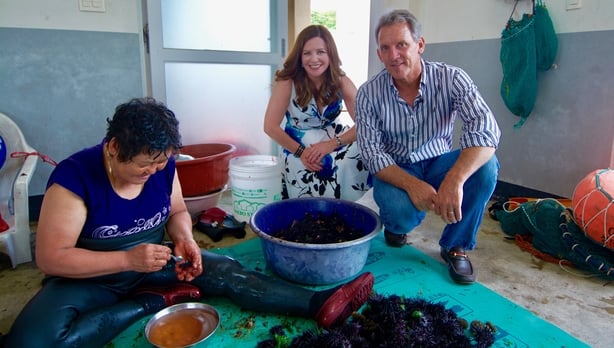 Elsewhere on the episode, Catherine meets with 70-year-old Haenyeo lady divers, she tastes Korean BBQ with a difference and visits a green tea farm and museum.
Watch Taste Like Home on RTÉ One every Wednesday at 7:30pm