Tonight on at 8:30 pm on RTÉ One, Neven's Irish Food Trails heads to Wicklow and Kilkenny in search of Ireland's best recipes.
Neven's first stop on the show is the stunning Powerscourt Estate in Co. Wicklow where he meets Pamela Walsh and Brett Stephenson of Wicklow Way Wines, Ireland's first fruit wine producers.
Once he reaches the winery, Neven learns how to use Irish strawberries, blackberries and wild elderberries to make a unique Irish delicacy.
Next up is Kilkenny where Neven meets mushroom expert Bill O'Dea on a woodland foraging trip in the Castlecomer Discovery Park where our favourite chef learns to hunt down some wild mushrooms.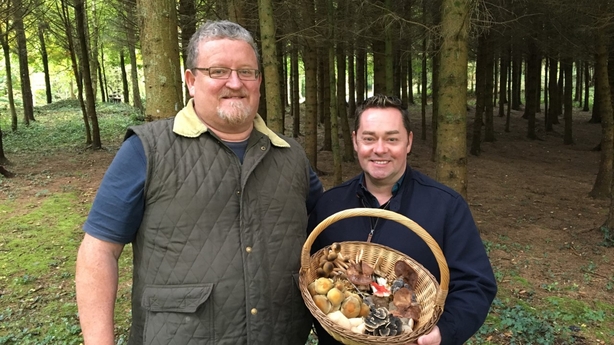 Neven's final stop is County Longford and the Viewmount Hotel where head Chef Gary O'Hanlon shows Neven how to make a dish using Finnebrogue venison.
Finally, once back on board the Shannon Princess, Neven prepares Vegetable Curry with Fragrant Rice.
Tune into the repeat of Neven's Irish Food Trails tonight, on RTÉ One at 8:30 pm.