SuperValu's Head Wine Buyer, Kevin O'Callaghan, shares his tips for pairing wine with your favourite dishes.
When choosing a wine to pair with food, it can often be the sauce or condiment that dominates the palate more than the protein on the plate.
A fun way to look at it is; when having chips it's often more about the ketchup or sauce more than the chips themselves when deciding on a wine.
What is the ideal wine to pair with fish?
This can vary from white fish grilled, covered in a lemon drizzle to steamed salmon. When looking at white fish with lemon drizzle you have to match the dish with a wine that will complement the flavours such as a Sauvignon Blanc which has a citrus profile.
Ideally, when matching food, I prefer a Sancerre (Guy Saget) or a Chilean (Aresti Bellavista Reserva) which has more subtle notes that do not overpower the flavours, in fact, they help enhance rather than cover.
What is the ideal wine to pair with chicken?
This can vary, however, let's look at a roast chicken. Roast Chicken can take many whites and my preference is a Chardonnay. Ideally, Burgundy as these show off the purity of the fruit as the wines see no oak barrels in maturing.
Alternatively, look for others from Chile or Australia which also see no barrel ageing. Roast chicken can also go well with an easy red, some great options from Spain, wines from the grape Garnacha come to mind (Pablo Old Vine Garnacha).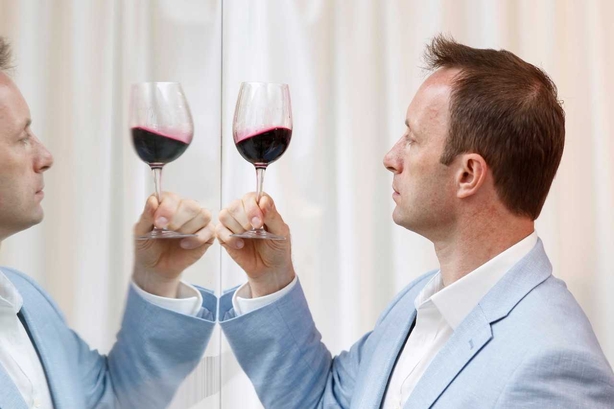 What is the ideal wine to pair with beef?
Let's talk cooking here; a slow-cooked well-done piece of meat will need something a little subtle, less of an attack on the palate like a quality Bordeaux (Chateau Baronnerie), but if you like it more on the rare side, then the bloodier the meat the bolder the wine you can go.
One of my go-to wines would be Nugan Estate McLaren Vale Shiraz, its big bold and packs tons of black juicy fruits.
What wine would you bring to a BBQ this Summer?
As a guest, I would arrive with a good bottle of bubbly (Gran Troya CAVA when at €12 on promo) or quality Australian Chardonnay, a couple of euro more than a standard decent bottle of wine but makes your host happy to see you come, more than normal anyway.
What non-alcoholic wine would you recommend to people?
The only one for me is the Torres Natureo which actually tastes like a wine. It's made as a wine first via the normal process of Torres quality approach and then de-alcoholised afterwards via some reverse osmosis – you know the science bit!
What drink would you save on this Summer?
Well, it has to be on offer of course and SuperValu have two star buys currently which always flip in and out of promotions, Nugan Estate 3rd Generation and Aresti Estate Selection, both are Estate grown (as the name suggests) and brilliant, outstanding quality when on offer at the €8 mark (sometimes you'll even see €7 and that's when you double up!)
What drink would you splurge on this Summer?
Well, even if I had a spare €30 I'd still aim for a red wine from Rioja called 'Pagos de Labarca AEX' which is just jam packed with everything you want.
This wine is full bodied to make you manly, but with the most beautiful concentration of fruit to allow me to share with my better half as she compliments me on my choice. Other than that, it's Bollinger!
Always drink responsibly, for more information see DrinkAware.ie