According to a recent Safefood survey, 51% of Irish adults have reported that they eat under-cooked burgers when in restaurants.
While a range of factors contribute to why we do this (taste and confidence in food preperation), this is occuring despite the fact that 96% of us consider ourselves to be well informed about food safety.
BBQ season is here! We can't wait to get cooking in the sun and we're sharing some tops tips for cooking safely this Summer.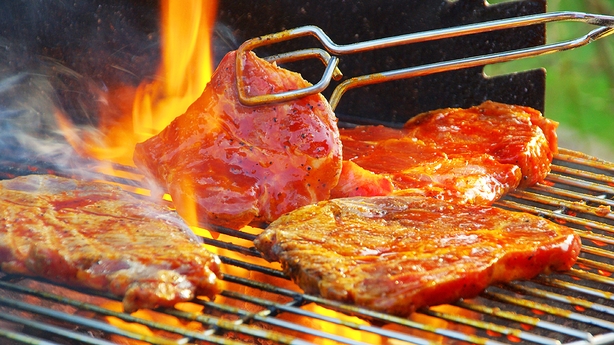 Prepping your BBQ
SafeFood reminds us to keep our good cooking habits whether we're cooking inside or outside. 
If this is your first BBQ of the Summer, give your grill a good clean by scrubbing the metal rack with a suitable cleaner. Remember to rinse it thoroughly with warm, soapy water afterwards.
Ready, Set, Cook!
Make sure frozen foods are fully thawed before you start cooking them.
Keep foods you plan to cook properly chilled in the fridge or a cool box until needed.
Keep perishable foods like salads, such as coleslaw in your fridge until you need them.
Light your barbeque well in advance.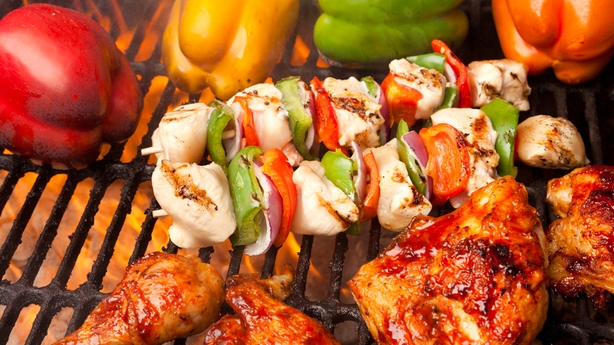 Keep it clean
Wash your hands before and after handling food. 
Remember to keep raw meat separate from cooked meat and ready-to-eat foods like salads. 
Always use separate utensils for handling raw and cooked meat when cooking. 
Never put cooked food on a dish that has been used for raw meat or poultry (unless it's been thoroughly washed in between) 
Keep food covered whenever possible.
Make sure your food has been cooked all the way through.
Safe Food recommends cooking meat all the way through until piping hot, with no pink meat remaining and the juices run clear. If you're stuck for time or have a lot of food to cook, you can pre-cook meat in your kitchen oven just before you put it on the BBQ for flavour. 
Using leftovers
If you have any leftovers from your barbeque, these should not be left outside where they could be in the sun and where insects and animals could get at them.
As with all leftovers, cover these foods and allow them to cool down in a cool place (your kitchen) before refrigerating within two hours of cooking and use within three days.
If you're reheating leftovers, reheat them only once until piping hot but if in doubt, throw them out.
For more information visit SafeFood.eu