When I moved to a plant based diet there was so much I had to learn about cooking. One of the key things I started to really miss lately was baking.
Convenience goes out the window once you cut out eggs, and dairy and whilst I found a lot of lovely energy balls and desserts they tend to be quite pricey. I wanted to simplify things at home and also find out how I could adjust some of my favourite recipes.
Catherine Buggy is the owner of Boutique Bake and she has a range of pre-weighted cake mixes. You just add the one or two wet ingredients and voila - perfect flapjacks, lemon drizzle or brownies. 
Having spent literally years perfecting her recipes Catherine is something of a baking expert so I was delighted when she invited me over to share all her tips on how to adjust recipes.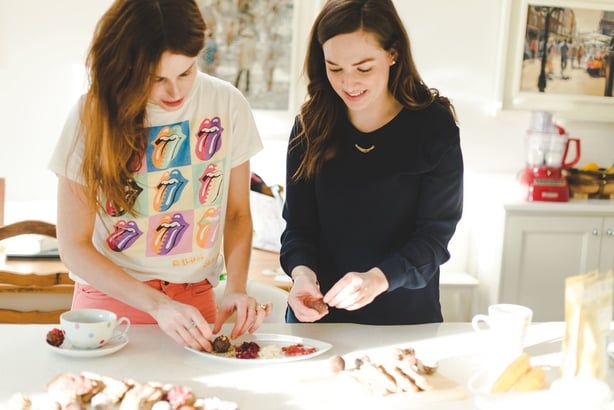 Tips for Vegan Baking:
Egg Replacement:
1 tbsp. ground flaxseeds
3 tbsp. water
Mix until well combined and jelly-like (Replaces 1 egg)
One-half of a banana, mashed, also replaces one egg
Butter Replacement:
Olive Oil Butter
Soy Alpro Spread
Coconut Oil
 Use in equal quantities as you would use butter.
Cow's Milk Replacement:
Soy Milk (better for rich desserts)
Coconut Milk (better for rich desserts)
Almond Milk
Rice Milk
Buttermilk Replacement:
1 cup unsweetened soy milk
2 tbsp. lemon juice/ vinegar
Combine in a mixing bowl and whisk until well combined and creamy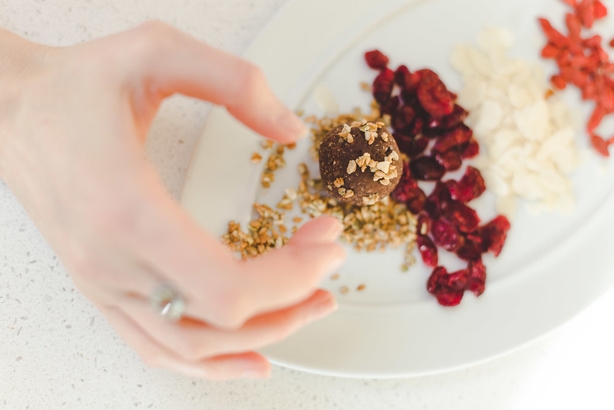 Chocolate substitutes:
Ombar – raw & vegan chocolate
iChoc Vegan Chocolate
Cacao Powder
Cocoa Powder (vegan-friendly)
Coconut Cream:
1 x Can Coconut Milk
 ½ teaspoon Vanilla Powder
1 x teaspoon Stevia (sweetener of choice)
Coconut Cream Method:
Chill your coconut milk in the fridge overnight
The next day, chill a large mixing bowl 10 minutes before whipping.
Remove the can from the fridge
Scrape out the top, thickened cream and leave the liquid behind (reserve for use in smoothies/curry).
Place hardened cream in your chilled mixing bowl. Beat for 30 seconds with a mixer until creamy. Then add vanilla and sweetener and mix until creamy and smooth.
Taste and adjust sweetness as needed.
Use immediately or refrigerate - it will harden and set in the fridge the longer it's chilled.
Will keep for up to 1 - 2 weeks!
Written by Holly White - www.holly.ie