Last week on What Are you Eating? we learned the grim reality of store-bought soup and why lunchtime is so important (but often it's forgotten about)
This week host Philip Boucher-Hayes turns his attention to dinner time, bringing it all back to family values.
Has convenience replaced tradition? Are we forgetting all our parents knew about good, old fashioned Irish food? Are families even eating together anymore?
Watch the episode here on RTÉ Player
In the past, dinner was nutritious, balanced and low on frills with meat, veg, and potatoes the staple ingredients. And now? Are we seeing the take-over of ready-made, convenience?
Ready...steady...meal!
Philip meets with Clondalkin butcher Michael McLoughlin and learns how cheaper meat cuts have fallen out of fashion. Michael also shows the range of freshly prepared ready meals he now sells to his customers.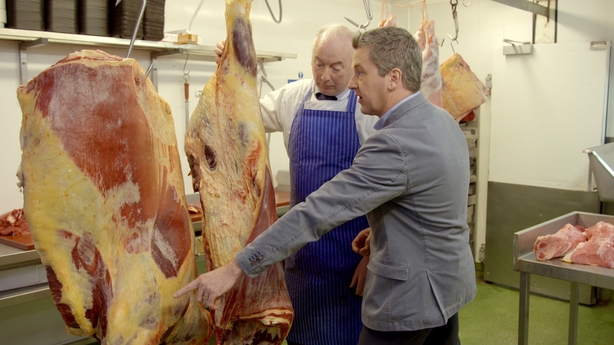 With many of us buying ready meals as often as twice a week, chef Hilary O'Hagan-Brennan shows Philip some common ingredients and one process that can make meat go further.
"Transglutaminase is not an ingredient so you won't find it listed on any of the products here because it is actually a process... It's basically a glue" Hilary explains.
"All meats are different sizes, different shapes, different forms so if you are in a factory setting and you are trying to create one uniform piece of a joint you are going to use that to help you create that piece of meat".
The process creates joints that are "more valuable" to food manufacturers, she adds.
Here's a sneak peek from tonight's episode:
Also on tonight...Bram Stoker would be proud!
With garlic now a common ingredient in Irish kitchens, Philip meets Irish grower Martia Collier, who says her garlic is much more flavoursome than the Chinese garlic found everywhere on the market.
And your Saturday night takeaway may be in trouble. In the food lab Philip finds out if online reports about Chinese garlic stand up to scientific testing.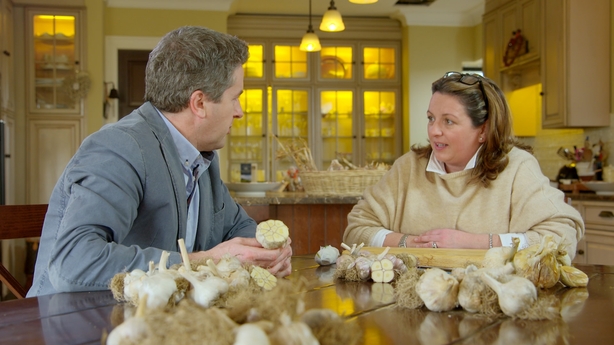 Missed any of the previous episodes? Catch up on the RTÉ Player here.