In the latest episode of What Are You Eating?, Philip Boucher-Hayes looks at Ireland's early morning eating habits. Whether it's a full fry up from your mammy or a hipster avocado and egg for your Instagram, breakfast is serious business.
While some of us have upped our egg consumption with decadent fried, scrambled and poached filled brunches others have become more health conscious and turned to porridge to start their day.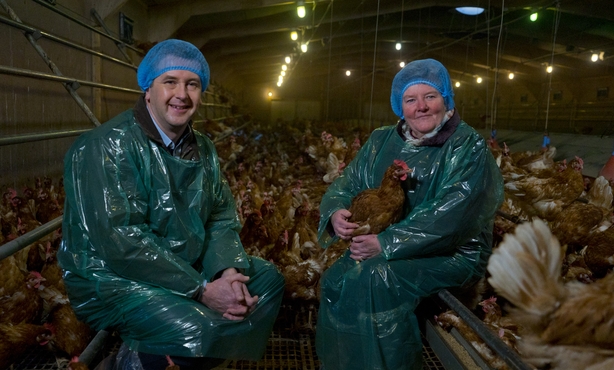 How many of us fill up on a healthy dish only to be hungry by 11am and how many of us skip the most important meal of the day all together? Philip Boucher-Hayes investigates the nation's early eating habits and finds out if some of our trendier breakfasts are any better than the old reliables.
And the verdict?
The traditional fry still has lots of supporters with many of the experts on the show explaining that the sustaining nature of the fry-up has it benefits.
But also the traditional fry is changing - with calories being ditched for high protein and high fat alternatives.
In the show, we met co-owner of Hobarts Cafe, Deborah Fortune. She explains that originally her cafe was known as the home of the 'hangover cure', but things have changed now.
"But now people are going, 50/50, for more healthier options. They trust us, they know that they can get the fat cut off the bacon."
This is where the difference between the new avocado and eggs style breakfast and the traditional fry-up is most keenly seen.
As Phillip says himself at the end of the show, "Millennial versus old school, contemporary versus traditional."
"It is worthwhile remembering that before we go racing down the road to our brave new breakfast future that in calories alone that this admittedly nutrient dense breakfast (eggs and avocado ) contains 50 more calories than the fry."
In the end, another health expert on the show explains that a fry-up is not that bad at all - in the context of a full day.
"A cooked breakfast is not bad and once you look at it in the context of the overall day - it could be the equivalent of having your dinner in the morning time. You can probably have a fry once a week and maintain a healthy diet."
Elsewhere, Chef Hilary O'Hagan-Brennan shows us how easy it is to make strained Greek yoghurt while dietitian Aveen Bannon explains the difference between Greek and Greek-Style yoghurts.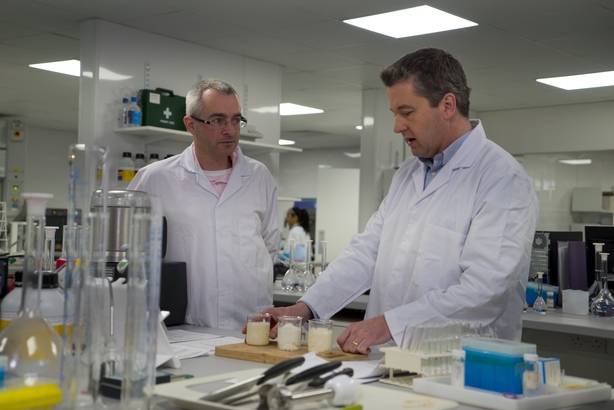 We caught up with host Philip Boucher-Hayes to find out how he dealt with the intense gym regime and diet of last week's episode and needless to say rock hard abs can not be achieved in twenty-one days...
"If you eat like an Olympic rower but don't go and row in the Olympics, you will put on weight"
We need your consent to load this rte-player contentWe use rte-player to manage extra content that can set cookies on your device and collect data about your activity. Please review their details and accept them to load the content.Manage Preferences
Watch the full episode of What Are You Eating? here on RTÉ Player .
If you are keen for up-to-the-minute news on food, fashion, parenting, fitness, travel, recipes and more – the Lifestyle Weekly Email will put a smile on your face when it comes into your inbox every Thursday.