Sit back, relax and dig into some healthy and low-cal movie night snacks!
Super Healthy Snack: No Bake Carrot Balls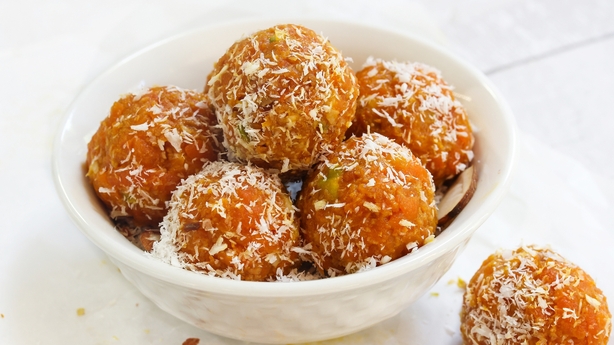 This 3 step snack is super healthy and extra tasty. Whip up a batch of these for a night in front of the telly. Get the recipe here.
Pretty Healthy Snack: Mixed Berry Nice Cream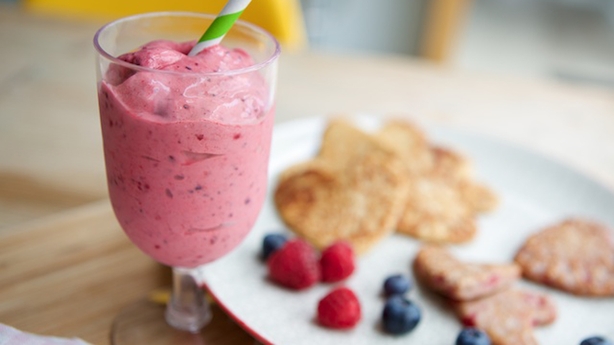 This is fast becoming one of our favorite desserts ever. Make your own frozen yogurt with just 3 simple ingredients. Get the recipe here.
Healthy(ish) Snack: Rasperry Brownies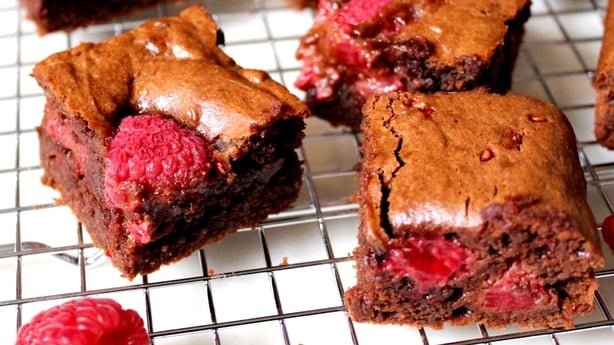 Indy Power from Little Green Spoon has this great recipe mixing something nice and naughty with fresh fruit. Get the recipe here!