The Semi-Final of Taste of Success aired last night and there were a number of great highlights - here are our top five.

1. We love springing surprises on our contestants.
On a beautiful Summer afternoon (when Taste of Success was filmed), our three remaining contestants rocked up to the Lidl HQ in Cloughjordan to prepare their dish once more for the judges and hopefully make it to the final and of course that €100,000 - but Dáithí had a little surprise for them….

2. JP McMahon V's William Murray
No, we haven't pitted the Connaught/Ulster Mentor JP against Dublin contestant William in the kitchen, but we did wonder who wore the 'beard net' the best? Getting to see your product potentially mass produced is cool but in order to get on the factory floor, everyone wears a hair net even the cameraman. But, it was the battle of the 'beard net' that made me smile. Sorry William, but JP wore it best. Would you agree? #tasteofsuccess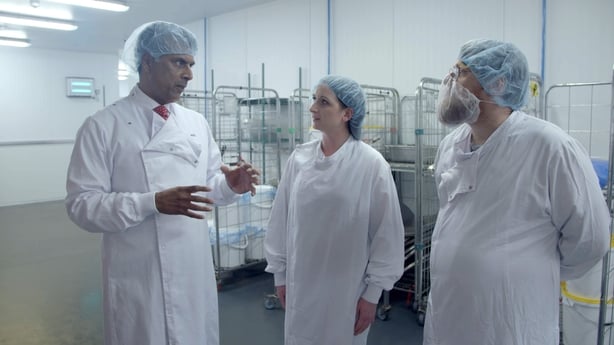 3. Hell hath no fury like a Domini scorned.
Domini knows her stuff and was a bit peeved that the boys didn't listen to her and Peaches – her baking sister extraordinaire - about the folding of the mixture, the size of the chocolate chips, oh did we mention the folding? Thankfully they made it through to the final, as we'd hate Domini to have to follow through on her threat!

4. Taster David and his descriptive ways.
David had the pleasure of sitting with Dáithí during the tasting group and when Dáithí 'grilled' him on what he thought about the banana bread he gave everyone, including the mentors who were looking on, a laugh.


5. Our Mentors are the best.
When Nikki and her burger were sent home, JP and Domini were straight out with a hug and words of encouragement before they celebrated with their finalists. JP V's Domini once again. Will it be third time lucky for Domini?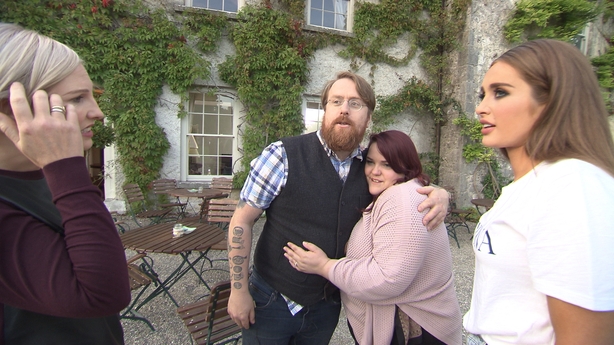 Congratulations to James Kavanagh and William Murray from Dublin and Michele Kilkenny from Connaught /Ulster for making it to the final.
Next week all will be revealed when that curtain drops to unveil the Winner of The Taste of Success 2016. Who's going to get their hands on that cheque for €100,000. Tune in Tuesday 13th Dec RTÉ One 8.30pm to find out.
Written by producer of The Taste of Success, Lisa Gernon.