Kevin Dundon shares 11 fantastic tips for hosting the biggest event of the year - Christmas dinner.
1. Soup
Whether shop-bought or homemade, enhance the appearance (and flavour) of your soup by adding croutons, some sauté mushrooms, a sprinkling of fresh herbs, or a dash or cream. A squeeze of lemon or lime juice will really lift the flavour.
2. Sauce
For a really tasty sauce to go with your prawn or smoked salmon starter, try adding a teaspoon of horseradish cream to your Marie rose sauce – it will not be boring!
3. Stuffing
Prepare your stuffing the day before it's required, not only will the flavour infuse really well but also it means more space to work with on Christmas Day, and less pressure on time.
4. Turkey
To stuff the turkey cavity, I prefer to add a decent bunch of herbs, then a double layer of parchment paper, then envelop the stuffing in the parchment paper. Don't forget to weigh the bird, fully stuffed before placing it in the oven, and adjust cooking times accordingly.
5. Stuffing
If you have any leftover sausage meat stuffing, roll in bitesize balls, wrap in a piece of streaky bacon, cook separately. Delicious warm or cold, the perfect spread of sandwiches the next day!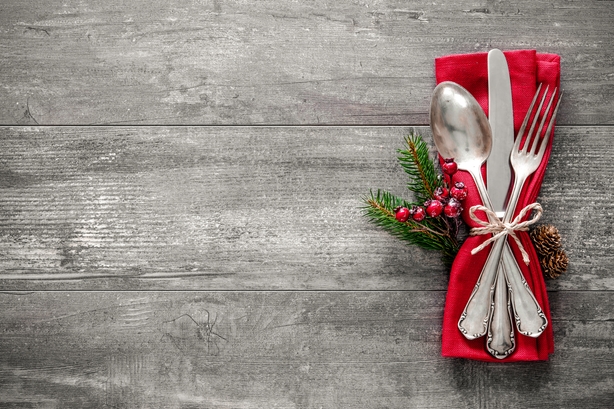 6. Ham
To make a show-stopping ham, follow this simple step. Once the ham has been boiled, remove the outer rind carefully, then score the fat in diagonals and insert a few cloves into the fat in an orderly fashion. Glaze and return to the oven for half an hour. Don't forget to let the ham rest too!
7. Sprouts
Cut sprouts into quarters to cook quicker. Sauté them with some lardons or chorizo or a spoonful of cranberry relish for extra flavour. Don't overcook sprouts, if serving whole, cut an X onto the crown of the sprout to ensure they are cooked through.
8. Potatoes
To get the perfect roast potatoes, place the potatoes into a pan of cold water, add a clove or two of garlic, bring just to the boil. Remove from the heat, drain then give the pan a little shake. Pop them onto a piping hot baking tray, season, and add some goose or duck fat for a touch of luxury.
9. Gravy
To make the perfect gravy, roast the giblets separately before roasting the turkey!
10. Cream
Keep plenty of fresh cream in the fridge, a few tablespoons of freshly whipped cream added to shop-bought custard and a dash of vanilla extract or two gives it a lovely flavour. A dash of cream liquor (like Baileys) added to cream is ideal with Christmas pudding.
11. Fridge space
If you run out of fridge space to chill your drinks, chill them in a bucket of iced water and keep outside the back door!
Kevin Dundon is a SuperValu Good Food Karma ambassador.