1. Anne's way with the tourists
Isn't Anne McNamee's house just adorable. It's so picturesque. No wonder busloads of tourists stop by for a photo op, but they're definitely not expecting Anne's cheeky little surprise for them.
2. We got to bring Barbara home
We made it possible for Barbara Spain to come home from Canada to enter her Lobster Mac & Cheese. It's been a while since she's seen her family and the look on her Mam's face at the airport when she sees her would bring a tear to a glass eye!
3. Dáithí just can't help getting his plug for Kerry in
While mixing the Bia Baby foods together he couldn't help predicting his beloved Kerry would become All Ireland Champs come September (we filmed during the summer hence the blue skies). Dáithí, you should stick to presenting, fortune-telling is not your strong point!

4. Did we just discover Ireland's youngest food critic?
Jenny entered her vegan sausage as she wants people to be more health conscious. It seems to have worked if this little guy is anything to go by. He knows what he likes. Have we unearthed the next Tom Doorley?

5. We have a knack of saying one thing but doing another.
As Anne found out when two ladies gushed to her face about her bread but then gave her a red ball??! You can watch all the action from last night's Taste of Success on the RTÉ Player here.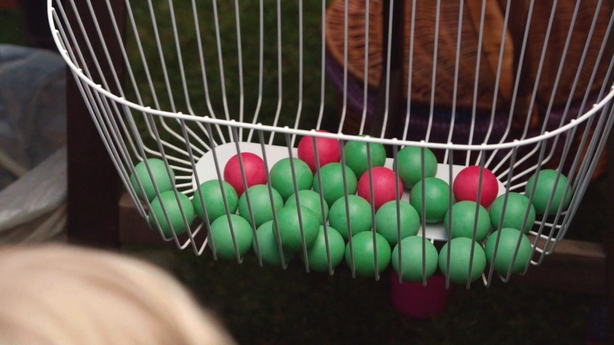 Congrats to Sister act Sinead and Ailbhe O'Toole and their frozen Baby Food & William Murray and James Kavanagh with their lush White Chocolate & Pecan Banana Bread for getting through to the next round. It's up to them now to convince Domini to make them her regional champions.
Next Tuesday the pressure shifts from the contestants to each of the four mentors as they must now choose the one dish they feel has the best chance of winning the whole competition and crown their regional champion. Four contestants will take a step closer to winning the grand prize worth €100,000. Who do you think has 'The Taste of Success'.
Written by producer of The Taste of Success, Lisa Gernon.