Time to detox and face the post-Christmas fitness plan? Emma Dunne has checked out two of the health, fitness & well-being books: here are her thoughts on Aoife Hearne's The Plan and Rosanna Davison's Eat Yourself Fit.
The idea
Getting, or staying, fit and healthy are often on our minds, at this time of year. Aoife Hearne, known to many as the dietician from RTÉ's Operation Transformation, (which kicks off on Tuesday January 9, 2018) in her book The Plan, provides very clear and easy-to-follow recipes for those wanting to change how they eat and get their entire family on a healthier track. In Eat Yourself Fit, Rosanna Davison, model and nutritional therapist, gives over a hundred recipes designed to help you maximise your workouts and achieve your fitness goals.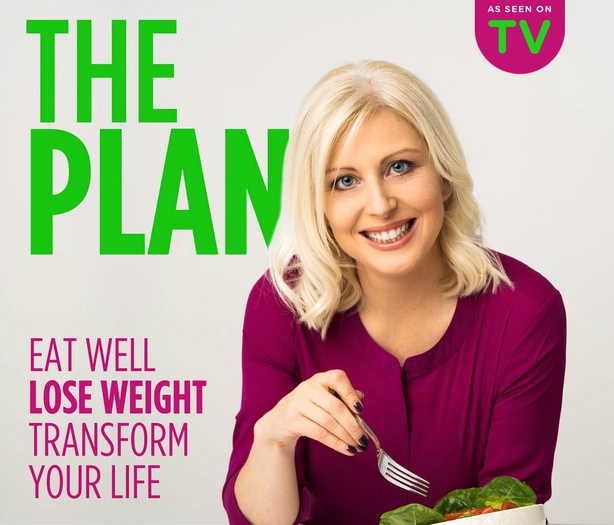 First impressions
The Plan is very user-friendly, with plenty of food photographs. Aoife sets out the idea behind the book clearly, with plenty of practical and helpful advice about positive lifestyle changes and how to make your family's meals more nourishing and healthy. There are plenty of weight-loss tips, a useful four-week meal plan and, in the back, complete nutritional information for all the recipes. Because of its focus on personal fitness, Eat Yourself Fit is aimed more at the individual than the family, but it has plenty of targeted advice on how to keep yourself motivated to exercise, how to eliminate sugar from your diet and foods to help stabilise mood and sleep. A really helpful section for busy or novice cooks is 10 Ingredients, 5 Meals, which provides a shopping list for just ten items which can make five different meals in the book.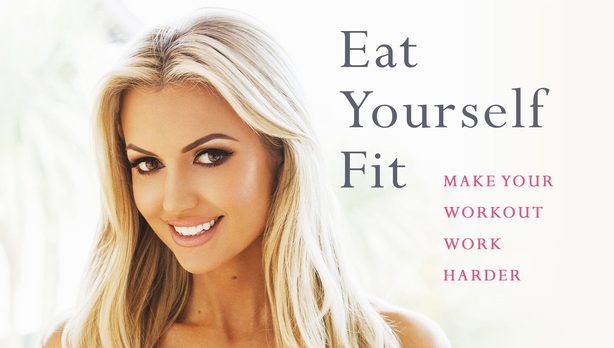 The recipes
The Plan is extremely practical, focusing on simple family meals, made largely with ingredients easily found in the supermarket and with plenty of store-cupboard staples. Many of the recipes are healthy versions of standard family meals – chicken goujons, spaghetti bolognese – and takeaways – sweet and sour chicken, pizza. The only downside, for me, is that there's no dessert section! Aoife says this is because she believes that treats are an occasional thing, and if it's a special occasion then you should go ahead and treat yourself to whatever you want.
EAT YOURSELF FIT
On the other hand, Eat Yourself Fit has plenty of recipes for treats and desserts (Healthier Snickers Bars, Chocolate Fudge Cake with Raspberry Vanilla Cream), which are free from dairy, gluten and refined sugar – though Rosanna does also caution that they're not for every day. In general, Eat Yourself Fit probably uses less standard ingredients, but nothing that couldn't be found in a health-food shop, and there's a real focus on fresh, natural foods (Roast Portobello Mushrooms Stuffed with Chili-Lime Guacamole, anyone?), including recipes for super-nutritious smoothies and juices.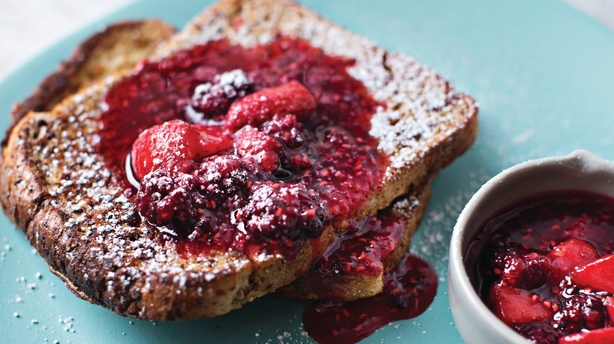 The takeaway
If you're looking for a practical, accessible guide to change how you and your family eat, then The Plan could be the book for you. It's packed with healthy takes on familiar meals and the instructions are clear and easy to follow. Changing how you eat is difficult and daunting, but this book makes it feel doable.
And if you are interested in increasing your fitness and eating to maximise the health benefits of this, then you'll likely find Eat Yourself Fit an inspirational and helpful guide to achieving your goals.