Stuffed Rolled Omelette with Spinach & Cheddar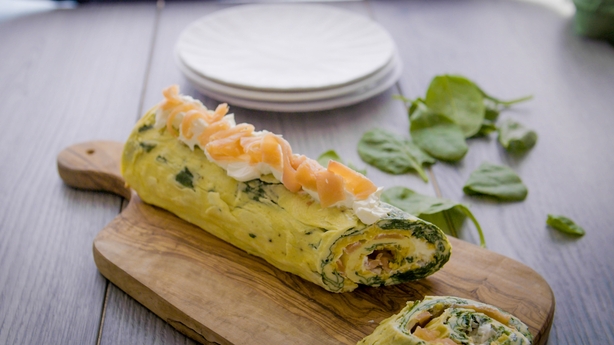 This creamy, healthy and tasty dish is perfect for a lazy Sunday brunch. Packed with protein and vitamins, this stuffed rolled omelette is ideal for the whole family! Get the recipe here!
Courgette, Feta & Sweetcorn Fritters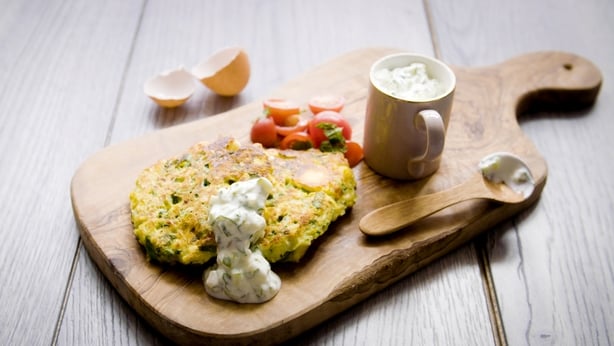 Here's an EGGcelent brunch idea: Courgette, feta and sweetcorn fritters. Perfect for the weekend. Get the recipe here!
Sweet Potato Baked Eggs with Chilli & Spring Onion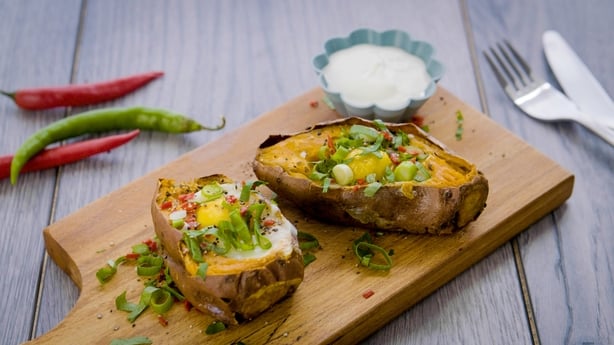 Oh my, we are drooling over these sweet potato baked eggs with chilli and spring onion. Get the recipe here!
*Recipes courtesy of Golden Irish Eggs