What is your food product?
Chia is a natural seed that is the highest plant based source of Omega 3 in the world, it is also high in dietary fibre, a source of protein and contains magnesium, calcium, zinc and other minerals. Chia can be easily added to your favourite foods to boost nutrition.
How is it made?
Chia seeds are harvested from a flowering plant called Salvia hispanica L. The plant is a member of the mint family, Lamiaceae. It's an annual herb that produces the mighty chia seeds. Our chia is quality checked, cleaned & packaged in our county Waterford based facility.
When and how did you first come up with the idea for the product?
I suffered a back injury while on holiday in America in 2009. The seeds were recommended to me as they were known for their anti-inflammatory properties, I experienced first-hand the health benefits of chia and on coming home to Ireland and hearing the great reports back about the benefits people were noticing from using the chia seeds, I went in search of the best way to bring chia to Europe at a reasonable price so that more people could gain from its health benefits. This is when Chia Bia was born.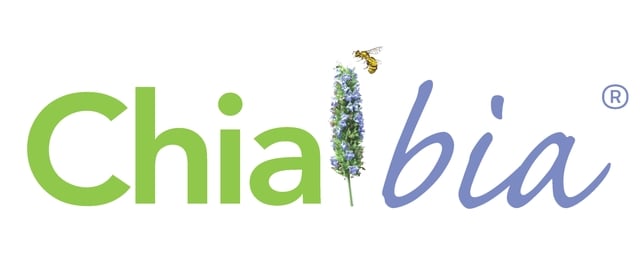 Who buys your products?
Anyone looking to improve their health naturally and easily!
Where do you source your ingredients?
Chia is mainly grown in parts of South & Central America where proximity to the equator makes for ideal growing conditions. We have strong relationships with our farmers and our stringent quality control procedures ensure Chia Bia delivers high quality chia products that offer consumers a healthier choice.
Does your product carry the guaranteed Irish label?
No because chia is not native to Ireland.
Is your product packaged in Ireland and is it recycled/recyclable?
Yes, it is packaged in our facility in Tramore. Our self-standing pouches are made from mixed materials and unfortunately there is no facility in Ireland that currently recyclables this material.
Other than your own, what's your favourite product?
I can't pick one! I love Flahvans porridge with my chia in the morning. During the day I use the Happy Pear sundried tomato pesto on Brennan's wholegrain chia bread and in the evening I snack on some Keeling's berries with Glenisk yogurt and topped with chia goodness! #LoveIrishFoods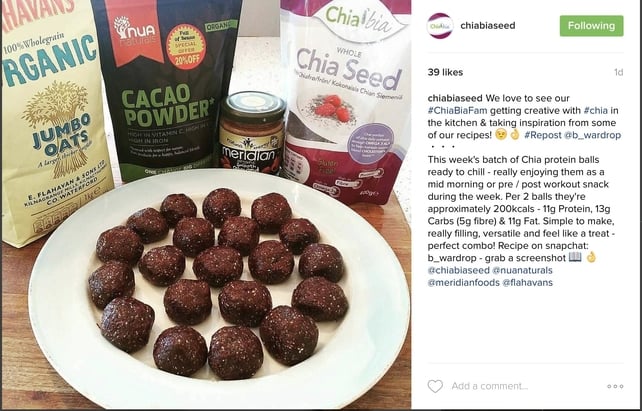 What is your view on 'organic' produce?
Organic farming is very expensive, especially in South America lucky enough chia is part of the mint family which is a natural insect repellent (insects don't like mint!) so minimum pesticides are used.
Many food producers are very passionate about their products – have you a message you would like to share with your customers?
Yes, Chia Bia gives our customers an easy, natural way to improve their health.
Is there salt and/or sugar in your products? If so, how much and why? What is the shelf-life of your product and how come?
Naturally, chia contains no salt or sugar. Chia is a robust seed that withstands environmental factors such as oxygen very well. From harvest chia has a shelf life of up to five years and we give our products a 20 month shelf life.
What would your death row meal be (aside from your own products!)?
Ribeye Steak and lots of it!
Where can people buy your food and find out more about it?
Our range of products are available nationwide in Supervalu, Dunnes Stores, Tesco, Holland & Barrett and Independent Health Food Stores. Join our online community on Facebook, Instagram and Twitter @chiabiaseed and visit our website www.chiabia.com for more information and chia inspired recipes.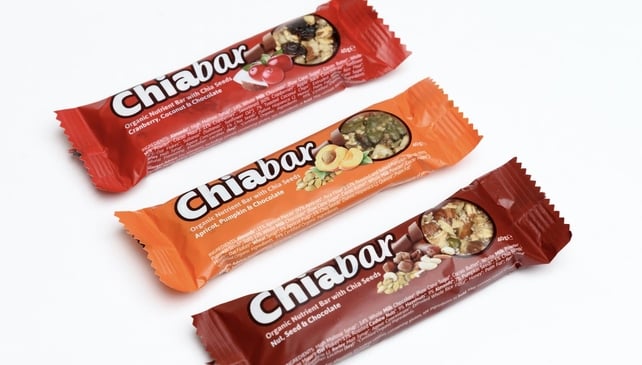 If you would like your Irish food product or company to feature here, we'd love to hear from you: rtelifestyle@rte.ie or tweet us @RTEFood, Instagram @rtefood or Facebook message us at rtefood.