Rain or shine, salads are a great way to make sure you get a mixture of fruit and vegetables in your diet. They are quick and easy to make, can be served hot or cold, and are handy for bringing to work for lunch or a snack. They are wonderfully adaptable, so you can layer on dressing, honey and croutons - or leave them out if you're watching your figure! 
With this in mind, RTÉ Food have picked out some delicious salads for you to make before the summer is up. Bon appetit!
Watermelon and Feta Salad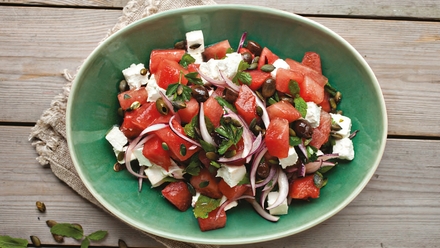 This is the perfect salad for a sunny day, with juicy watermelon, crispy toasted pumpkin seeds and fresh lime juice. Click here for the recipe. 
The Perfect Potato Salad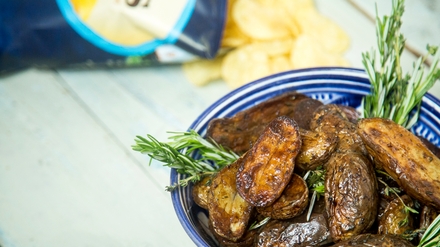 This potato salad is a great addition to any picnic, and will impress your friends and family much more than a shop-bought carton! Click here for the recipe. 
Asparagus, Hazelnut, Horseradish and Parmesan Salad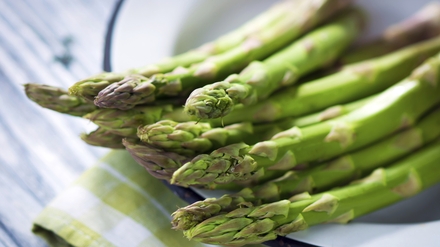 Asparagus is packed with fibre, vitamins and antioxidants, and hazelnuts contain an impressive store of minerals and monounsaturated fat, so you know you're on to a good thing with this salad. Amazing as a starter or for lunch! Click here for the recipe. 
Crispy Squid and Chorizo Salad with Deconstructed Guacamole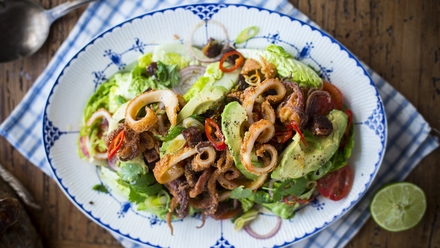 This salad takes a bit longer to make, but man, is it worth it! The chorizo and squid will satisfy your meat cravings, while the lime and coriander give the salad a zesty taste. Get the recipe here. 
Grated Ruby or Golden Beetroot Salad with Goat's Cheese, Pomegranate and Honey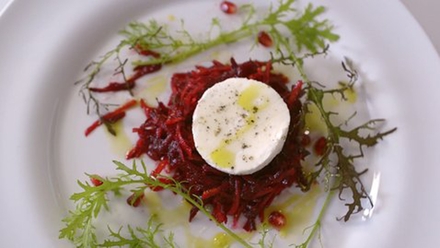 Beetroot is an excellent source of fibre, manganese and folic acid (not just for pregnant women!). It goes beautifully with the goat's cheese, while the pomegranate and honey will make this salad appeal to anyone with a sweet tooth. Click here for the recipe.