They have collaborated with chef Niamh Fox and Yum Tree Kitchen to offer festival-goers a decadent dining experience.
Foodies will be treated to a long-table Banquet Feast in an Indian tent adorned with chandeliers, wild flowers and lavish decorations, which is a far cry from the usual Pot Noodle in a muddy tent that many festival revellers subsist on.
In a two-hour sitting, guests will be treated to a gourmet five course banquet to the sound of orchestral strings in the background.
Pre-booking is advised, with the dinner menu costing €50 and the morning brunch menu coming in at €25 (excluding booking fee). Click here to book your place.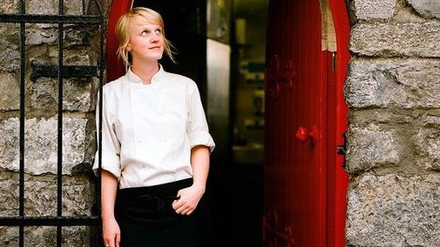 Chef Niamh Fox
The menu will change each evening and will include wild Irish foods, artisan fare and locally sourced produce.
Body & Soul takes place June 20 - 22 in Ballinlough Castle, Co. Westmeath.
Take a look at some of Niamh Fox's delicious recipes for Folláin below.