Groups of diners were elevated 100ft above Dublin as they enjoyed Centra's twist on a traditional picnic, sampling its new All Day Fresh range.
Over 100 diners strapped into race car-style seats and were elevated into the sky, taking views of the sunny fair city at The Point Village Dublin. The lucky guests were treated to a variety of tasting plates including Centra's new slow-cooked pulled pork bap and its delicious chicken, brie and roast pepper diamond roll.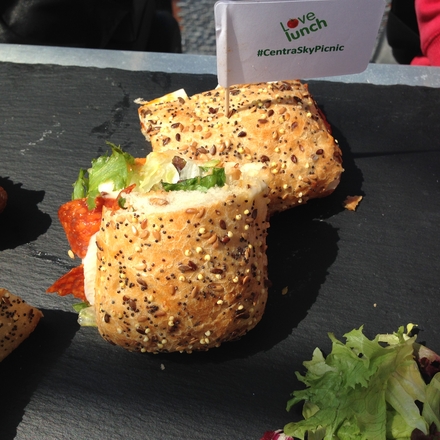 For those that weren't a major fan of heights, entertainment was provided on the ground for those that weren't big fans of heights. Picnic tables were filled with people sampling the new range while enjoying music, interactive games, jugglers, stilt walkers and face painters.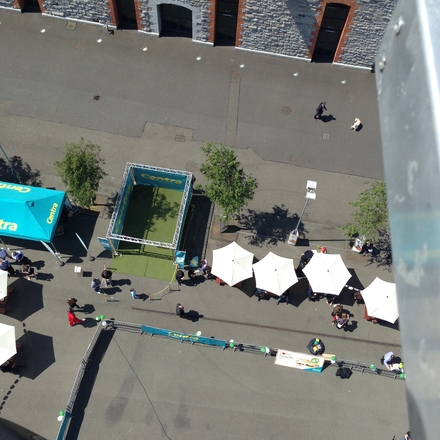 Speaking about the unveiling of Centra's new gourmet sandwich range, Managing Director of Centra, Martin Kelleher said, "We wanted to do something really exciting to show how proud we are of our new range of gourmet sandwiches and pizzas. This new gourmet range takes our current offering to new heights, and we wanted a launch to match!"
This All Day Fresh range is a brand new initiative, bringing gourmet food to customers right throughout the day - whether it's breakfast, lunch or dinner. The range of gourmet sandwiches and pizza are available in Centra stores nationwide.