The Oyster Festival at The Cliff Town House
September is the real start of oyster season, and The Cliff Townhouse continues last year's homage to his majesty the mollusk, with its second annual Oyster Festival.

With a splash of seafood, a dash of the drinks that perfectly match and a line-up of interesting 10 minute talks, plus oyster showcase menu specials throughout the entire month, this year's Oyster Festival at The Cliff Townhouse is perfectly designed for balmy September evenings.

Running throughout the month of September, with a particular focus from Wednesday 4th to Sunday 8th September, The Cliff Townhouse Oyster Festival has something for all seafood lovers.

The Cliff Townhouse, 22 St. Stephens Green, Dublin 2
01 638 3939
www.theclifftownhouse.com/weddings-and-events/oyster-festival
Fall of Flavour: Autumn at Wilde's
On 13th September, head chef of Lisloughrey Lodge, Jonathan Keane will be bringing the best of autumn flavours to life with a wonderful evening in Wilde's Restaurant in Lisloughrey Lodge. Fall into food heaven with delicious food in the ambient surroundings of the beautiful restaurant overlooking Lough Corrib with a 7 course tasting dinner of the finest autumn tastes the West of Ireland has to offer.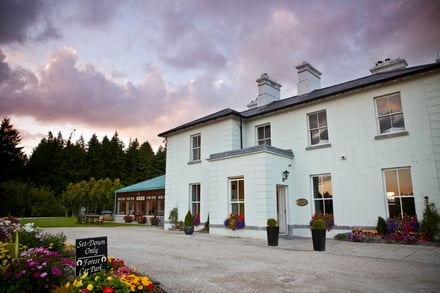 Using local ingredients whenever possible has always been central to Jonathan Keane's philosophy as a chef. The menu for Autumn at Wilde's on 13th September will be a reflection of this philosophy, with all ingredients being perfectly seasonal and sourced from West of Ireland artisan producers or foraged for by Jonathan and his team. As with all of Jonathan's cooking, each dish will be carefully crafted and inspired by traditional cooking methods, with Jonathan ensuring that all ingredients work in harmony with each other.

For just €95 per person sharing including dinner, overnight accommodation in a beautiful guestroom and breakfast, book your place now for autumn at Wilde's.

Lisloughrey Lodge, Cong, County Mayo
094 954 5400
www.lisloughreylodge.com
Indie Wine Weekend
For lovers of great music, food and fine wine, Indie Wine Weekend at The Twelve hits all the right notes 18th and 19th October
The Twelve Hotel, who have just won their sixth Wine Spectator Award, will host their second Indie Wine Weekend this October. Bringing together all the finest wine tasting notes and musical notes in an eclectic weekend which, like any good indie festival and everything they do at The Twelve, is a showcase for the best of everything alternative, with an independent, non-mainstream ethos.
Indie Food and Wine Weekend at The Twelve focuses on giving independent wines centre stage, shining the spotlight on wines selected by Fergus O'Halloran, The Twelve's general manager and sommelier extraordinaire, with an emphasis on some smaller Italian wineries which he imports wine from personally a number of times a year.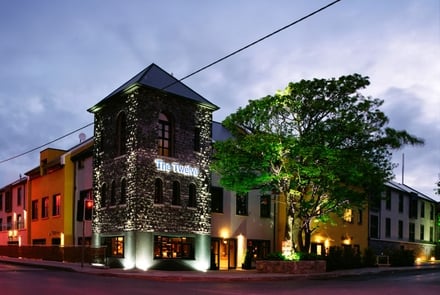 On Saturday afternoon you'll visit a bijou version of a Body & Soul festival upstairs at The Twelve in Na Beanna Beola, with tastings from The Twelve Apostles – Galway's rock stars, mini-treatments from the fabulous Voya, and a Silent Disco wine tasting.

At dinner in West on Saturday night, Fergus will introduce more wines and West's chefs will create a pairing menu celebrating the best of local ingredients, all accompanied by more music chosen to suit the wine and food choices, with playlists also designed by Dukes Productions. Then make your way downstairs to the Pins Gastrobar which will feature home-grown live Indie bands from late to later.

Two nights B&B with an Access All Areas pass to the Silent Disco and Body & Soul event on Saturday afternoon, plus dinner in West with wines on Saturday night costs just €250 per person sharing.
For locals and Day Trippers, a limited number of Day Passes are available:

The Twelve Hotel, Barna Village Co. Galway, Ireland
+353 91 597 000
www.thetwelvehotel.ie/indie-wine-weekend