This is an advertorial
A great attribute of the Irish people is their power for change and the ability to give back. Not that we don't give, for our size and population we are actually among the most charitable nations in the world. But with the recent recession and economic uncertainty, our energy and time are at a premium for those who may benefit from it the most.
A brand new fundraising campaign has kicked off this month across Ireland, which is being driven by the Forum on Philanthropy and Fundraising. The 1% Difference campaign aims to double giving levels across the country by asking people to commit 1% of their time or energy to giving back.
By creating a cultural shift in the way we give back, new sources of income can fuel community, voluntary and charitable organisations and enable them to plan in the long-term. The objective of the campaign is to increase charitable and philanthropic giving from the current estimate of €500m to €800m by 2016.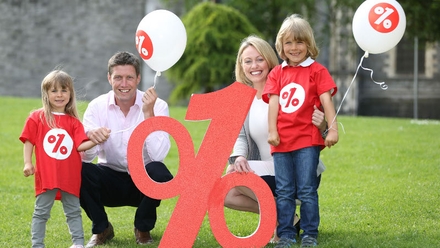 Celebrity chef Clodagh McKenna and athlete Ronan O'Gara lend their support
Last year, Irish consumers spent €82bn on "stuff". For example, we spend €583m on chocolate, about €75.8m on ice-cream and €6bn on alcohol. In fact, the average household throws out between €700 and €1000 worth of food every year. Given that there are over 1.2million households in Ireland, that adds up to over €1 billion that we literally throw away every year.
Why 1%? Because it's achievable. For example, take a big coffee drinker. Just one percent of your monthly spend on coffee, if you drink at least a cup a day, is 50c; the price of an extra shot or cream on top. What if you donated 1% of the cost of a meal in a Dublin city centre restaurant? A little indulgence is worthwhile in these tough economic times and just 1% of the average 3-course, early bird amounts to 70c.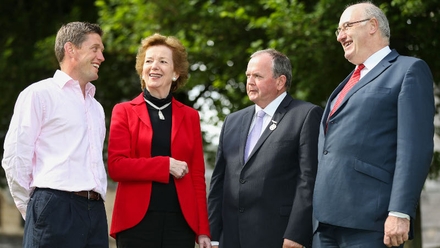 Among the key people at the launch of the initiative included former President of the Republic of Ireland, Mary Robinson
Time can also be broken down simply, and you may have also been taught a crucial phrase growing up – time is money; one is as important and worthy as the other. Can you spare four hours of your month, which is 1%? Just over an hour is 1% of your week and 1% of your day is a mere nine minutes - the equivalent to sitting through the adverts for one half-hour television programme. If the 1% Difference was a physical challenge we would be asking people to use the stairs at work, not to run a marathon or climb Croagh Patrick.
We all love saving a little for a rainy day and keeping a little bit of change in our back pockets for the unexpected, and that's exactly what so many fundraising organisations, charities and companies in the not-for-profit sector are also constantly trying to prepare for. By giving back, even just a percentage of your time or income, you enable them to plan for the medium to long-term, benefiting your future, the future of your children and the future generations to come.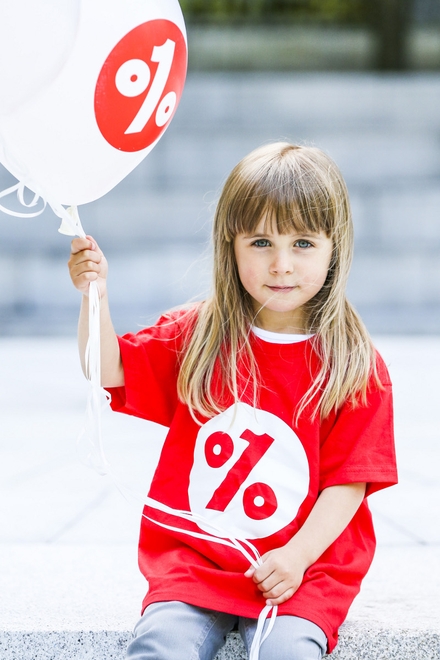 It doesn't take a whole lot to make a difference, especially if we are all trying to better ourselves by getting more active, cutting certain things out of our lives or looking to lend a helping hand to the community. With the One Percent Difference campaign, everyone is encouraged to give the same, no matter who, or what, you are. The campaign has set up a the One Percent website, enabling users to calculate their 1%, as well as matching generous supporters with causes that may resonate most with them. Over 500 great causes are listed.

Everyone can make a difference, now is your chance to do so.