However as a keen chef, he was eager to show off his own culinary skills too. He also picked up some Thai cooking practises ahead of the British and Irish Lions Tour to Australia in June. En route, the Lions will stop and play a game in Hong Kong

Speaking about the cook-off, Saba proprietor Paul Cadden said: "We were delighted to host Brian and hugely impressed by his expertise in the kitchen.

"He skillfully cooked dishes including Goi Cuan, Som Tam and Phad Prik Sod, which are his personal favourites from the award-winning Saba: The Cookbook".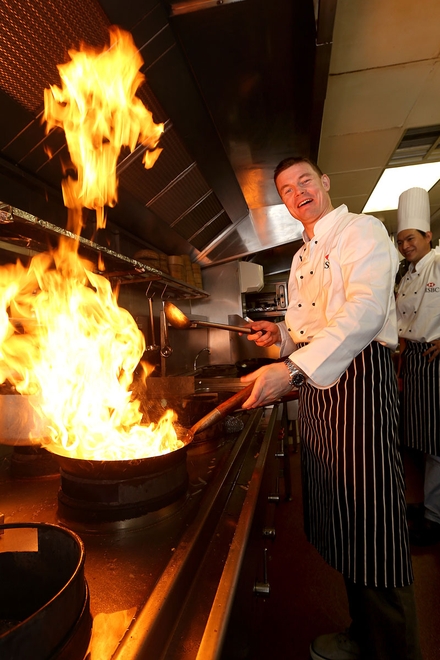 O'Driscoll looks very comfortable as things heat up in Saba