It's that time of year again when we take a moment to appreciate and reward our mothers. As mums will tell you "It's the little things that count", so we have rounded up ten of the best little edible gifts you could make for your mum ahead of her special day on Sunday, March 10th.
Taking into consideration that not every mum wants a cake or batch of cookies, we've delved into our recipe files and found a varied bunch that you can tackle and impress mum with, even making her life that little bit easier after Mother's Day too!
It's also worth keeping in mind: make sure that mum doesn't have to clean the kitchen after younger hands have been running amuck! Keep plans simple, remain organised and tidy as you go to make sure that you get the most out of your edible offering.
1. A knock-out cake
It's everyone's first thought as an edible gift for Mother's Day – the classic cake. Whether your mum loves a classic Victoria Sponge, a unique Black Forest Gateau or an indulgent Tiramisu, there's a million recipes out there to try out.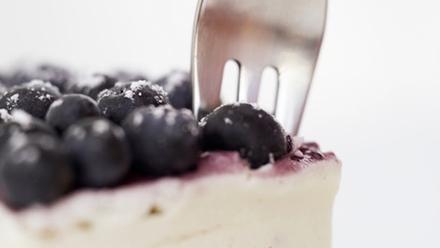 Recipes will differ in skill and servings amounts, so read through the steps and ingredients carefully before hand – bearing in mind there may be overnight chilling or specific ingredients which need to be found before beginning. Don't leave it 'til the last minute!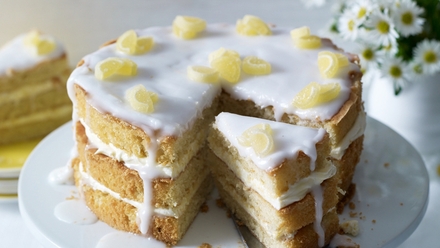 We love Dr Oetker's lemon and elderflower cake simply for its ease of use. We've tried this a bunch of times, often adjusting the flavours and adding our own little twists, and can happily report it has never let us down.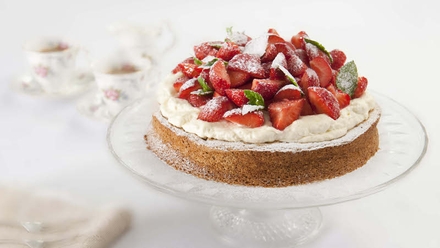 We have lots of cake recipes on site, but other great options are any recipe from Rachel Allen's recent Cake Diaries series or Neven's MacNean raspberry cheesecake.
2. James, preserves and chutneys
Why not take advantage of supermarket special offers on fruit or use up fruit in the freezer at home? There's a whole variety of jam and preserve recipes on the site and it's the gift that keeps on giving. They last for months on end to enjoy on toast or warm scones and it will make mum smile every time she uses it!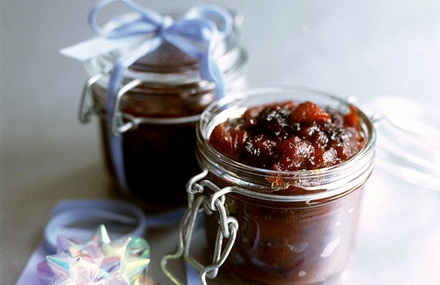 Likewise try out olive tapenade, homemade hummus or fragrant pesto, though these carry a much shorter shelf life. Check out our great jams, preserves and relish recipes page.
3. Chocolate truffles
Super simple, especially speedy and so scrumptious - everyone loves a truffle! With their rich, indulgent chocolate bite, often just a truffle or two will sooth even a major chocaholic's craving. A beautifully presented box of hand-made truffles will really get you in the good books with mum.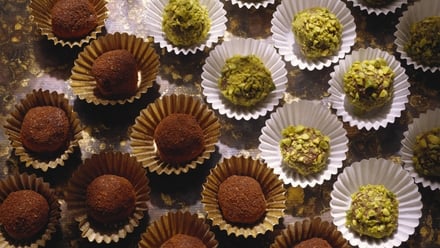 What's better, they don't even require laborious recipes or fiddling with ovens and cleaning a mountain made of dirty bowl and spoon. Simply flavour with whatever you like, be it cocoa powder, popping candy or orange zest, et voilà!
Watch Kim McCosker's great truffle ideas here or watch Rachid Zaouia make restaurant-style truffles.
4. Fresh pasta
Why not dazzle your mum with some lovingly (and simply) made pasta? Mother's Day needn't dictate sugary, sickly sweet treats or weekend over indulgence.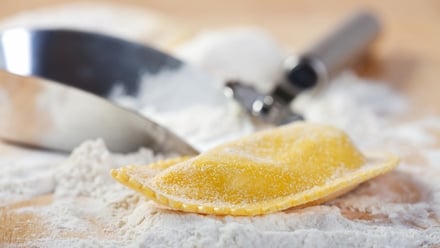 Set her up for the following week with some filling and nutritious fresh pasta. Better yet, she can even freeze it and it will last months! Flour eggs and olive oil - what could be simpler and more cost effective?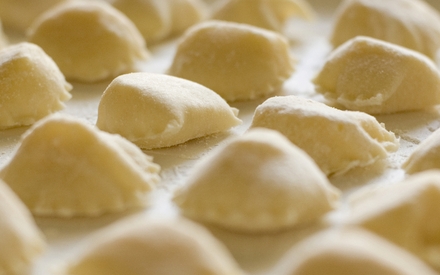 Check out Catherine Fulvio's pasta making recipe or Noel McMeel's step by step, three ingredient pasta recipe. How about recreating recent MasterChef Ireland contestant Sinéad Considine's tomato pasta?
5. Personalised fortune cookies
This may seem like it would take Trojan work, but fortune cookies are actually a lot simpler than you imagine. The trick is the balance between hot and cold and working quickly. Donal Skehan has his fortune cookies recipe up on our site and explains step-by-step how to make them.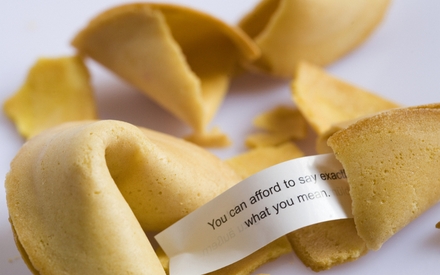 Be careful to only do batches of two or four at a time - we know it's time-consuming, but you cannot let them cool or be left to the side as they instantly dry and become brittle. Use the rim of a standard coffee mug to bend the warmed biscuit after you have popped in your message and folded it in half to make the iconic cookie shape.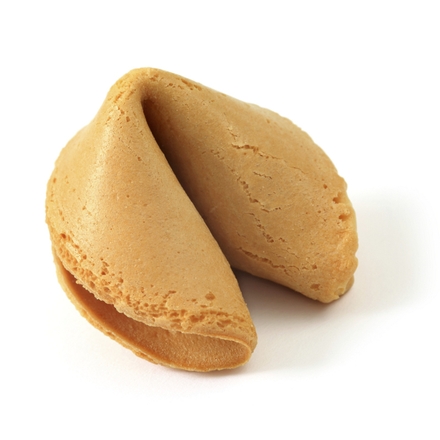 Fill them with personalised, printed strips of paper naming the things you love about your mum, some of your favourite memories together or putting little favours or IOU's inside for future use.
6. Cocktail time!
Who says you must slave over a hot oven to impress, dazzle and spoil your mum on your day of thanks? For a foolproof way of spoiling her - bring out the cocktail shaker and make an evening of it by indulging in cocktail hour!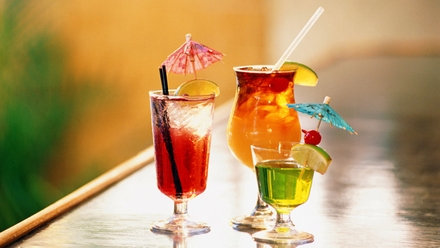 With cocktails, almost anything goes! Subsitution and adjusting is completely welcome; you could even stumble upon inventing your very own brand new drink! Whether she prefers alcohol-free choices, cocktails containing her tipple of choice or unique flavour combinations - go all out!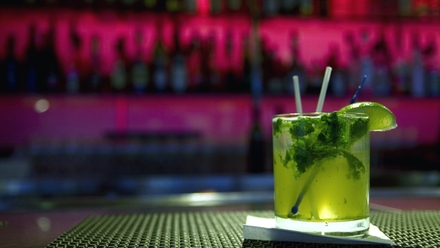 Check out some of our best cocktail recipes: Elderberry gin, Donal Skehan's Mojitos or Garth McColgan's non-alcoholic Caribbean cocktail, as well as lots of recipes and ideas on our dedicated Drinks page.
7. Fudge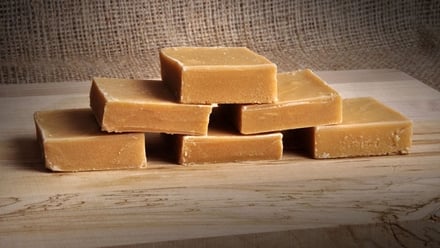 An old school favourite and one that's as tempting as the rest. A great idea that can be made ahead of time and wrapped up beautifully ahead of the special day.
We love Rozanne Stevens' cardamom flavoured version or try the versions by dessert master Louise Lennox and chef Noel McMeel.
8. Shortbread
Another great gift that goes beyond Mother's Day itself. It's a simple and humble snack. The best thing is that shortbread can be suited to the person you have in mind, flavour and texture wise. Whether they like them sweet or savoury, you can inject a lot of personality and kick into them.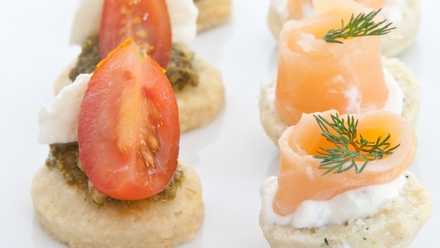 We love Neven Maguire's chedder shortbreads recipe (which we make with Grana Padano - parmesan's less expensive sibling). Lavender shortbread is a beautifully delicate and unique twist by Lorraine Fitzmaurice.
Finally, MasterChef Ireland's Brídín Carey's orange shortbread is also a great base (you can make her panna cotta and sorbet too if seeking a rewarding challenge!)
9. Dr Oetker's Rose cupcake bouquet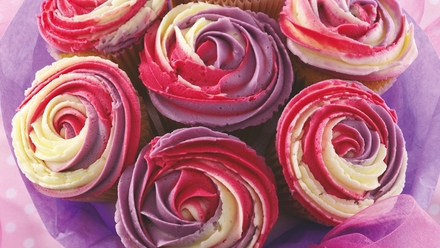 Looking for a sure-fire way to impress mum next weekend? Dr Oetker have devised a fantastic recipe which is both beautiful to look at and great to eat!
A little tricky to get it all correct (and on time) but if you plan and practice, this is sure to make this Mother's Day the best ever!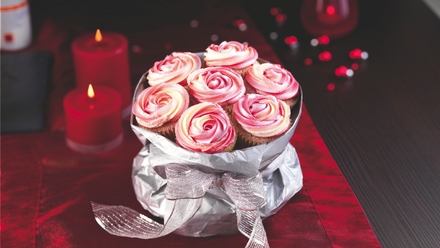 10. Afternoon tea, just mum and me
Why not take it a step further and organise afternoon tea for two. Combining a whole afternoon of mini indulgences and some quality one-to-one time with mum.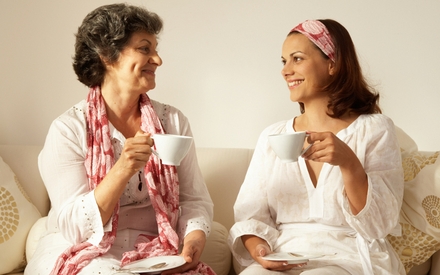 If you're pressed for time coming up to the big day, organise an afternoon the following week set aside and make some simple cakes and sandwiches served with tea in some cute china cups.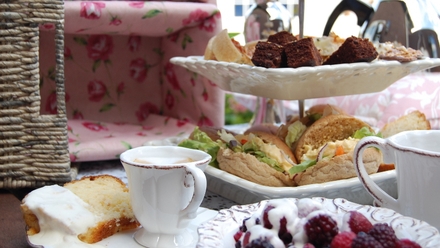 Petit fours can get a little out of hand and complicated - the best thing to do is keep it simple. Cucumber sandwiches with crusts cut off and cut into 'soldiers', a plain cream and strawberry jam sponge cut into segments or slices and one or two truffles or cookies on the side too.
Let us know if you use any of the recipes above, or if you have your very own edible gift ideas for mum this year. Tweet us @rtefood!
Patrick Hanlon