We all have a little left over after Christmas. There are those of us who overprepare, overcompensate and overstuff the dinner table throughout the holidays - only to be left with an overflowing fridge afterwards. Likewise, those who don't buy enough coming up to Christmas - they panic buy and splurge on the day itself or the following days, not keeping in mind that shops will re-open in a matter of days and five litres of milk will be more than enough.
So what better time than to test your nifty, shrewd, and thrifty cookery skills by raiding the presses, pulling apart the pantry and preparing some delicious mix 'n' match meals using leftovers with fridge and cupboard essentials.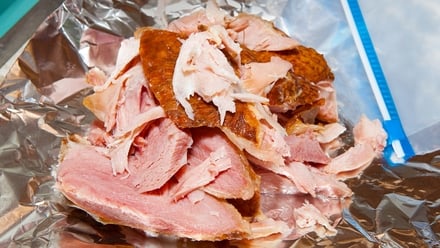 How about a filling frittata? Donal Skehan has a handy, changeable fridge leftover frittata that's perfect for those niggly bits and pieces that linger long past their need. Catherine Fulvio has two great frittata ideas - one for a pea and ham version, and another for a unique courgette and thyme flavoured one.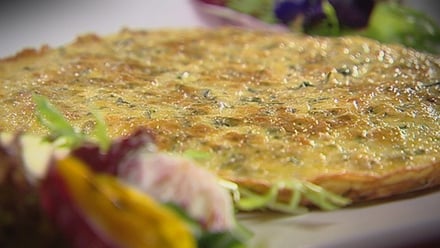 For a vegetarian alternative, Lorraine Fitzmaurice has an excellent potato and vegetable frittata, just what's needed if we over compensate with sides on Christmas Day.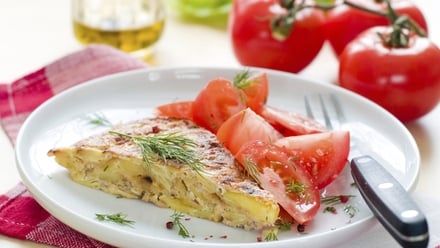 Sprouts are the marmite of the Christmas table. Love 'em or loathe 'em they are perfectly in season right now so they are a really nutritious ingredient, whether the star or an accompaniment of the main dish.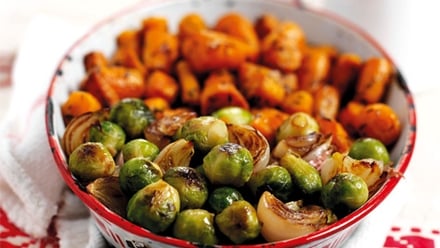 Denis Cotter has a great pasta dish with shredded sprouts, herbs and nuts, while Rachel Allen makes the humble sprout classy and elegant in her scallop and sprout dish.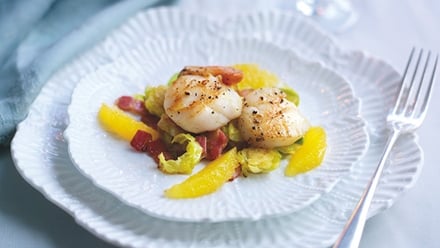 Make sides the star
Often enough we gobble up the meat before it even gets cold, while the lowly spuds, vegetables and other sauces and accompaniments pile up on our plates - unable to be eaten!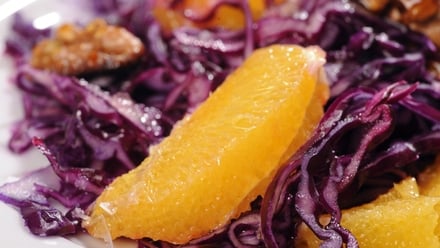 Cabbages and greens in general are great in salads, stir frys and even soups. If you have raw red cabbage left over, turn it into a coleslaw or even a salad with pecans, orange segments and a light dressing.
Lorraine Fitzmaurice has a great recipe for leftover winter vegetable pie as well as a hearty potato, fennel and leek gratin. If there is far too much cauliflower or broccoli leftover, why not turn them into a mac and cheese dish á la Donal Skehan.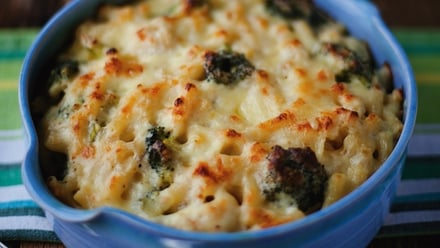 One of the best ways to use up dried herbs is in pestos and sauces, spread over toast or drizzled throughout warm pasta, but how about layering up a homemade pizza with herbs and cheese, and any other sliced up sides. A great one for the kids, here's Noel McMeel's take on it.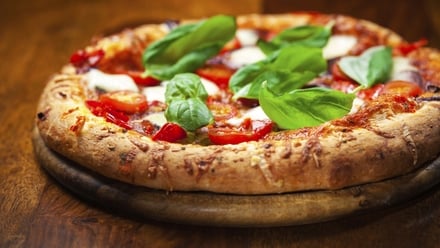 Hearty, handy and helpful main meals
If you have stocked up on eggs like there's no tomorrow, a quiche would be perfect. Though heavy in calories, a mere slice or two is more than filling for one. Clodagh McKenna has a great recipe for leftover ham and cheese quiche or try Trish Deseine's traditional quiche Lorraine.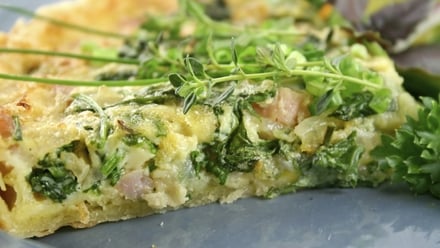 Paul Flynn's crispy pancakes can be adapted with a variety of meats and fillings, just don't over compact them! Donal's leftover savoury pancakes with ham and spinach are a real treat too.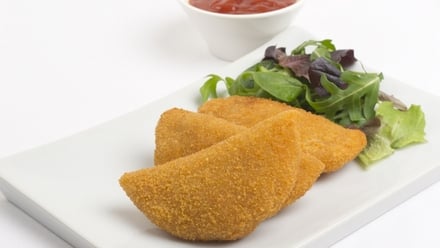 Rice or beans act as a great bulk if you're running low on meat. Try Donal Skehan's sticky, spicy pork rice or how about Clodagh McKenna's festive fireside turkey curry? The name alone inspires us to curl up with a bowl and a seasonal movie in front of the fire!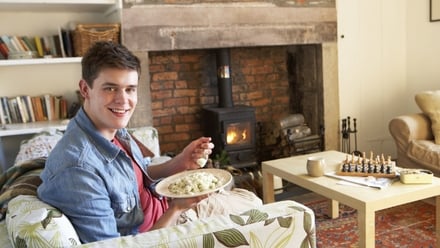 Thrifty sweet treats
'Tis the season, and it surely is indulgent. We're all going to resolve to hit the gym, count the calories and cut back on cakes in the New Year, so one last bit of indulgence and sweetness is more than deserved after a long year. It's all in the interest of using up what's leftover, so you're doing more good than harm!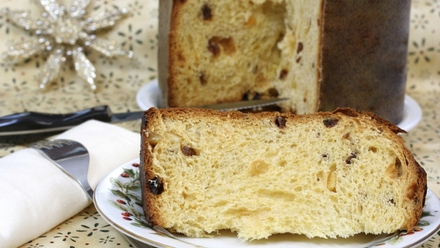 Eamon Ó Catháin has a gloriously rich pannetone pain perdu recipe, not to mention his Christmas pudding créme brulée.
We will turn a blind eye to any reader who wants to try out this very indulgent treat of Christmas pudding ice cream - a great way to spend a lazy day pottering about the kitchen with a gloriously rich reward after.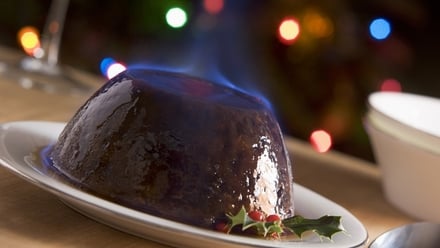 Why not tear up the leftover pudding and put it into little muffins, or, taking a handy tip from Catherine Fulvio, sweeten any leftover cranberry sauce with a little orange juice, reduce it and ripple through ice cream.