John Rocha is retiring from London Fashion Week, the designer has announced.
The Hong Kong-born, Ireland based designer confirmed the news that he is retiring from his eponymous brand to Vogue.
He said: "If I stay, I want to have something to say and I always want to keep the standard high. The last couple of collections I looked back on and I thought to myself, 'that is really the best work I can do'.
"For the last few years I can see lots of talented people and designers coming up and with so much young talent you have to work so much harder, and I'm not going to do it until I drop!"
The successful designer, who first showed at London Fashion Week in 1985, shared his reasons for opting out of future collections, explaining that he would like to spend more time with his family, including his wife and business partner Odette.
Rocha said: "People ask me why, and it's because I want to do more with my time. I left Hong Kong in 1971 and I have never been back to spend Chinese New Year with my family because it always falls in February during the shows.
"In 40 years I have never taken more than ten days holiday at once. At this point in my life I want to live by my calendar and not the Fashion Week calendar. Stopping allows me to do that. It's not an overnight decision, Odette and I have been talking about it for some time."
Although he will not pass the creative director baton on to a new designer, heralding the end of the Rocha main line, the designer stressed that there will not be redundancies on the cards for anyone who works at his company.
He said: "As we focus more of the licensing parts of the business on the high street, the design team in Dublin will be redistributed. It's important for me to restructure the office so that everyone still has a job and be able to tell everyone what they will be doing in five years - in ten years even!"
The designer added that he hopes to explore his design philosophy in different mediums in the future, including architecture, as well as allow himself some off-time with fishing trips.
Rocha finally spoke about his daughter Simone, who herself was named the emerging womenswear designer of the year at the British Fashion Awards in 2013.
He added: "Simone can continue the family tradition in fashion. In the last couple of collections people finally understand what I'm about and I've achieved more than I ever thought. But for now I'm embracing the future. It's time to move on."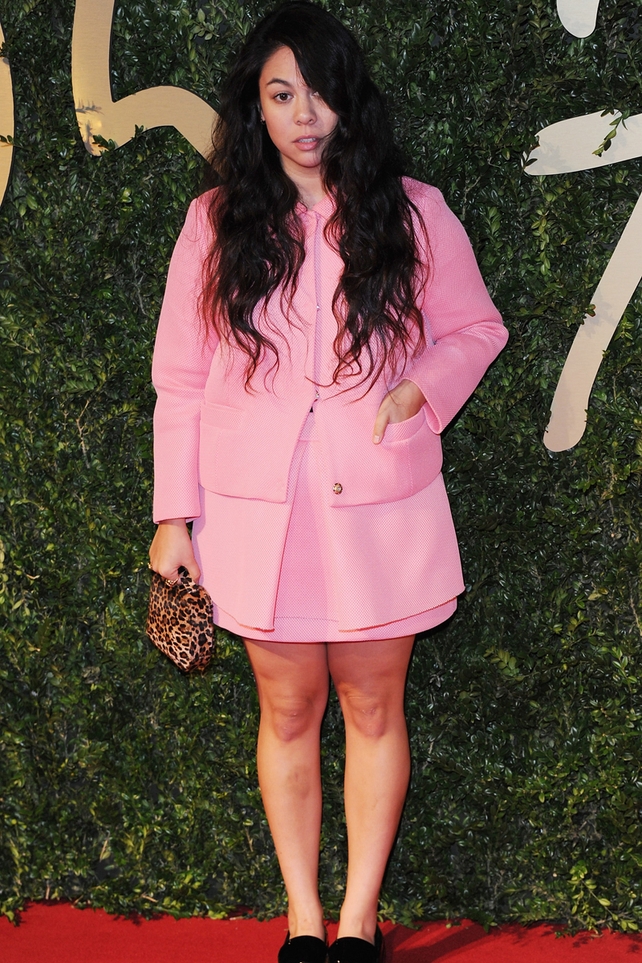 Simone Rocha