Irish designer Emma Manley has launched her autumn/winter 2014 collection.
The collection, called 'When Autumn Leaves Fall' sees the designer experiment with some bolder colours for the season ahead in her signature metallic leathers, luxurious silks and soft jersey materials.
Take a look at some lookbook pics from the collection here.
Flashes of autumnal burnt orange and teal make a welcome appearance in pretty day dresses, waterfall jackets, mohair baseball tops and embellished suede tops and coats.
They join Manley's usual neutral pallette which encompasses black, navy, taupe, white and grey, as well as headturning shades of patent red, gold and silver leather.
Our pick of the collection has to be the metallic bronze leather A-line skirt which features cut-out circular leather embellishments, stuck on with antique brass studs. There is also a bronze tank top and matching three-quarter length sleeve jacket if you wanted to go all-out.
Contrasting fabrics are an important element of the range, including soft jersey sleeves on cuddly mohair jumpers and iridescent black patent leather against perforated suede.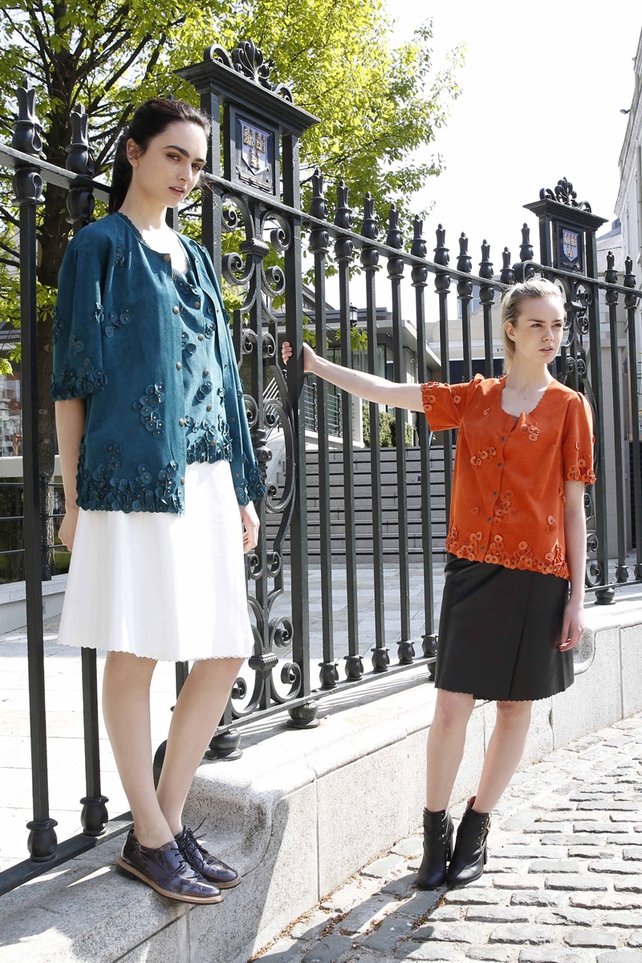 Left: White Abbie Patent Skirt €425 and Teal LC Coat €630
Right: Orange LC Top €495 and Black Rylie Skirt €286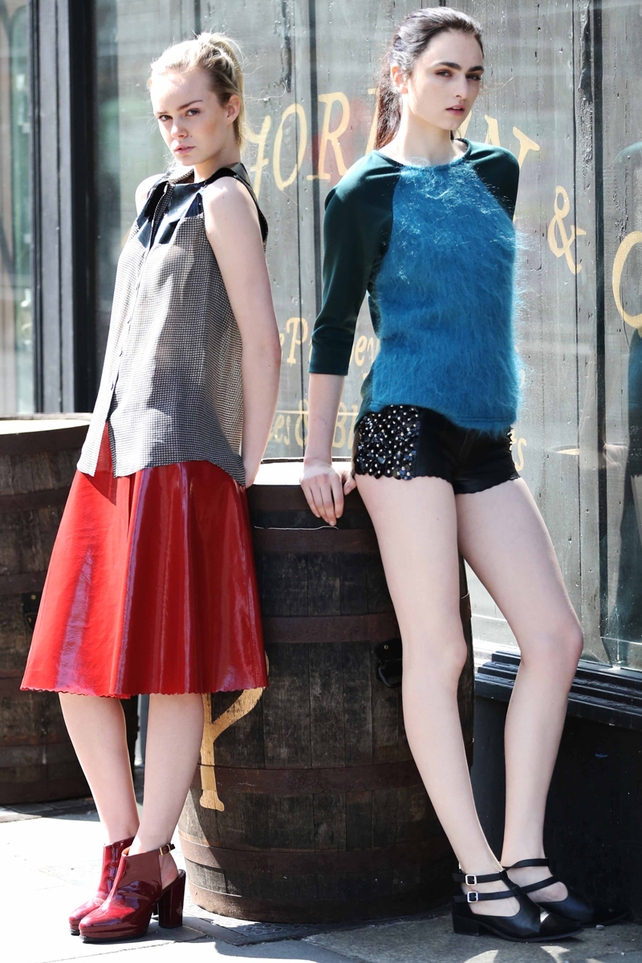 Left: Black LC Patent Shirt €260 and Red Abbie Patent Skirt €425 Right: Black Patent LC Shorts €520 and Tal Rylie Jumper €220