Brown Thomas launched its spring/summer 2014 collection with a fashion show encapsulating the leading trends.
Take a look at our gallery of the show here.
Although there are a slew of trends represented on the rails in the department store, a common theme links them, and that is one of femininity.
A ladylike silhouette, emphasising the waist, reigns supreme, with colours ranging from bright primary shades, to dreamy pastels and crisp summer whites.
Tribal influences can be felt in a lot of the collections, while vibrant floral prints, romantic ruffles, sleek sportswear and metallics also dominate the pieces.
As we slowly drag our way from a dark and dreary winter, it's time to inject a bit of light and fun into our wardrobes with some of this season's hottest shades - including cobalt blue, bright orange and red.
Shelley Corkery, Fashion Director of Brown Thomas, gave her top tips for the season: "Standout investment pieces include a pleated skirt by Celine, a pair of Victoria Beckham cropped wide-leg trousers, or anything pink. These items will instantly revamp and refresh summer wardrobes.
"Skirts are all important from pleasted, ra-ra, handkerchief hem, maxi or midi, there's something to suit everyone."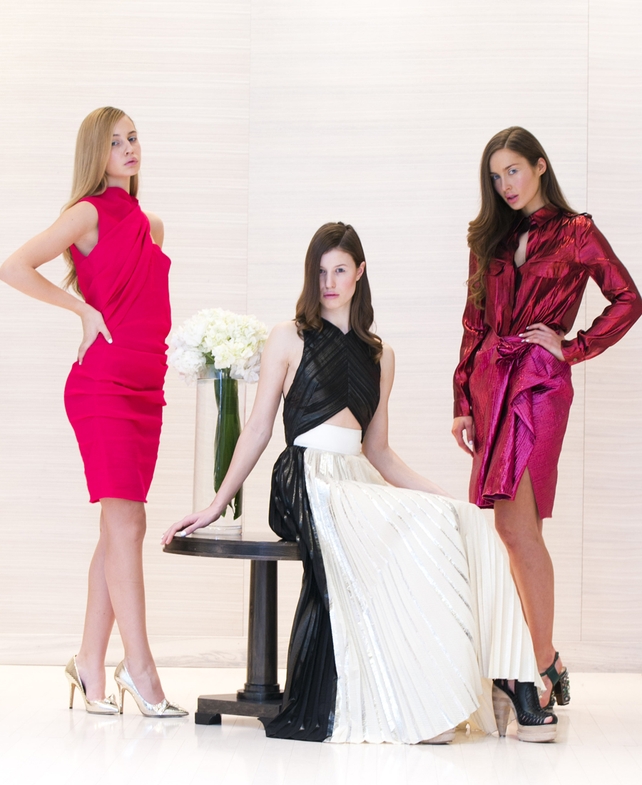 Thalia Heffernan wears Lanvin one shoulder raspberry dress €1680, Joanne Northey wears Proenza Schouler silver foiled dress €2225 and Roz Purcell wears Lanvin metallic shirt in red €780) and skirt in pink €1300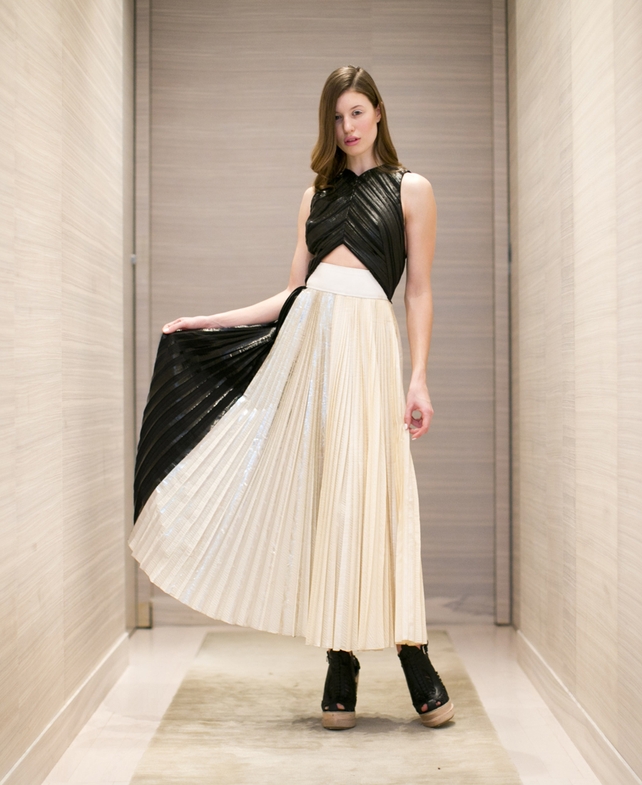 Joanne Northey wearing a Proenza Schouler silver foiled dress €2225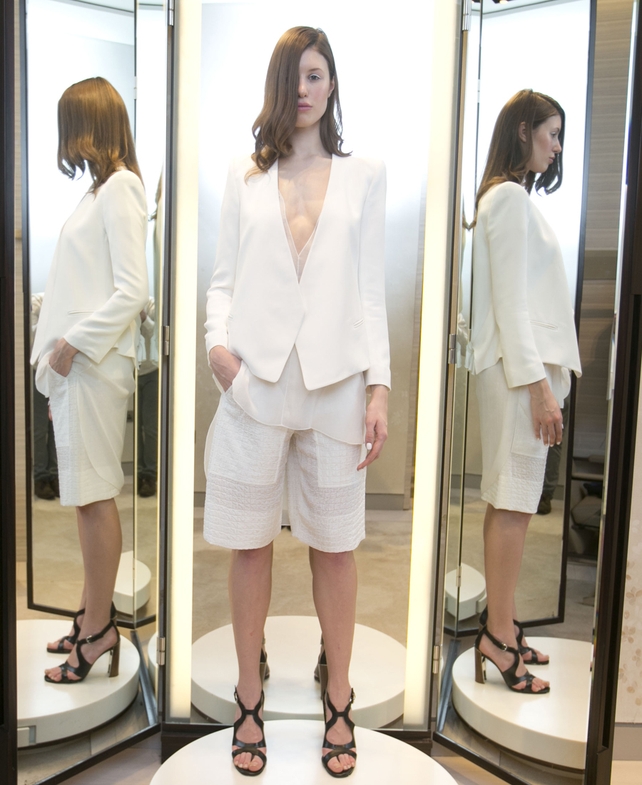 Joanne Northey wearing a Chloe jacket in white €1360, Chloe top €520 and Chloe shorts €750