Top TV presenter and stylist Darren Kennedy has launched a limited edition capsule collection with renowned Irish tailor Louis Copeland.
This trailblazing new partnership is a first for menswear fashion in Ireland, and the resulting capsule collection is sure to be a huge hit both with Copeland's existing customers and new converts to the brand.
Watch Darren and Louis talk about their new collection here.
The 'DK + LC' collaboration came about after the TV star opted to support Irish business by wearing Louis Copeland's suits for all big red carpet occasions.
Kennedy said of the new launch: "This collaboration is a result of a long time ambition of mine. I've always wanted to create my own collection that had a very strong identity and I knew that, as THE number one tailor in Ireland, working with Louis Copeland would ensure the DK + LC collection would be both slick and contemporary".
The limited edition collection combines fine fabrics and classic tailoring with cutting-edge fashion sensibility, using rich burgundy, strong plaids, window pane checks in luxurious flannels, tweeds and silk-mixes. The range features single and double breasted jackets, slick trousers and two classic tailored overcoats.
Copeland said of the collaboration: "The image of Louis Copeland would be perceived to be classic and Darren's input really pushes the boundaries out. We're very excited about this collaboration and anticipate a very positive reaction from customers and hopefully introduce a new younger generation of customers to the world of perfectly executed tailoring available at Louis Copland".
The Darren Kennedy for Louis Copeland 'DK + LC' capsule collection consists of the Grey/Blue flannel oversized plaid three piece suit (€1,095), the light Blue Flannel two piece suit (€850), The Grey Birdseye three piece suit (€1,050), the window-pane brown Check Flannel double-breasted two piece suit (€799) and the two piece Burgundy Check Jacket and Waistcoat (€699).
The Darren Kennedy for Louis Copeland 'DK + LC' range is available in Louis Copland stores as well as online at www.louiscopeland.com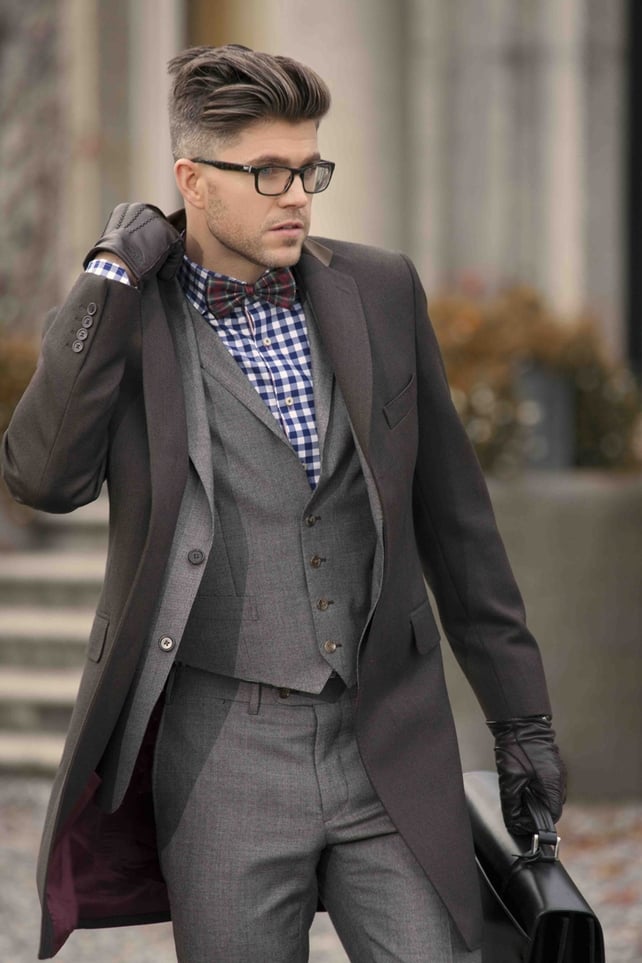 DK + LC Brown/grey Birds-eye 3 piece €1050. Chocolate brown wool overcoat €399.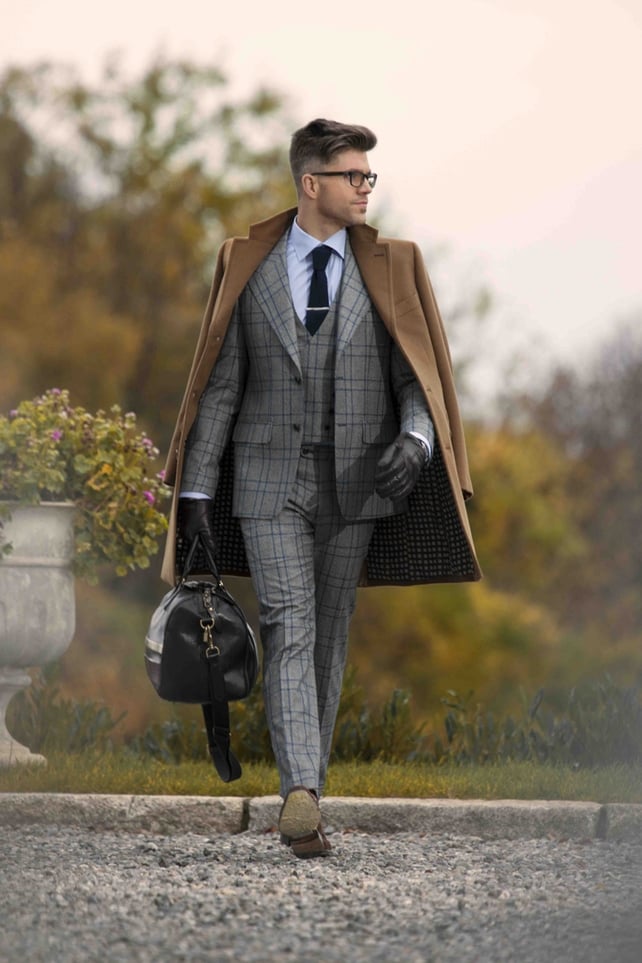 DK + LC Grey/blue flannel plaid check 3 piece €1095. Camel overcoat €699.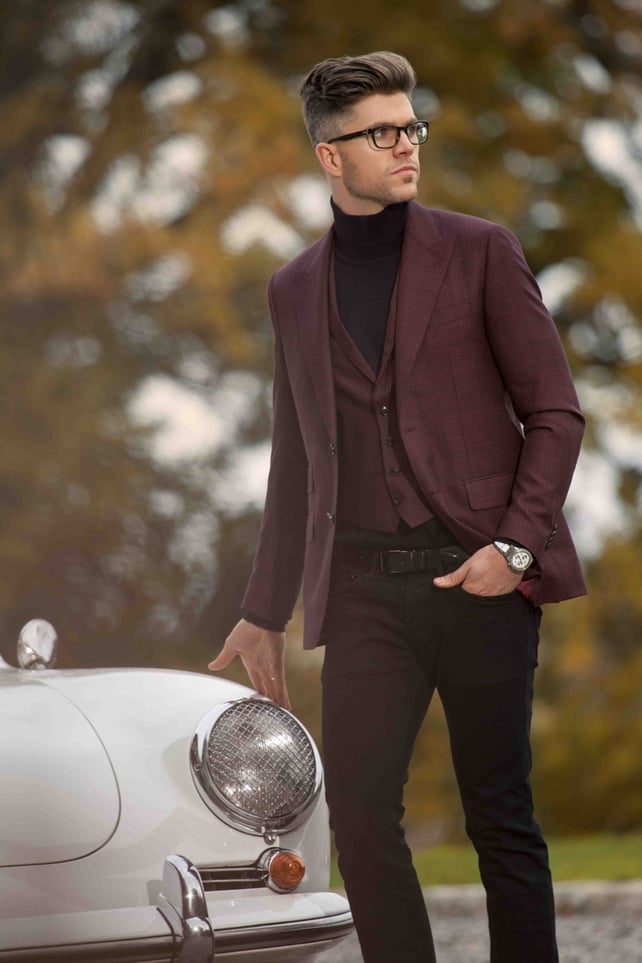 DK + LC 2 piece burgundy black check jacket & waistcoat €699.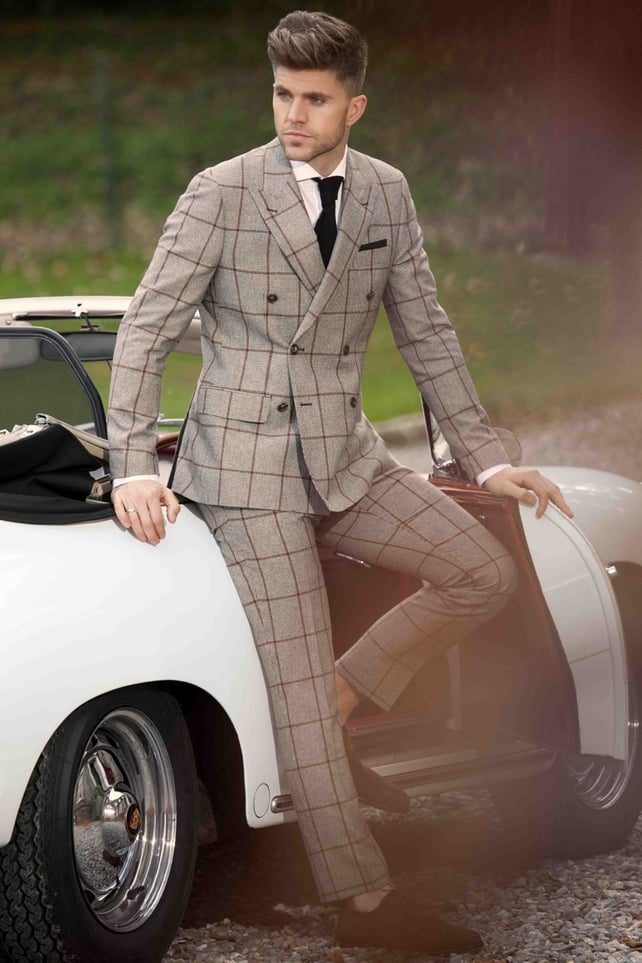 DK + LC Dogstooth flannel with brown window pain check double breasted two piece €799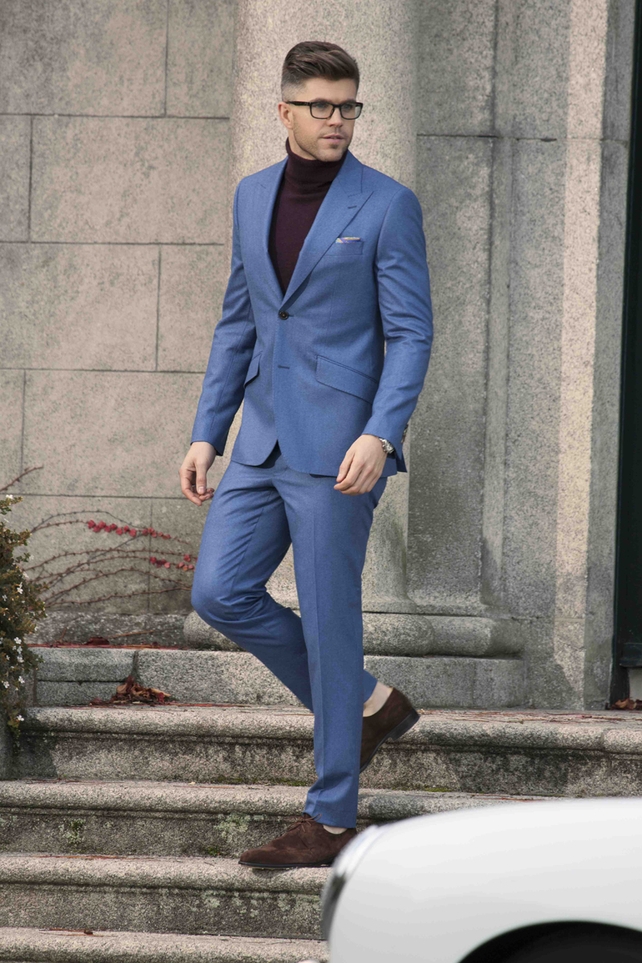 DK + LC Blue flannel 2 piece €850