Manley has launched its gorgeous new autumn/winter 2013 collection, You're the Bee's Knees.
The beautiful range from Irish designer Emma Manley sees her designs take on a more sophisticated, grown-up edge, but with her signature studding, leather detailing and metallics providing a dose of edginess.
Key pieces this season are the Hive metallic tank (€299), Hive collar dress (€385), the Freya chiffon top (€169) and the Hive Diamond Skater Skirt (€330).
Each piece can be mixed and matched with ease, and can be worn from day to night depending on how you choose to style it.
Manley's knitwear range is as covetable as it is wearable - with the layered Freya jumper (€220) jumping straight to the top of our lust-have list.
The brand also excels in simple draped jerseys, such as the Erin Drape Tee (€120), which is the perfect foil to some of the more attention-grabbing pieces such as the studded and metallic skater skirts.
Manley has also today launched its online store, so customers from around the world can shop the designs from the comfort of their own homes.
Check out the site here.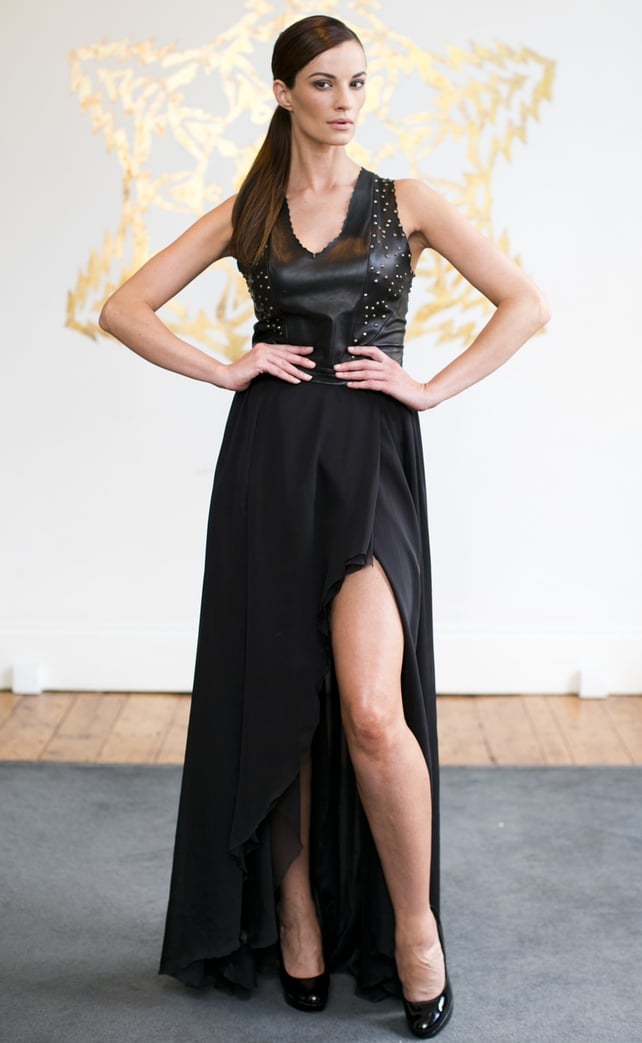 Manley Hive Evening Dress €999 AW13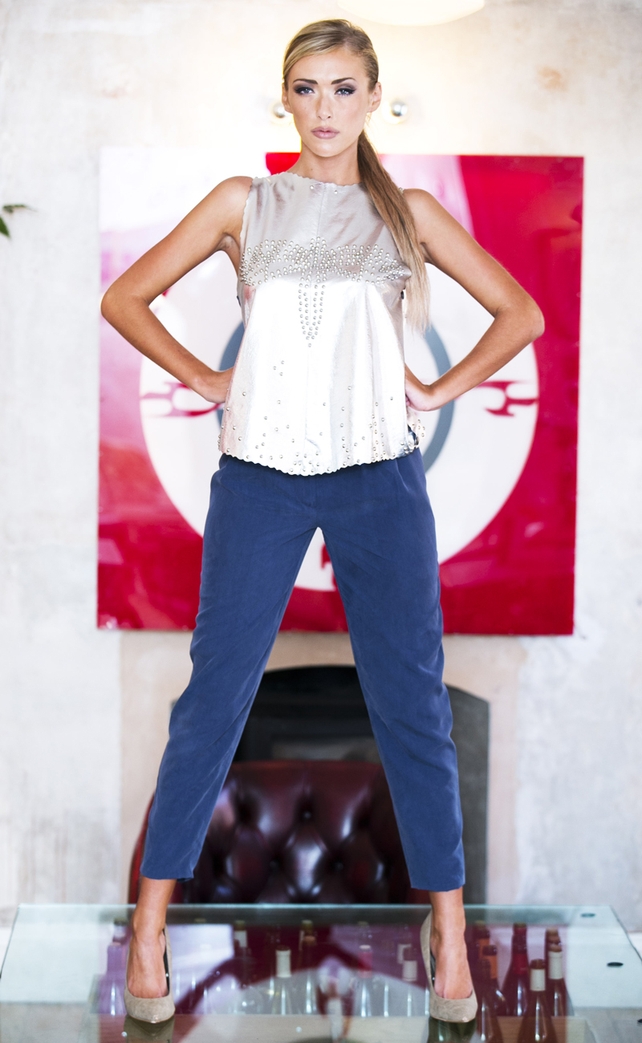 Manley Hive Tank Top €299 Navy Trouser €299 AW13