Sure is hosting a free event this Saturday, August 24, in Dublin's Fitzwilliam Square.
To celebrate the launch of the new Sure Compressed deoderant cans, #Sure5in5 is an event where women can come and enjoy everything that they might not have time to do during the week.
Visitors can enjoy manicures, massages, smoothies with friends and even a free yoga session!
The event runs from 11am - 4pm and you can pop in anytime during these hours for as long as you want.
The new Sure Compressed can give's Sure's best dryness protection in a handy little can, as it contains incresed antiperspirant ingredient resulting in 17% improved proection with each spray.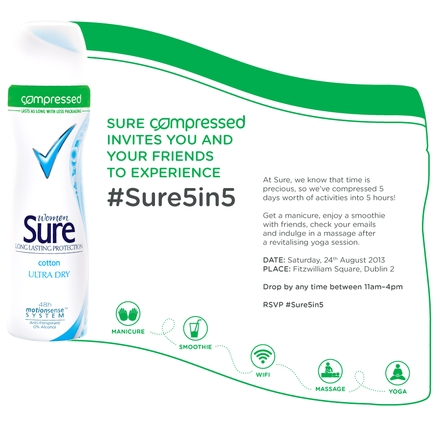 Map of the event area: