View 2 images in this gallery.
As The Great Gatsby impresses audiences worldwide, the fashion pack are drooling over flapper style.
Feathers, tassels and sequins are usually confined to the party season, but inspired by Baz Luhrman's movie blockbuster The Great Gatsby, twenties-style looks are bringing a vintage glamour to summer 2013.
More than a novel, a film or a character, 'Gatsby' is an aspiration - and the golden age of jazz, cocktails and evening dress, as described in F. Scott Fitzgerald's novel - has captured our imaginations since it was first published in 1925.
The 1974 version of the film, starring Robert Redford and a perpetually whispering Mia Farrow, may have been kicked to the curb critically, but that summer, the film's fashions helped to ignite a jazz age craze. Summer whites dominated when it was in theaters, thanks to Redford's thick cable knits and dandy suits and to Farrow's diaphanous white ruffles.
This time around, Carey Mulligan's flapper girl style has become the retro reference of choice. As the uber-glamorous socialite Daisy Buchanan, Carey can be seen in a series of stunning twenties dresses designed by Miuccia Prada and Luhrman's wife, costume designer Catherine Martin, who has created a new look for the American classic.
And Gatsby-era styles have had a strong influence on the runways for the past two years, including flapper dresses, headpieces, and details such as fringe, feathers, and metallic fabrics - all of which have been seen in fashion capitals and glossy magazines in anticipation of the film. The good news is that it's relatively simple to get the Gatsby look, with authentic twenties garb to be found in stores such as Jenny Vander on Drury Street or The Goddess Rooms in Greystones. But if you can't quite afford an original creation, there's plenty to be found on the high street.
Flapper style makes a big impression at Monsoon, Coast, Debenhams and teen favourite ASOS. Feminine, sexy and oh-so sassy, it's perfect for the woman who wants to show off her figure. With sequins, beading and shine galore, it's also a sure winner for summer weddings or black tie events. The beaded dress is the key essential. Pretty yet sexy, choose a bias cut that gently skims the body and proves flattering for all shapes and sizes. Or, if you're the kind of girl who can't resist an accessory, Twenties fashion is for you. There's nothing minimal about this look, so overload with as many feathers, pearls, gloves, hats and headbands as you can find. Here's a few of our favourite looks.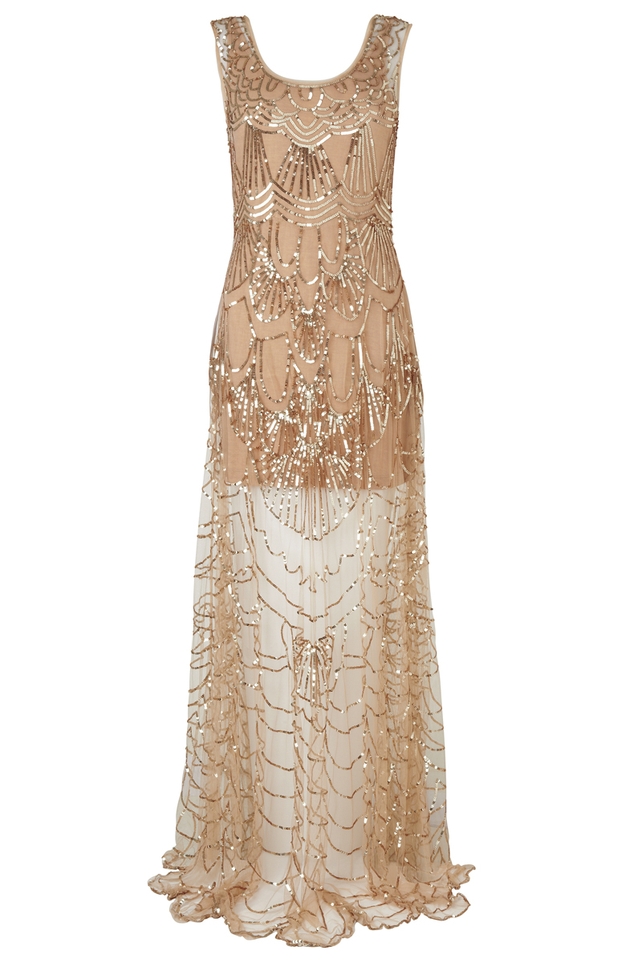 Cinderella Beaded Dress €270 Phase Eight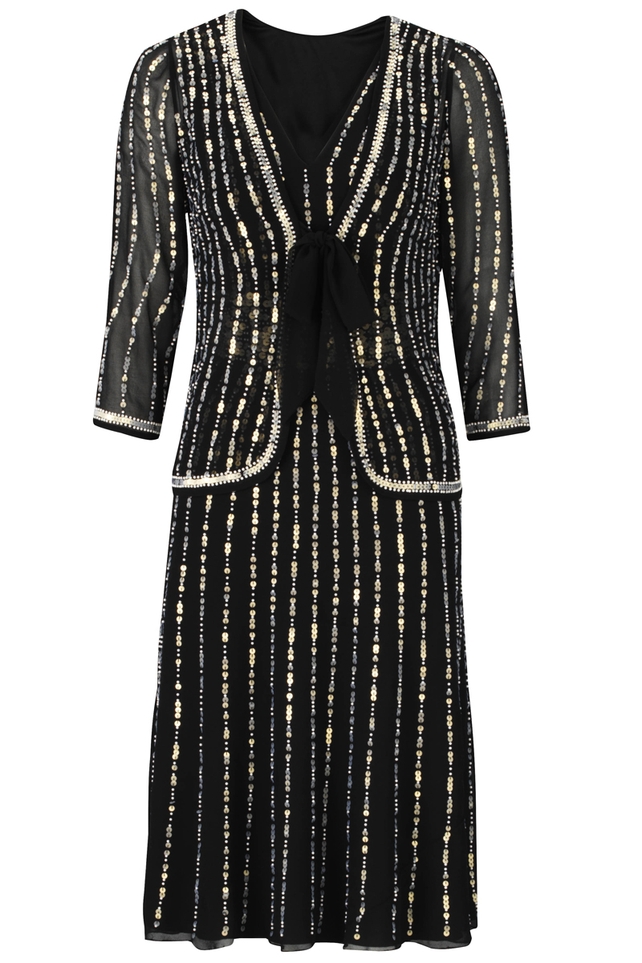 2 Piece Sequin Dress and Shrug, €99 Isme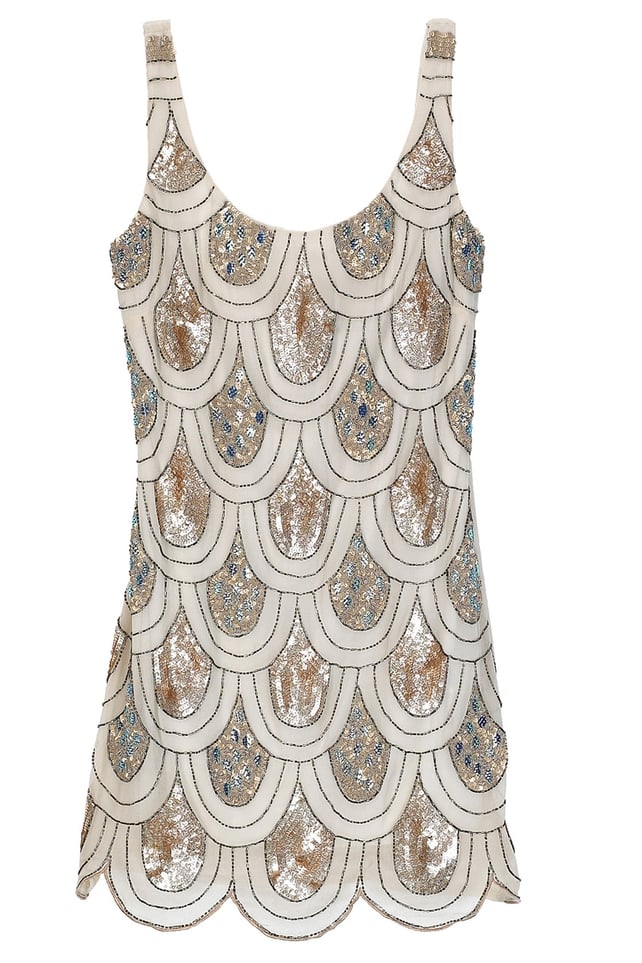 Sequin Tear Drop Dress €95 The Vestry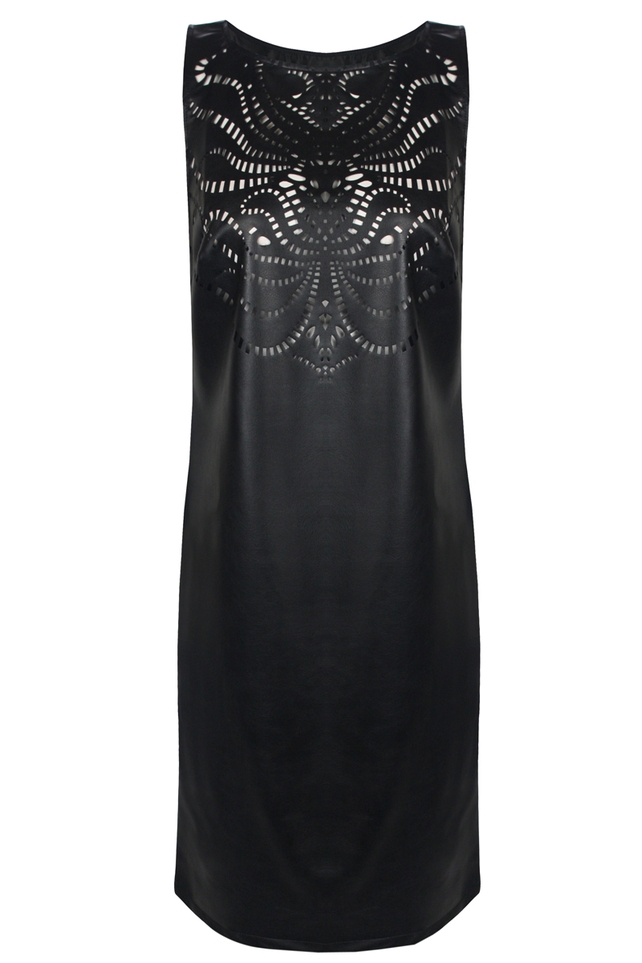 Black Laser Cut Shift Dress €55 La Redoute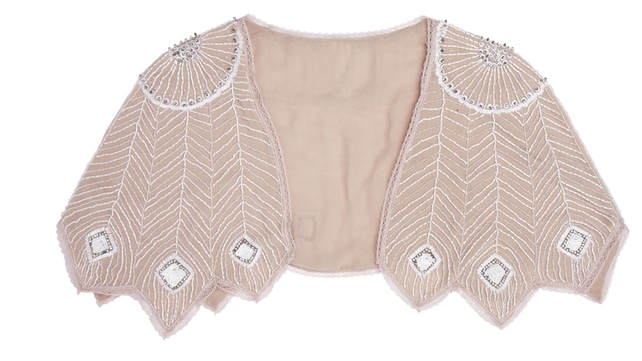 Nude Peacock Tippet €129 Biba
By Georgina Heffernan