Georgina Heffernan reports on the treatments and products that can aid, mend and prevent hair loss in men.
Around 10 million men and eight million women in the UK and Ireland suffer from hair loss. According to a new study, the prospect of going bald upsets the average male more than the idea of going bankrupt or never finding a partner.
Even royalty are said to be worried by thinning hair, with reports claiming Prince William considered laser therapy to thicken his locks before his wedding day. But he's not alone; it seems that the prospect of going bald is a huge worry for most men. In the 21st century, baldness is a multibillion euro business. Try typing 'hair loss' into Google and it will bring up 3.4 million hits …
Actor James Nesbitt recently confirmed he had a hair transplant and said: "It's changed my life. It's horrible going bald." Other stars such as Wayne Rooney, Jason Donovan and Gordon Ramsay quickly followed suit, spending up to €35,000 on hair restoration treatments.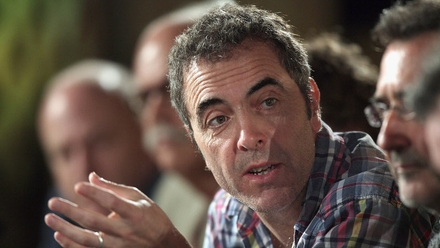 James Nesbitt sporting a fuller head of hair over the past year and a half
We all shed between 50 and 100 hairs a day without any discernible difference to our appearance. But more radical hair loss - which affects around 25 per cent of women and 60 per cent of men aged over 50 in the UK and Ireland - can be devastating.
According to Nikki Collins - financial director of Hair Restoration, Blackrock - the demand for her services has never been greater. "We have men of all ages coming in to us," she says. "From guys in their early twenties, who have just started to recede, to gentlemen in their eighties who would like to improve their appearance."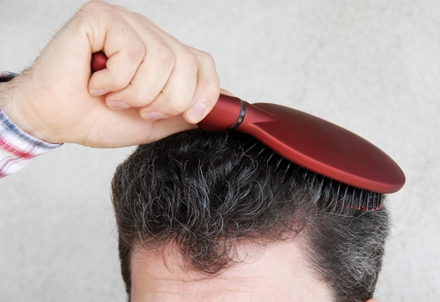 Many men find the issue incredibly embarrassing, Nikki tells me, and the very first time they meet a specialist, is often the first time they openly discuss the issue. "Older men don't talk about hair loss with their friends, or even their GP, because they feel embarrassed but the younger generation of guys have no problem chatting to their friends about it; they're interested in finding solutions and passing on details," she says.
The average spend at the clinic is €20,000 (each hair that is transplanted costs about €5) but clients can spend as little as €5,000 or as much as € 40,000. "This is not something that's just for the super-rich," says Nikki. "We treat everyone, from taxi drivers to office workers; however, our clients list also includes many high profile people who are in the public eye. No one has ever guessed that they've had a transplant."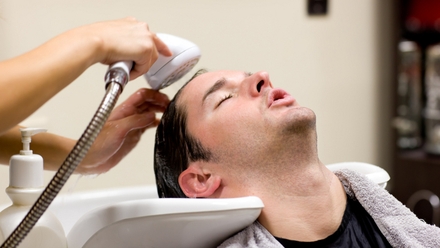 At the clinic, business is certainly booming. Currently, there are a team of three highly qualified surgeons, 3 nurses and 13 trained technicians, working with a variety of hair restoration techniques.
But if hair transplantation is a little beyond your budget - what chance is there of finding an anti-baldness cure that actually works? In fact, there are all sorts of products out there -- from pills and lotions to needles and serums -- that will slow down hair loss and, maybe, even help reverse it.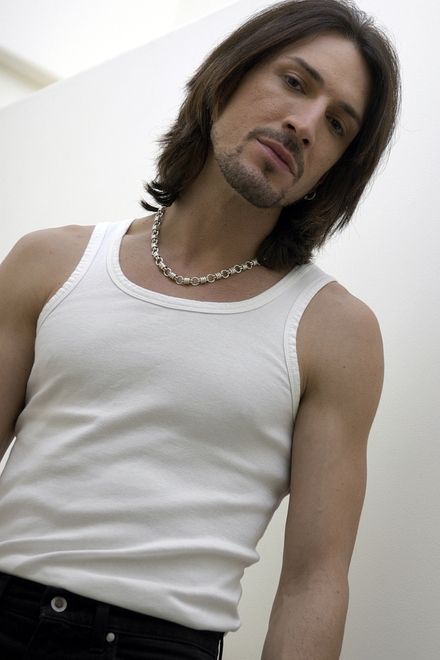 Let's look at some methods and highlight those worth a try:
Derma rollers
In the past few years, the beauty world has been buzzing with the wonders on micro-needling. Mostly used to treat fine lines, scars and acne marks – the Derma roller has also proven to be an effective tool against hair loss, as it can help to stimulate hair re-growth if used regularly. The trick with Derma rollers it to buy an expensive one, avoiding any cheap copies sold on-line from places like China or Hong Kong.
I recommend New Spa Derma rollers, as they are the highest quality and achieve the best results. Before you buy, do a little research on the web, so you what needle type to go for and educate yourself on how to use one. They can be purchased at Amazon on-line for less than €50.
Nourkin
Nourkin contains marine based extracts, horsetail, cherry and silica – a very important ingredient, as it helps the body to produce healthy hair and nails. If follicles are still alive but not functioning very well, silica can bring them back to life – helping them to become strong enough to hold a hair. The range also contains a selection of shampoo's and conditioner but you have to be patient with this product as it will take up to five months before you see results.
A Bottle of 60 tablets costs €49.99 and will last one month. Available at Health Matters, Bray, and pharmacies nationwide.
Propecia
This is a prescription only medicine, taken orally. Propecia contains the drug Finasteride, which works by stopping testosterone from being converted into DHT (a sex hormone, which shrinks the hair follicle until it no longer produces hair). This drug allows hair follicles regain their normal size.
Regain
This medically proven treatment contains the drug minoxidil and is applied directly to the scalp. You can buy it over the counter at chemists'. Available at www.boots.ie.
Hair Restoration Clinic Blackrock - For information on hair transplantation please visit www.hrbr.com.