'Tis the season to keep warm and it can be quite daunting choosing the one perfect coat for the colder season, Patrick Hanlon reports.
I'm a firm believer that every man has one coat they wear to death and then a few jackets, hoodies or other overcoats lying around that maybe get a wear once every couple of months. The coat is one of the most statement pieces of clothing a man can own, especially in autumn and winter when we are most wrapped up -the coat is the main thing many people can see.
It pays to look good and feel comfortable in one coat that will really last you through the tough winter. Many styles these days come padded, with extra buttons, zips or enlarged collars, so there is no excuse for not finding the perfect fit.
Whether you style yourself with a fashionable and confident trench, prefer to keep it structured and heavy with a military overcoat or just like a long-sleeved light parka, there are a number of retailers offering a style to suit most men.
Check out our full gallery of men's coats, trenches and jackets here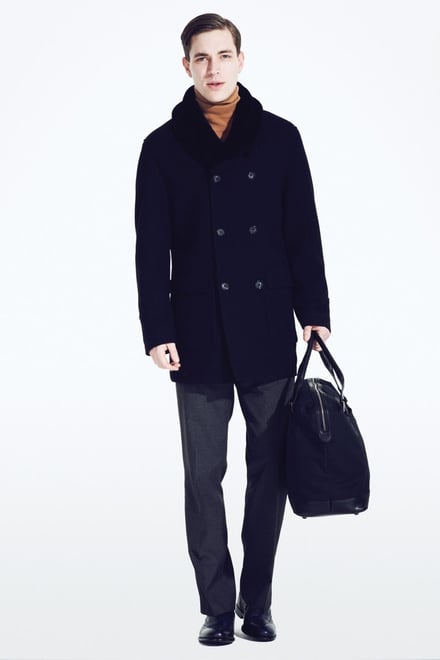 Look available from Debenhams
A word of warning, a good coat usually carries a higher price tag. Something that you may wear daily for up to six months is worth a bit of investment, therefore think carefully about the size, style and fit of your preferred choice.
If you're looking for something fashionable, on trend or something to stand out from the crowd in, take a trip to Topman, Zara or River Island. These high street staples will have colour, print and impressive detail a plenty for the discernable shopper.
For something that's all round affordable, comfortable and fashionable, TK Maxx, H&M or Jack & Jones should have you covered, while Marks & Spencer should not be written off, providing a healthy selection of great jackets this season, especially tying in with the heritage/hunting trend.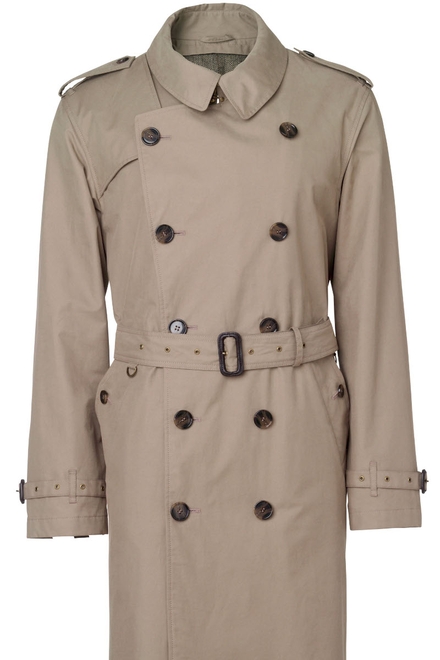 Marks & Spencer Heritage trench coat, €175
If it's even too cold to step outside without a proper coat, log onto some of the great e-tailers who are tailoring men's shopping experiences excellently of late, including Asos, Littlewoods Ireland and MRPORTER. All three stock a wide range of high-street labels as well as high-priced premium fashion brands.
Check out our full gallery of Autumn Winter coats for men here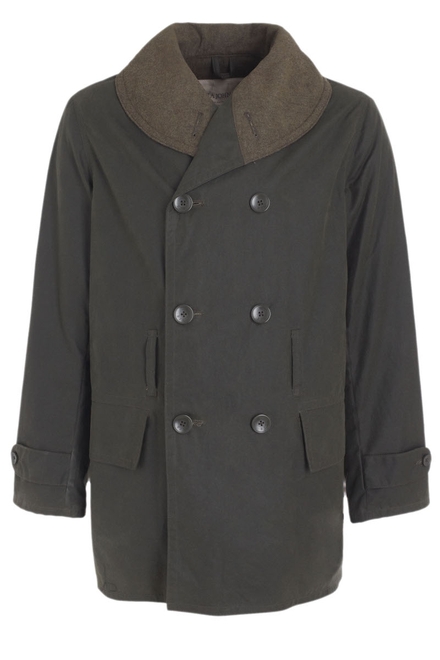 One of our favourite coats this season, from Rocha John Rocha @ Debenhams, €228
For good quality, look towards Debenhams, who always deliver in the winter thanks to their many designer collaborations; offering affordable items with designer labels (while Dunnes have recently done similar with Paul Costelloe for their menswear). Of special mention is BT2, whose new arrival, Robbie Williams' label Farrell, is providing great menswear this A/W.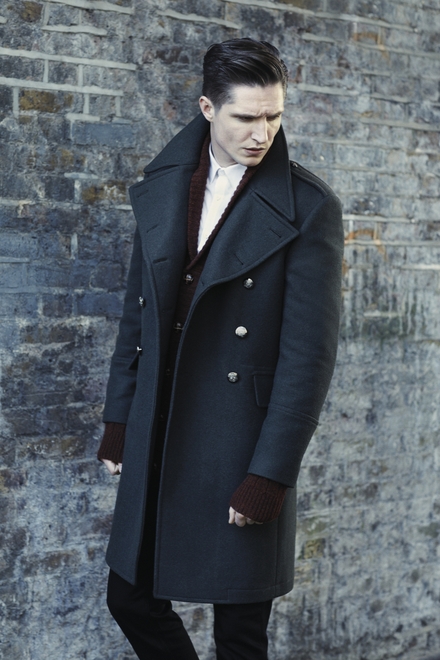 Military-style jacket, Farrell @ BT2, €420
Hackett and Tommy Hilfiger have also got an impressive range of traditional colours and shapes, the latter has recently collaborated with outerwear brand Blauer on two exclusive jackets, of which only 200 are being made. So if you can afford the €500+ price tag, act quickly.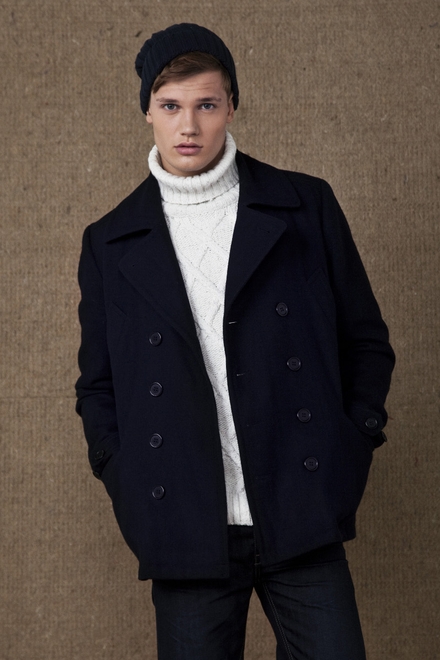 Penneys pea coat, €45
For more affordable lines, Penneys, Tesco, Burton and Dunnes Stores are always reliable.
Check out our full gallery of men's coats, trenches and jackets here
-Patrick Hanlon