Bodywarmer, sleeveless jacket, vest coat, gilet, call it what you will. Patrick Hanlon dishes on the warming winter trend.
Bodywarmer, sleeveless jacket, vest, gilet, call it what you will. At this time of year, a rose by any other name truly would smell as sweet, as all serve the same function –keeping your middle warm.
It's something that has become somewhat of a staple in wardrobes each cold season. We may not be quite past the September heatwave that lavishes itself upon us once the schools return, but we are also not yet in the throes of winter. It can be difficult to navigate the weather.
Check out our gallery of high street gilets from all the leading retailers
The gilet is a healthy middleman, a happy medium. He sorts the problems coats cannot, just yet. September through to November is quite commonly dictated by cold sweats. Not literally, but more figuratively, by sweating even when it's cold because you've layered up enough to last the winter in one outfit. It's an annoyance and something that the gilet may just be the solution to.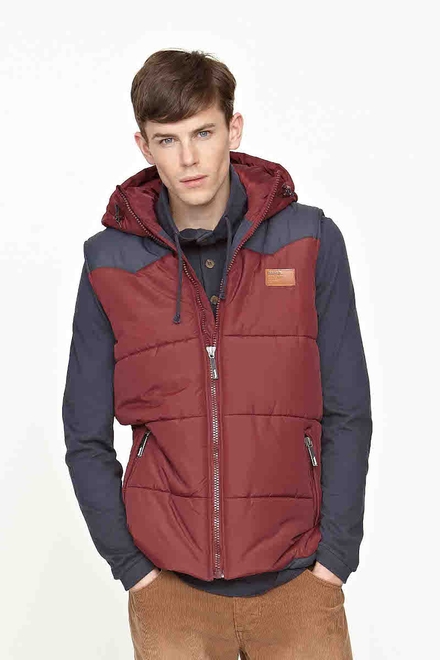 Littlewoods Ireland stock a good range this A/W
What can be better than having your arms freer than when bogged down with large, heavy jacket sleeves? An added bonus is the often raised collars on gilets which give extra neck warmth, so sometimes not even a need for a scarf. Many styles are padded or quilted, with zips and buttons to fasten snugly to your body shape.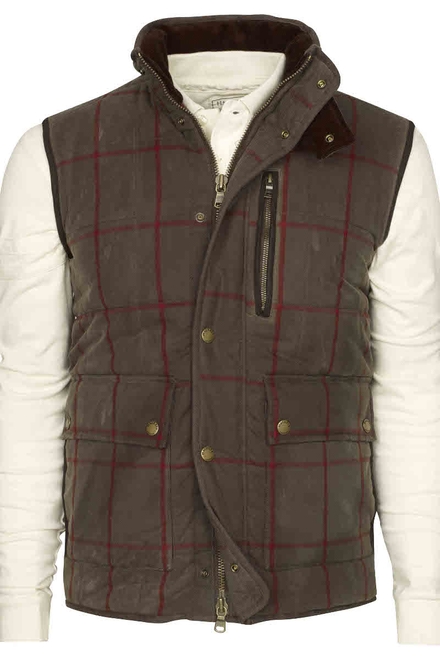 For a more traditional, quality-led pieces, look to Hackett
The difference between the cold seasons is that in autumn, a gilet is something we put on for that little bit more warmth. Maybe it's not quite sub-zero yet so it may be your coat alternative. However in winter, when it's really Arctic out there, this piece of clothing makes a name for itself as a third, or even fourth, layer.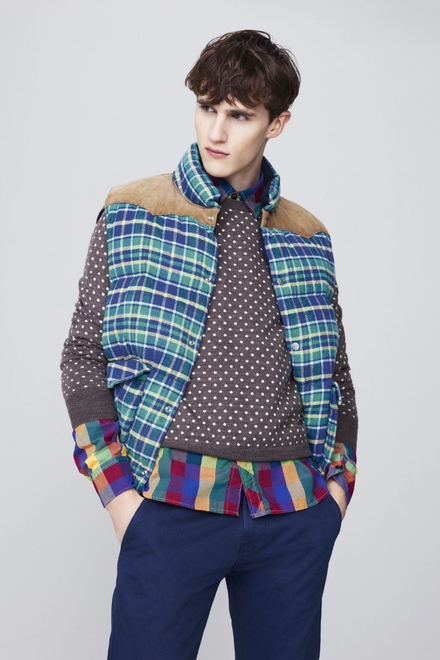 House of Fraser stock one of the most expensive types, this Denim & Supply quilted gilet, €280
However, we do lose most of our warmth through our heads and having our arms and hands exposed is not quite ideal either when the roads get icy and the wind choppy, so judge the weather accordingly and throw on a hat, gloves and scarf if necessary.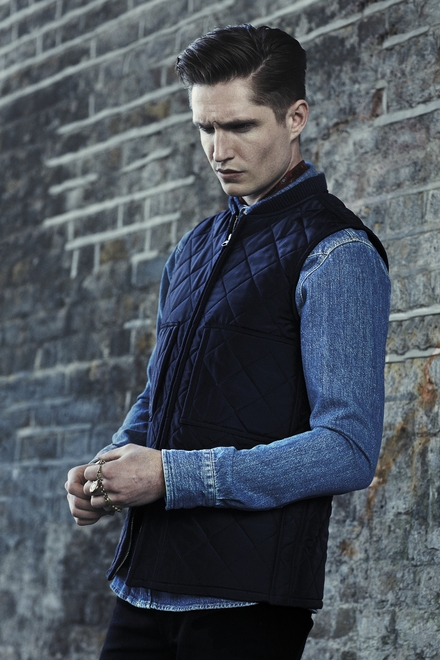 Robbie Williams recently came to Dublin to launch his fashion label, Farrell, in BT2 and this is part of the new season
For the time being, the gilet will be your friend to support you beginning the journey into the windy, cold, wet, snowy, cold-windy-snowy-wet-icy weather that we can look forward to for the next few months!
Check out our gallery of high street gilets, from €16 to €400