We shop the trend so you don't have to. The double-breast is back with a bang and to ensure you look your best, we offer some tips on wearing the trend and pick some of the high street's best.
There's something very gentlemanly about the double-breasted suit. It's classic, timeless and looks dapper on almost any man. Though it often bears connotations to old gangster films of the Forties, the look really does transcend trend. It's a little more traditional and formal than the everyday single-breasted two-piece, so when you can wear a double-breast, you know you're going to be stylish and polished.
What's more, the choice on offer at the moment means that even with a trend as specific as double-breast, there is now even further specification that you can stick to. The most traditional of double-breasted garments come with a six-button style (two rows of three vertical buttons on each side). But many designers and retailers have updated or reinvented the trend and offer many variations on lapel, button, colour and fabric.
Brad Pitt, Ryan Gosling, David Beckham and even unlikely fashion follower Prince Charles have all been spotted wearing the trend and spearheading its revival over the last few years.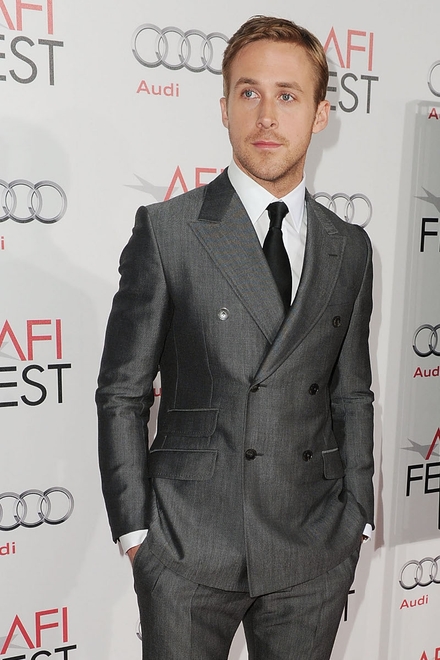 The trend has now also crossed over into coats and outerwear. Usually either in the trench style or something military, the double-breast on coats and jackets provides extra warmth, a more snug and tailored fit, aswell as a touch more style to your winter wardrobe.
Check out our gallery of high street and designer double-breasted jackets here
A few tips before you go out and choose your double-breasted style:
Always tailor to your body shape. With retailers like Hackett and Louis Copeland offering a personal tailoring service, you have no excuse. If you cannot find a suit that is exactly to your measurements, get as close a size upwards as you can and bring it to a quality alteration or tailor service.
On a similar point, not everything is going to suit you, especially when this is a growing trend. You may try on fifteen different styles or colours and still won't feel comfortable or won't feel quite right. Don't be afraid to custom-make your jacket to your own specifications with a quality tailor or designer. Don't rely on the high street to provide the exact match you want, if you can't find it, order it (often for around the same price as a designer off-the-hanger option).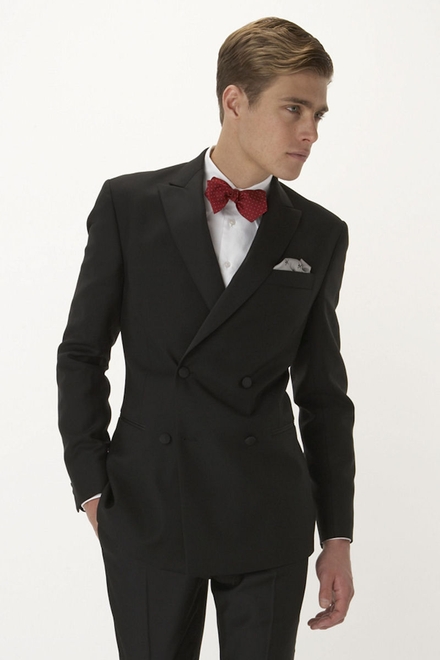 It pays to invest in quality. If you can afford a little more, maybe as a Christmas present from a loved one or as a birthday or promotion gift to yourself, it pays off to spend that little bit extra. The quality will most likely be superior and will last you far longer, making that extra bit spent worth it.
Keep the accessories and colours simple. Most double-breasted blazers are either block-coloured or in a pinstripe/windowpane pattern. Don't go too fancy, colour or style-wise, with the shirt and trousers as too much would be going on. The double-breasted detail is busy and striking enough, you don't want to detract from that. Keeping the shirt (wide-collared is best) quite subdued allows a little bit of colour, maybe in the tie or a pocket square.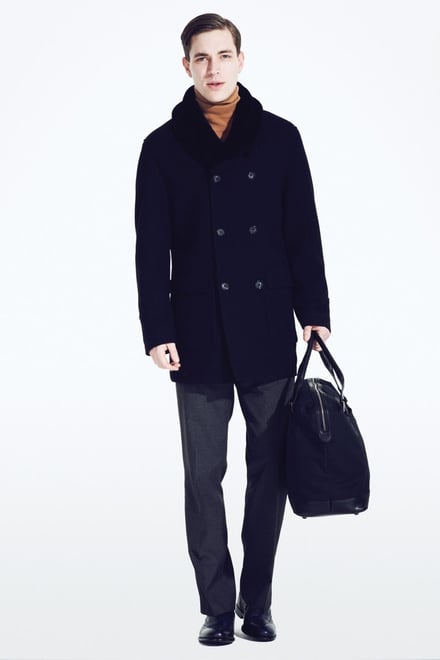 Take a look at our gallery of high street and designer options, available right now. For exact prices and measurements, see in store or speak to a trusted tailor in your area.
Patrick Hanlon