Autumn and winter are harsh and insist that we cover up and protect ourselves from whatever the weather throws at us. We take a look at some of the best casual boots to see you through the cold season.
Boots needn't necessarily refer to mountain or hiking anymore as there is an sea of styles and shapes out there for men. From the new incarnations of the desert and chukka to the fashionable favourite Dr. Martens and the sport-influenced converse, there's certainly scope for choice.
Many autumn/winter boots are more high-top trainers than sturdy, hard-wearing boots. Though adopted and now synonymous with One Direction, these can still be fashionable, and above all else, comfortable. In the throes of winter, it pays off to give a little more over to comfort than style and these insulated, cushioned puppies are worth a thought.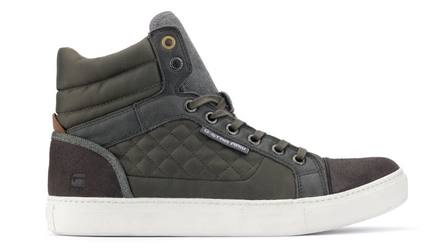 G-star Raw boots, available in G-Star Dundrum and Schuh stores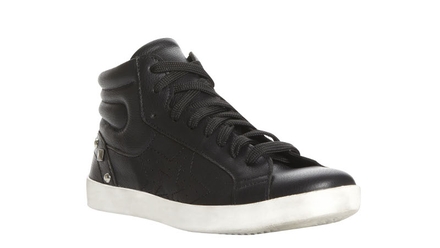 Bertie 'Naomy' hi-top boots, available in House of Fraser and Arnotts, Dublin
Though the colder months usually bring a darker palette to the collections available, and footwear is no exception, add a splash of colour where you can to brighten your mood and your look.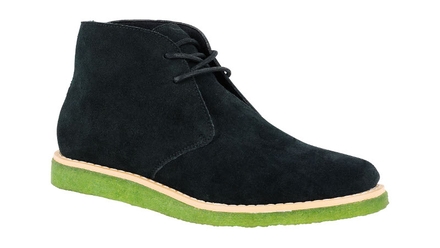 Shore Leaves @ Urban Outfitters, chukka boots €99
The Chukka boot is seeing an unprecedented hold over the high street, with as many flavours as you like! These (usually) suede, ankle-high boots are great for slipping on and off, though are a little sturdier than desert boots. They are seeing a revival over the past few years from their glory days in the Forties and Fifties.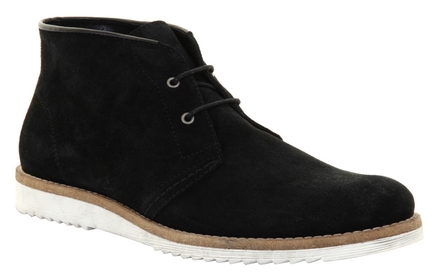 Office ATM Hannibal boots, in stores nationwide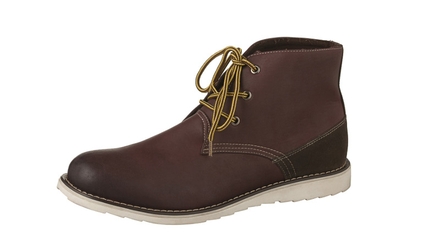 Penneys chukka boots €21
Converse don't have to only be the staple of an angst-ridden, moody teenager's bedroom. The once-beloved sports shoe has been a boot of choice for many men for decades and now Converse come in all types of fabrics and finishes. You can even find Chuck Taylor-style adapted boots across the high street, especially in department stores.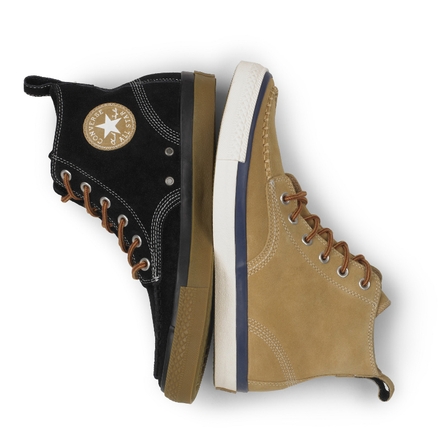 Converse boots, selection, Brown Thomas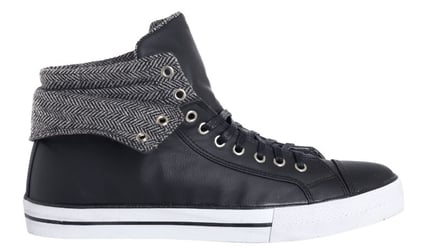 Debenhams Red Herring high-top boots €62
Patrick Hanlon