See how Redken prepped the models hair for the Hugo Boss show at New York Fashion Week.
Redken's Global Styling Director Guido used satinwear 02 prepping blow-dry lotion to give the models a frizz-free finish with silky smoothness.
Once the hair was pulled back into a tight low ponytail, Guido applied forceful 23 super strength finishing spray to his hands before smoothing out any remaining flyaways. The style is simple, elegant and wearable.
"I was inspired by the clean and sophisticated styles that Hugo Boss effortlessly produces season after season. The Fall/Winter 2014 collection remained true to the brand's design aesthetic, so it was important for me to create a hairstyle that further amplified such qualities of richness and luxury. It is wonderful when the brand itself becomes the inspiration."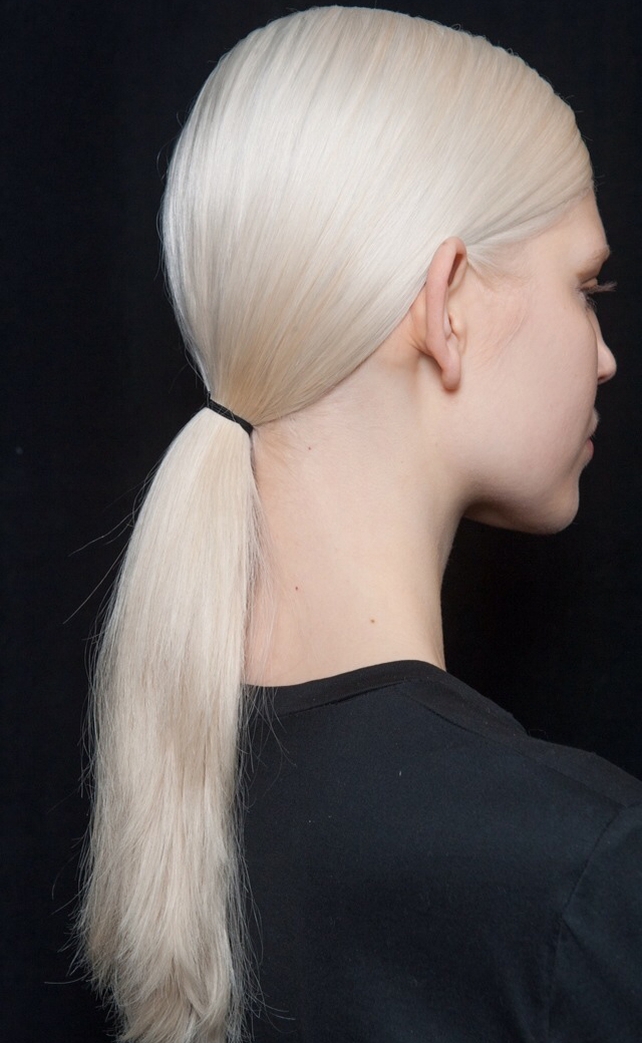 How to Create the Look:
Apply pillow proof blow dry express primer to damp hair.
Apply satinwear 02 prepping blow-dry lotion.
Blowdry hair until smooth with natural bristle brush.
Create a deep clean side part.
Pull back into ponytail and secure with elastic.
Spray forceful 23 super strength finishing spray onto hands before smoothing away any flyaways.
Use a curling iron to add movement into the ponytail if necessary.