Finding a good nail polish is no mean feat and can involve one or two rather unpleasant experiences with runny, sticky and goopy consistencies before finding the perfect brand.
However consider your search over thanks to polish professionals, Sally Hansen!
Just as its name says,Sally Hansen Complete Salon Manicure was designed to give you salon results in the comfort of your own home while also acting as a base coat, strengthener, growth treatment and top coat all in one bottle and magically, this little bottle actually manages to achieve what it claims.
The single most important thing to note about this polish is its staying power, this stuff literally does not budge. I applied this on a Sunday evening and even after spending three days typing my little fingers off my nail polish stayed perfectly in place and practically chip free!
What I also loved about this polish was the opacity. After two coats I got the exact beautiful and vibrant colour that was in the bottle while also getting a wonderful glossy shine without the need of a top coat.
Also, the stunning colours in the Sally Hansen Tropical Exocitica Collection are absolutely to die for. Featuring seven stunning bright shades that positively pop off your fingers, the collection is absolutely perfect from taking your nails from summer to autumn.
Included in the collection is the most perfect burnt orange polish I have ever seen called "Evening Glow" as well as a super pretty creamy turquoise called "Vitamin Sea" and the ultimate nude colour called "Shorely." These three polishes have firmly cemented themselves in my top five favourite nail colours and I can't imagine they'll be leaving it anytime soon.
Another amazing addition to the Sally Hansen line is their new Fuzzy Coats collection which features four fun textured nail colours with an uber cool woven fibre effect. These polishes do require a little bit of trial and error to get the opacity just right – I recommend three very light coats on top of another matching Sally Hansen colour – but when done correctly, they look absolutely phenomenal!
My favourite colour from the collection was "All Yarned Up" which works perfectly when paired with Sally Hansen's "Purple Heart" and gives an effect similar to dipping your nails in ice-cream sprinkles. While wearing this I got so many compliments and questions asking me where I had gotten my nails done and it was lovely to be able to say that I had done them myself.
However I do have a word of caution – the Fuzzy Coats are very difficult to remove which is obviously fantastic in regards to staying power but can cause problems if you fancy changing your nail colour.
The best way to get this stuff off is to soak some cotton wool in acetone nail polish remover then wrap some tin foil around your finger to keep the cotton wool in place and let it sit for about 8-10 minutes – works like a charm!
Until the end of this month, the lovely people at Sally Hansen will let you take home a Fuzzy Coat polish absolute free when you buy the corresponding shades of the incredible Complete Salon Manicure nail polishes and let's face it what girl can resist a 2 for 1?
Complete Salon Manicure nail polishes have a RRP €8.95 and are available all good pharmacies as well as Dunnes Stores, Tesco and Arnotts.
Ruth Aravena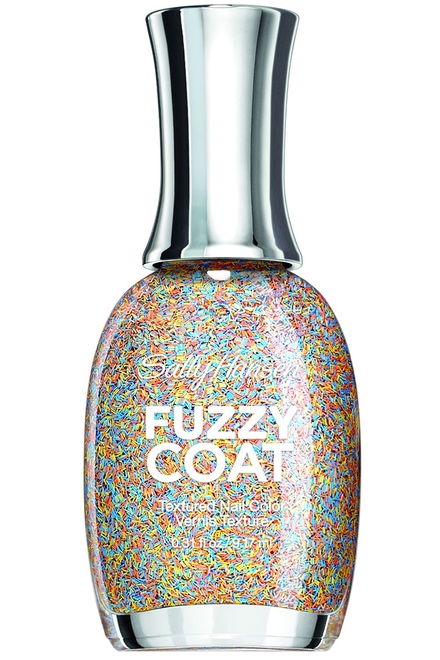 Sally Hansen Fuzzy Coat in All Yarned Up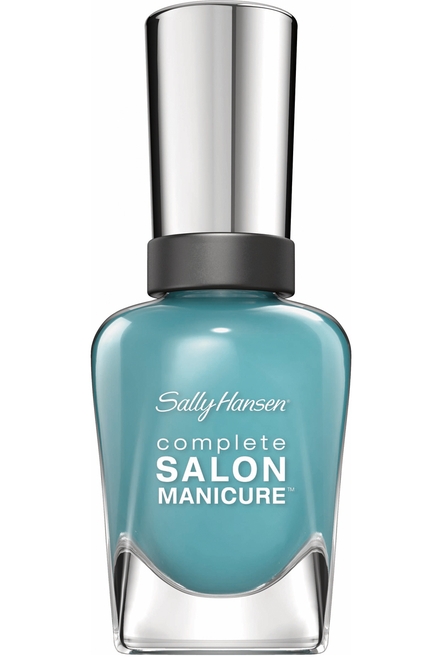 Sally Hansen Comple Salon Manicure in Vitamin Sea 842 RRP €8.95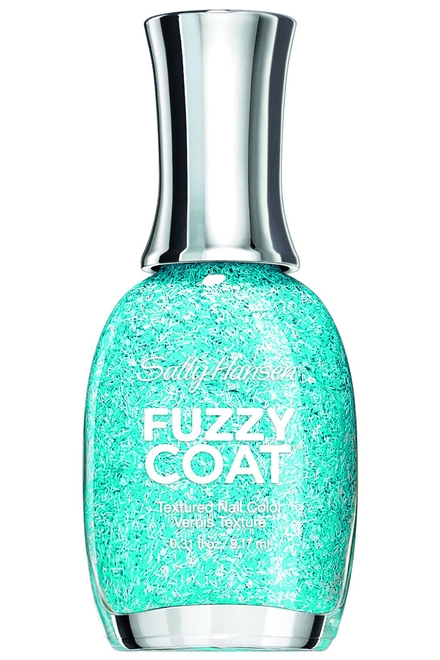 Sally Hansen Fuzzy Coat in Fuzz-Sea