This vintage store in Rathmines has attracted a loyal following of treasure hunters. Georgina Heffernan reports
Step into the The 3rd Policeman, a vintage store in Rathmines, and be immediately carried back in time. Multi coloured Kaftans from the 1960s hang next to 1950s chiffon cocktail dresses. Geometric scarves from the '70s are strewn over tapestry and alligator purses that your grandmother might have carried. But if you're thinking this is just used clothing, think again.
Vintage clothing is the hottest new trend in fashion these days. This is not your average thrift store merchandise. This is high-quality, designer or hand-tailored period clothing - not a "retro" reproduction, but the real McCoy, authentic, original, and one of a kind.
"I travel all over Europe sourcing the clothes and interiors," says Alistair Elliman, owner of the store. "It's classic, quality designer clothing in excellent condition, and often collectible," he says, with obvious pride.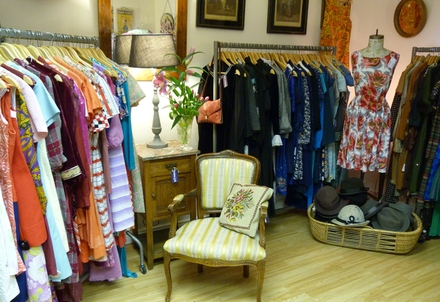 Once associated only with trendy shops in New York's SoHo or in London's Spitalfields, vintage has taken Dublin by storm. Veteran shops are witnessing resurgence in popularity while new shops are springing up in some of the trendiest areas in the city.
Many attribute the mainstream popularity of vintage clothing to TV shows such Mad Men or films like The Great Gatsby, which has started a craze for 20's style, but some fashion-conscious Dubliners have been wearing it for years. Alistair, who opened The 3rd Policeman over a year ago, has been surrounded by vintage clothing and antiques for most of his life.
"My mother always had an amazing sense of style," he says. "She always had a great eye for beautiful things and antiques. After a while, I began to recognize the intrinsic value of the items she collected. Then I began to collect things myself – old record players, lamps or art deco ornaments"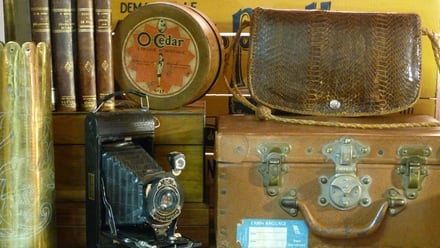 Their joint collection soon found a home in the Rathmines shop, which attracts a wide clientele. Situated on Rathmines Road, it's an Aladdin's cave for fashion devotees and fans of retro interiors. "Our demographic is very large. We get the younger college kids who love come in to look at the clothes but we also attract professionals in their mid twenties looking for home furnishing."
Despite a weak economy, at least one little shop in Rathmines keeps attracting business and Alistair tells me that, despite the recession, business is thriving. "The recession is unfortunate but people still want to buy beautiful things and if they really fall in love with something, they'll save for it. I think, also, there's a real appreciation for the quality and workmanship that's gone into many of the items we stock; you really don't get that level of craftsmanship today- especially when it comes to clothing."
So, whether you are looking for a men's trilby, glittering rhinestone necklace or even a antique gramophone – you'll be surprised at the many treasures to be found at the 3rd Policeman. It's a very good vintage indeed...
The 3rd Policeman
121 Lower Rathmines Road
Dublin 6
Open Tues – Sunday, Noon – 7pm