Lya Solis is an Irish fashion designer who originally hails from Russia, but she has lived in Ireland for over 11 years.
She graduated from Art College in Moscow, and studied dress making in Grafton Academy in Dublin. Last year Lya opened her Atelier on 68 Dame Street, where she makes all her beautiful creations. Her collections are available in The Design Centre, Powerscourt, Dublin.

Georgina Heffernan: Can you tell us about your new collection and talk us through the key pieces, do you have any favourites?
Lya Solis: I use a lot of natural silks in my collections, along with made to order lace and beaded fabrics. My dresses are designed to compliment feminine curves. My favourite and the most popular piece is the Ivory Silk Dress with mink waist band, which makes the waist look thinner and flows softly around bust and hips, giving an hourglass shape to the body. Another favourite – it is soon arriving into the design centre - is Black and Ivory Laced Up collection, a couple of pieces from it were presented at The Design Centre Fashion show organised by Ashling Kilduff and Siobhan Carnegie.

Let's cast our minds back to where it all began for you. When did you first get into the fashion industry and how did it come about?
I always dreamed of becoming a fashion designer when I was a little girl – I made dozens of sketches every day. I first studied at Art College and this for me was the ideal platform to artistically experiment through different mediums. It was through this that I knew that my heart lay in textiles. And so I signed up for a dedicated fashion course. I was finally ready to make that big step and start my own line. Not once have I regretted that decision... I followed my heart.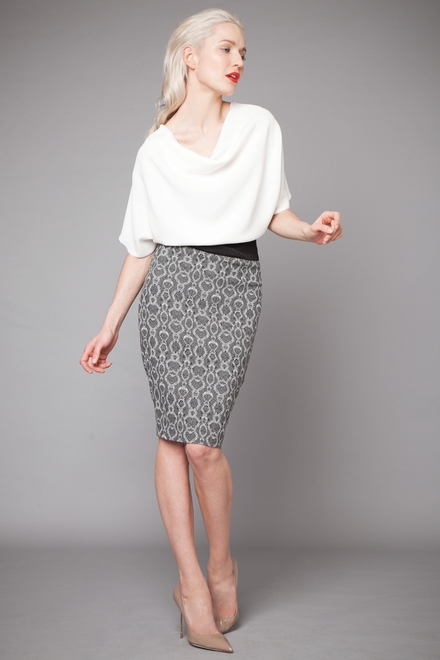 How would you define Dublin's fashion?
As a whole, I find that Irish women boast a very unique sense of style and exude elegance. I think that Irish fashion is about class, comfort and most importantly confidence. Irish women do put a lot of thought into their accessories and are fearless when it comes to hats – the more exuberant – the better!

GH: What do you hope to achieve with the label?
As a young designer, I would like to see my label to continue to grow. I would love it to be always synonymous with exclusive style and quality.
Are people still spending money on designer labels in the recession?
In my experience – yes. Since I have started my line, I have only been expanding, hiring more people and ordering more fabrics. I find that people are more conscious than ever about the importance of buying timeless and therefore durable pieces - items that they can wear again and again.

What for you is exciting in fashion now?
In a word I guess I would have to say lace! Lace for me is most versatile fashion material there is and in my eyes it is here to stay: It will never become passé.

Are there any designers, past or present, that you would have liked to work with?
Donna Karan, Valentino, Alberta Ferretti, Alexander McQueen.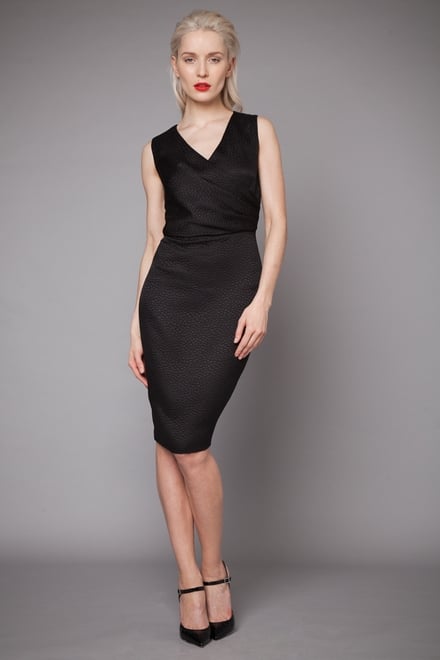 What advice do you have for aspiring fashion designers?
Work hard and don't give up – stay focused and motivated. It is a tough industry to get into, but when you do, it is the most rewarding. And of course be prepared to travel a lot.

How would you define your personal style?
Very feminine but still casual and comfortable. I sometimes compromise a little on my comfort for very special occasions.

Finally, do you have any fashion advice or styling tips you could give to our readers? If we invest in one thing this season, what should it be?
Just be yourself. Always wear what makes you feel comfortable and confident in your appearance. If you purchase one thing – I think a good quality dress would be the best investment. A dress that you can wear to a formal event like the races or to a wedding but with different accessories you can just as easily wear it to lunch.