None
Tell us about your background in jewellery?
I had lost my passion for the trade I had learnt in in South Africa. I was very fortunate; when I arrived in Ireland I had an opportunity to follow my passion for jewellery. I started off attending a jewellery course, and was fortunate enough to get a placement in a top contemporary jewellery shop here in Dublin, that was nearly 9 years ago now.
What is your design process? I love precious gemstones, so for my own creations I start with a gemstone and create a design around it. If I'm designing for a customer, I encourage them to talk me through their personal style and preferences, and then I create a piece that captures their personality with my take on it.

What have been some of your favourite jewellery pieces you've created and why?
That's a hard one; I have worked with some very special stones the last few years. My current favourite is a violet pink sapphire ring I made the end of last year. The balance of understated design and luxury look is just perfect.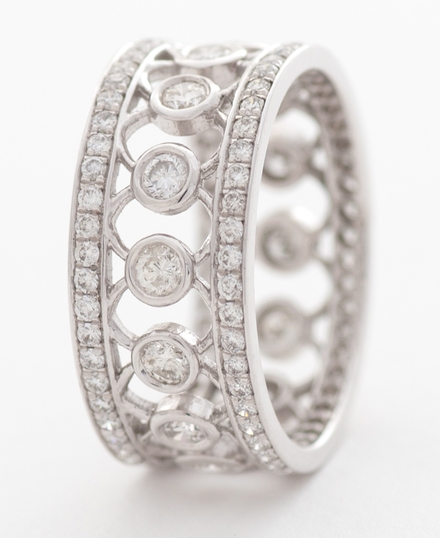 Would you ever consider collaborating with a fashion designer? I've worked with a few already. I'd be more interested in working with designers of fashion accessories.
What's been the highlight of your career to-date?
Being able to set up my own fine jewellery studio.
What trends are set to be big in jewellery design this autumn/winter? I'm terrible when it comes to trends. Real jewellery is meant to be timeless, I design my pieces accordingly.

Which jewellery designers do you admire? JAR, Lorenz Baumer, Michelle Della Valle, Lydia Courteille and of course Victoire de Castellane.

What is your ultimate ambition? Making jewellery that sells Irish craftsmanship to the international collectors.

Where do you see yourself in the future? I would like to be running a fine jewellery studio that will be able to pass on the traditions of my trade to another generation of jewellers.