Irish jewellery designer Catriona Hanly was born with a flair for design and a passion for creating beautiful, unique pieces.
After studying design in Dublin, Catriona then moved to New York to take up a position as a junior buyer for Bergdorff Goodman. Here she was afforded the opportunity to encounter world-class designers and to travel the world extensively sourcing new and exciting products and anticipating trends.
After 6 years in New York, Catriona returned to Ireland and began to wholesale her jewellery with great success to over 350 boutiques around her home country.
Catriona Hanly Jewellery has featured regularly in lifestyle publications and television in Ireland, the UK and the US. Her collections are sought after for fashion shoots, award shows and celebrity gatherings.
Georgina Heffernan caught up with the talented designer to find out a little more…
Georgina Heffernan: Did you always want to work as a designer?
Yes, I have always had a keen eye for fashion and art, and combining the two elements together has allowed me to create some unique styles fashion pieces, and jewellery.
What's the inspiration behind your creations?
The places I have lived in and travelled to have given me the ability to see things in a very different way and expand my imagination.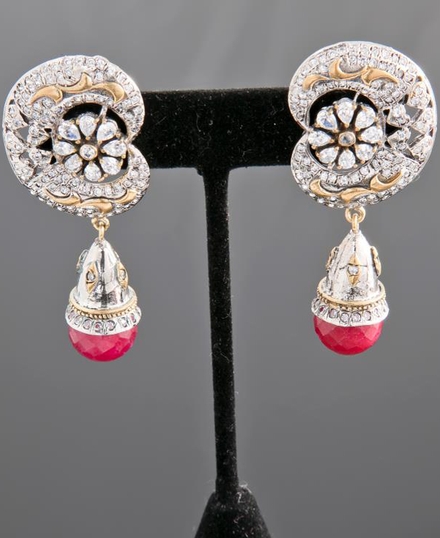 Where did you learn your craft?
I spent many years working for Bergdorf Goodman in New York as a junior buyer. Being able to identify a niche and trend in the market and knowing people's individual style is my craft. I think being creative is something that is very instinctive and unique to ones self.
Who is your jewellery favourite designer and why?
At the moment Erickson Beamon as their pieces are always unique, flamboyant and exquisite.
What jewellery trends are going to be big in 2013?
Old style vintage jewellery is making come back – charms and chunky jewellery.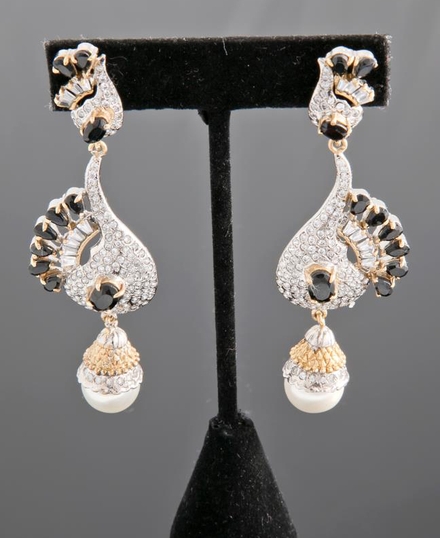 What has been your greatest achievement in your career to date?
So far, succeeding in everything I have set out to do. There is no greater sense of personal satisfaction than seeing the finished product and most importantly that my client is as happy as I am.
Have you had to streamline your business as a result of the recession?
My biggest challenge is sourcing high quality material at the lowest cost but compromising on quality raw materials in never an option. We are all revamping our wardrobes at the moment and by adding bespoke jewellery pieces to them, allows us all to be our own designers.
What do you enjoy the most about your job?
I thoroughly enjoy the challenge that each job brings and no two days are the same.
What do you do to relax?
I love spending time with my family and close friends and surrounding myself with positive fun people
Where do you see the brand going in the future?
United Kingdom is next...
What's your motto?
If you can see it in your head you can see it in your future.