Have a look at some of Georgina Heffernan's top tips for investing in a classic leather bag.
Q. I just did a massive clear out on my wardrobe and I'm looking to buy a few "keep forever" pieces to restock. I was hoping you could give me a few tips on pieces I could buy that would stand the test of time? I've read that a tan handbag is one of the key pieces for a good wardrobe but I'm struggling to find any nice ones in the shops at the moment, could you recommend anywhere to try?
I don't have a huge amount to spend but would be willing to spend a little extra on a good sturdy bag. Thank you.
A. It wasn't so long ago that bags were just something to carry your purse in. After the It Bag phenomenon reached saturation point and we all got sick of seeing the Paddington, the Chloe or the Baguette hanging off the arms of celebrities, it's fair to say the humble handbag fell out of favour.
Instead, shoes were the accessories to lust after. We wanted shoots (shoe-boots), wedges and cone heels. We even wanted stilettoes with a 7in heel. Though no-one knows exactly why. What we didn't want was a new bag. And we certainly didn't want a celebrity - endorsed garish bag. No sirree.
But, oh, how things have changed. How the mighty have fallen once again to the charms of bags but this time around, things are different. This time around, we are lusting over 'classic' designs that will stand the test of time. You may have to spend a little more but savvy shoppers know it is not about the initial outlay.
It is all about the cost per wear. With the glut of disposable fashion hitting the stores, you could be forgiven for thinking that a wardrobe update every six weeks is required to stay in style. But there is no need if you choose wisely and select a few trusted accessories that can last a lifetime.
A tan bag is a great investment for your wardrobe, as it will go with just about everything and should last you for years. From softest sand to pale shades of toffee, butterscotch and caramel, this warm hue has become the must-have colour for autumn.
Mulberry showed it first with their collection full of sumptuous-looking creamy-tan browns, and then Prada confirmed the trend in Milan with their caramel-coloured totes. And now that the high street has followed suit, this expensive - looking trend needn't cost you a fortune.
Here are a few of my favourite styles.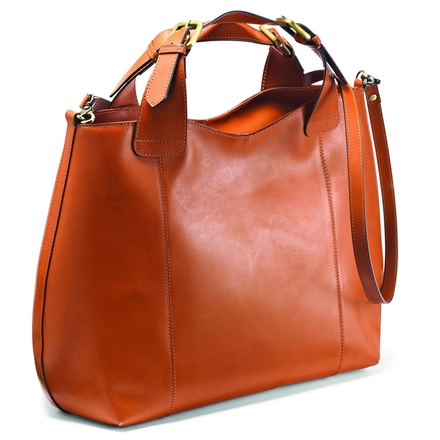 Brown bucket bag, €106 Marisota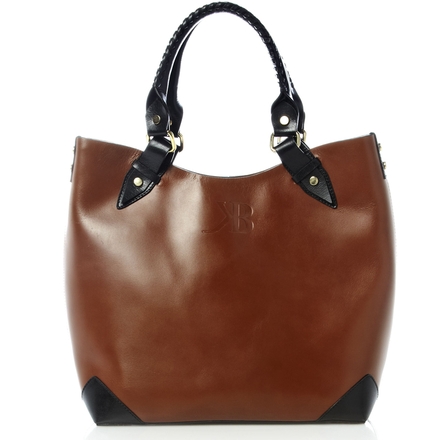 Tan and Black Leather Day Bag €287 by Kate Benjamin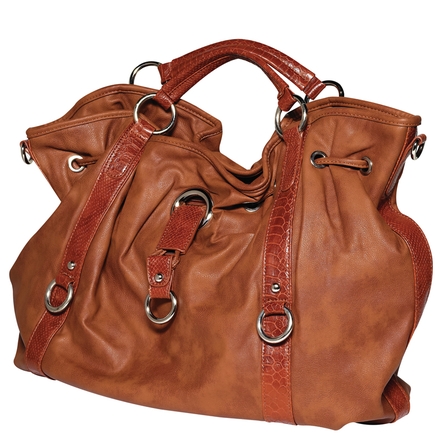 Curvissa Tan Tote €61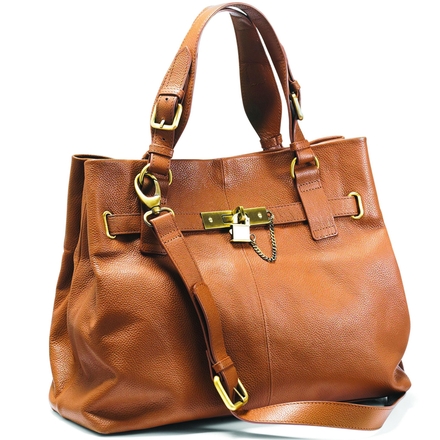 Brown tote bag €100 Marisota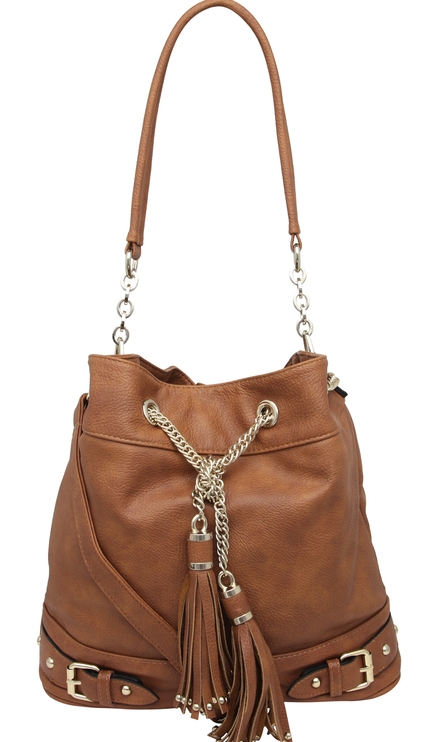 Dune Donatelle €87