Sínann Fetherston caught up with stylist Irene O'Brien to find out about her fashionably curated tour around town.
Pairing up with the Fitzwilliam Hotel, as they celebrate 25 years on Dublin's St. Stephen's Green, Today with Maura and Dáithí stylist Irene O'Brien has blazed a stylish trail through the heart of the city, highlighting the very best local gems and vintage hubs.
Aiming to celebrate local and independent businesses that are the life and soul of the city, the hotel is offering a very special overnight package to guests called 'Dublin by Design' that will welcome small groups of up to six to spend an afternoon discovering a treasure trove of vintage shops, with a few stops to beloved cafés and pubs along the way.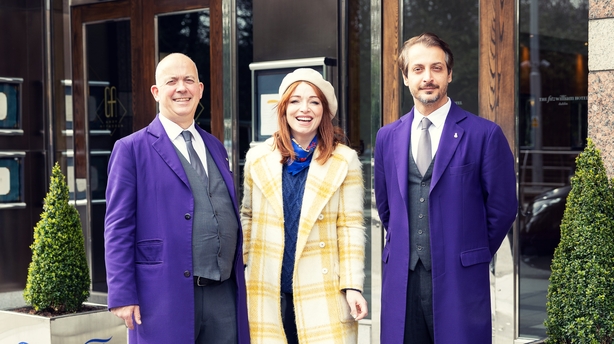 "I'm really excited about this," says Irene. "I recently moved to Wicklow, but I'm so Dublin through and through; I spent almost a decade living in the city, working in the city, and I'm still coming and going all the time."
"This is very exciting because this is what I love to do: staying in touch with the retailers, the business owners, the iconic - frankly, as I see them - shops that have been so much a part of the Dublin landscape for so long, but then mixing them with the new happenings and people doing new and interesting things."
Guests of the tour will be greeted by Irene before setting off on foot, where the stylist will share her extensive knowledge of all things locally Dublin and give a real feel for the very fabric of the city.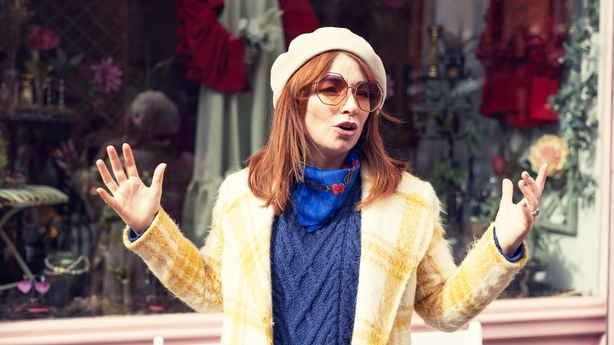 Just a short walk from the hotel and into Dublin's creative quarter, guests will be introduced to local delights from the city's oldest vintage store, Jenny Vander, to up-and-coming Irish designers in Om Diva, and Irish-made fine jewellery in Mo Muse and meet some sustainable fashion champions at a new and exciting collective.
"They add so much colour and texture to our retail landscape," Irene says, noting how long-established shops like Jenny Vander have been so consistent, despite various economic highs and lows.
"I love the idea that we support those that are still here and the physical bricks-and-mortar because there's nothing like going in and out of places and exploring the city. I think it's such a fun idea and it's something I would want to experience in a new city."
"And I hope that locals will be open to it," she adds. "People who go in for a couple of nights or something like that because I've moved out of the city but I love to stay over for a night. There is something about experiencing your own city and your own island that is really special as well."
"It's not always about newness, it's about what's interesting and what's capturing our imaginations," she says. "I love how open these business and traders and designers and traders have been to this. This is the Dublin they want to show. How they support and champion each other - I've always loved that."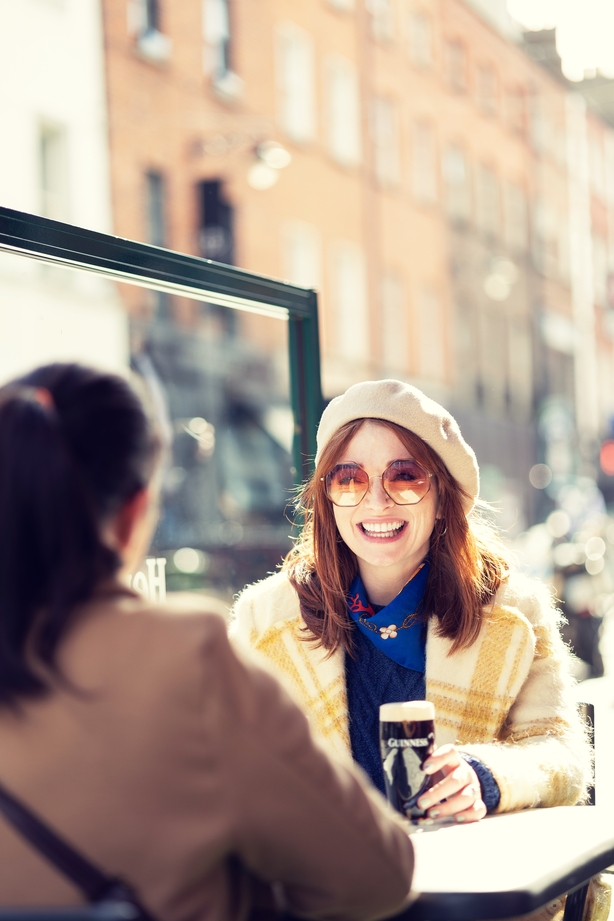 As well as exploring the handrails, Irene has handpicked some great locations some depending on what your group is looking for, ensuring some downtime to enjoy Dublin-brewed artisanal coffee or a glass of the black stuff in a prime location.
"The more that we celebrate the businesses and the more that we support the new initiatives - that's what's exciting and that is what brings a city back to life. That's what the buzz is and that's what is so nice for visitors, whether they're domestic or international.
"Plus I get to talk to all the people visiting and find out why they're there. I will also have the freedom to get to know the people and find cool places that will interest them or bring them to whatever market or exhibition might be on.
"Thankfully, through my work, I know so many of the people who are trading around the city," she notes. "I like the idea of the owners and the makers being there because there's nothing like getting to hear people's stories."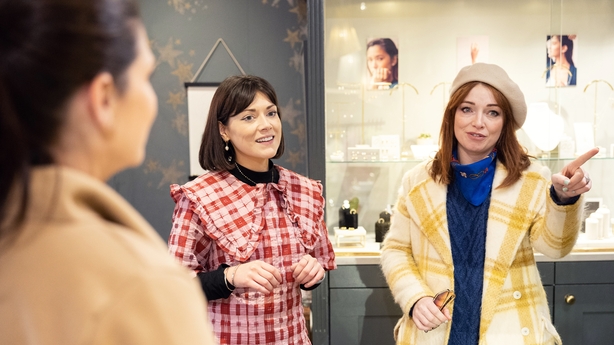 Reflecting on the parts of the city she's most excited to explore, Irene says she's dying for a chance to get to know the long-standing traders and new additions at the George Street Arcade as well as Christine Tyndall and a collective of sustainably minded designers in Temple Bar.
"There's nothing like talking to people who have been in the city for 30 years and then people who have been there for 30 days - it's so important to get a mix. I want to get a snapshot of Dublin today."
The tour will last two and a half hours followed by an Afternoon Tea and an overnight stay in the hotel, which will include a full Irish breakfast will be served the following morning.
The Dublin by Design Package is available each Friday on request from 14 April 2023.