Accessories can make or break an outfit, and in the post-pandemic era of extreme maximalism and considered minimalism in fashion, choosing the right details has never been more important to a fashion lover's look.
Darren Kennedy, presenter and fashion entrepreneur, joined Bairbre Power, Fashion Editor with the Irish Independent, on Today with Claire Byrne to discuss the fine art of accessorising.
As Claire noted, Michael Flatley's recent film Blackbird has been making a strong case for a strong wardrobe of hats, which seems in line with how more people are gravitating toward the classic accessory.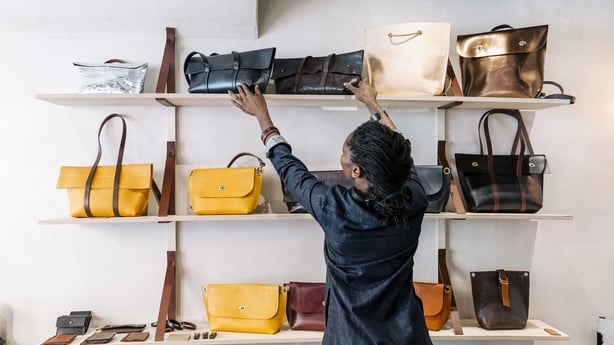 "I love a good hat", Power says. "Hats have really come back into vogue. They went on the wane after the Second World War because they said men were fed up of wearing hats and caps during the war."
Baseball caps slowly started coming back into street style. And then, of course, there was Peaky Blinders, the hit show starring Cillian Murphy that made hats a go-to and fashionable accessory for men once again.
Hats, as Kennedy says, "top off" an outfit. "For men especially, we have so few accessories in our armory. Ladies, they grow their hair, they dye their hair, they curl their hair, they wear makeup, they change their lipstick. For guys, really we only have - for a lot of guys - the clothing that we choose to wear."
For him, however, hats have always been a key part of his wardrobe, he says. However, he stepped back from them during the pandemic: "I started going grey around the temples in my early 20s, and I felt that the hat was drawing attention to the grey, so I stopped wearing them for that reason!"
The fedora is fast becoming one of the season's must-have accessories, as well as the flat cap for a certain kind of dresser. More than this, Kennedy says, is Western Americana - so don't throw away those Garth Brookes stetsons just yet.
Cowboy chic is officially in, with two key Americana brands - Wrangler and Gant - collaborating on a line, which launches this week.
For women, oversized faux fur hats have become far more wearable, led by Rihanna herself. Power points to Irish designer Rachel Maguire as one creator designing her own stunning hats in that style.
When it comes to trying a new style of hat, Power follows Philip Treacy's own advice: ignore the rules. However, as Kennedy says, hats don't automatically suit everybody.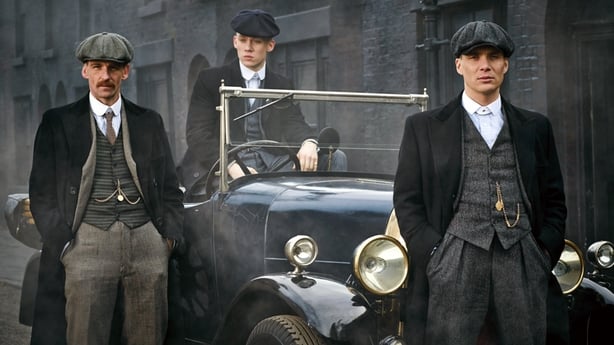 "I know certain types of hats, I cannot wear, and some people just don't have a head for hats!" he laughs. "I always think, go with your gut. If it feels good, wear it. If it doesn't, don't. It's very simple."
Brooches are another accessory that used to be incredibly popular but have dwindled in recent years. Brooches have started appearing in menswear, Kennedy says, be it on the lapel, on hats or scarves.
"I think during the lockdown we all discovered things at home. I managed to link up earrings that had been missing for years and I found brooches belonging to my grandmother", Power says.
Her favourite accessory at the moment? I fingerless glove, she says. "I inherited the rheumatic wrists so I have so many odd gloves because I'm right-handed. If they're fingerless, you can keep them on and they keep you nice and warm."
To listen back to the full interview, click above.