Oxfam launches Second Hand September challenge, with chance to win one of three €100 vouchers for Oxfam Ireland's online tech shop.
Clothes don't need to be brand new for people to enjoy them, so says cognitive psychologist Carolyn Mair who suggests that preloved fashion can make us feel just as happy as a brand-new item:
"Our brains are stimulated by novelty," she explains, "but over a relatively short period of time, what was once new and exciting, no longer appeals to us."
"One reason for this is the release of dopamine which motivates us to seek a positive outcome when we experience novelty. But once we have achieved the outcome, dopamine levels drop and so we are motivated to look for a new source of pleasure. In the context of clothing, the release of dopamine motivates us to seek a positive outcome by buying a new item to replace the items that we have become used to."
"Fortunately, we can achieve a positive outcome - by giving our clothes meaning, buying what we know we will love for a long time, caring for our clothing once we have it, and not only buying brand new. Engaging with fashion this way has the same positive effect on the brain as buying brand new, and it's also better for the environment."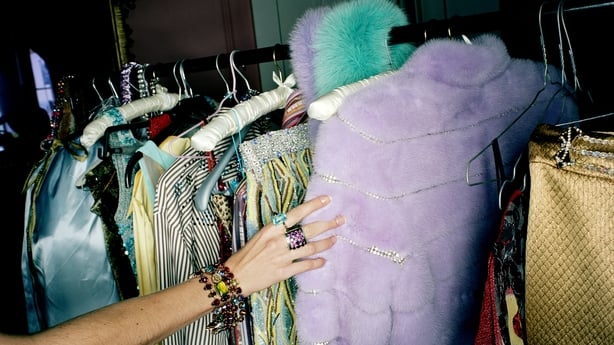 This welcome news comes as Oxfam Ireland launches its annual Second Hand September campaign, encouraging the nation to "dare to re-wear" and shop second-hand for the month of September and beyond.
This year the charity is issuing a fun challenge as part of the campaign:
Dress yourself from one of Oxfam Ireland's shops across the island of Ireland, share the look on social media, and be in with the chance to win one of three €100 vouchers for Oxfam Ireland's online tech shop.
Elaine White from Oxfam Ireland's retail team said: "By recirculating our clothes – buying and wearing second-hand – we are extending the life of good quality items, diverting from landfill and helping to reduce the demand for new clothes, which could in turn help to reduce the damage to our planet."
To learn more about Oxfam's Second Hand September challenge, visit: www.oxfamireland.org/shs