Kate Middleton once again proved that a perfectly tailored suit works in any season, as she stepped out in a dazzling all-white ensemble for the Commonwealth Games in Birmingham.
It's been a week of the sporty Duchess of Cambridge supporting English teams, starting with the women's national football team as they won the Euros, so it was notable that she brought her young daughter along on her first solo outing with her parents.
They visited the aquatics centre first, cheering on the swimmers, before visiting SportsAid House – an organisation that supports young athletes. The spoke to two powerlifters and attended a talk on mental preparation.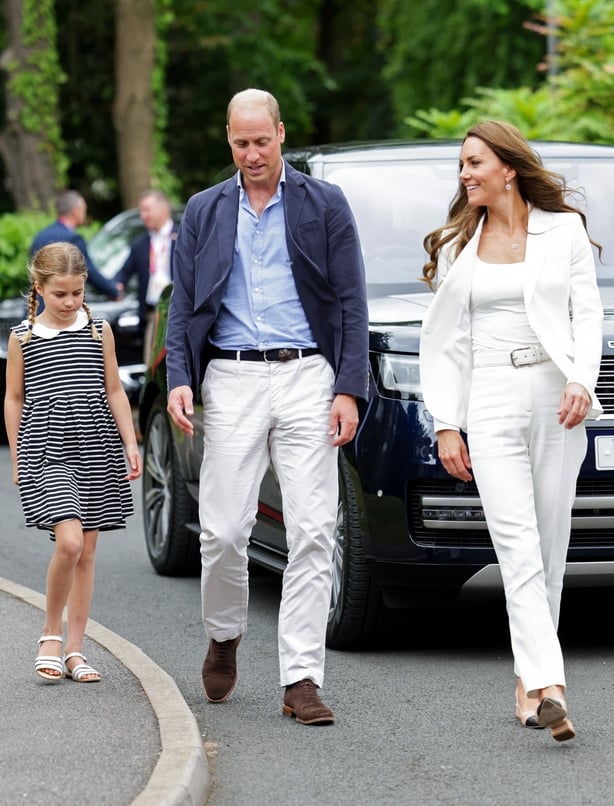 Charlotte, dressed in a navy and white striped summer dress and with her hair tied into two plaits, took part in numerous exercises and puzzles. The family headed to the University of Birmingham Hockey and Squash Centre, where they watched the women's hockey match between England and India.
Finally, they took in some gymnastics heats, including the Men's Horizontal Bar Final and Women's Floor Exercise Final.
For the busy day, Kate wore a pair of Alexander McQueen separates that she's been spotted in twice already this year, marking it as one of her go-to looks. She paired a white blazer with a single breasted closure and slanted pockets with tailored white straight leg trousers.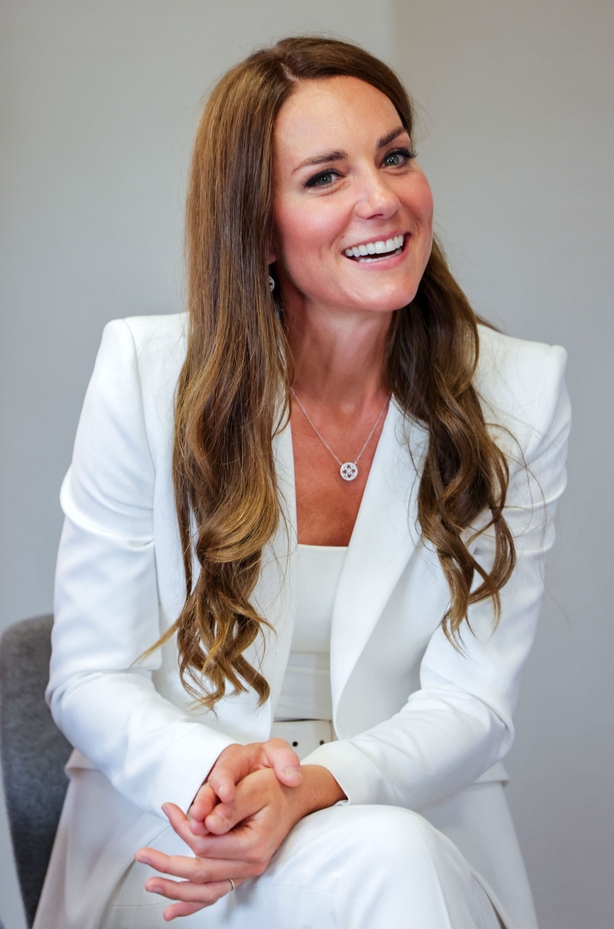 She accessorised that with her Camilla Elphick' Alicia' slingback sandals, a classic style in contrasting tan and black leather, with a pointed toe and pearl embellishment on the ankle strap. She also cinched her waist in further with a matching white belt.
She added some more sparkle with her Mappin and Webb 'Empress' earrings and necklace, a delicate set of round diamond-studded pendant and drop earrings.
Her hair was worn long and waved, while her makeup was polished and elegant, with a flick of black eyeliner and a swirl of pink blush to brighten her complexion.