Zuzanna Cieslewicz's design, 'Ex Static' has been voted RTÉ Wild Card by the public and will now go on to take the final spot at the Junk Kouture World Final in Abu Dhabi later this year.
The RTÉ Wild Card was announced today on the Tracy Clifford Show on 2FM after weeks of online voting on www.rte.ie/junkkouture.
Ex-Static was among five wild cards shortlisted by the Junk Kouture judges – Louis Walsh, Roz Purcell, Soulé and Stephen McLaughlin – one from each of the five regions, each with its own inspiration and story.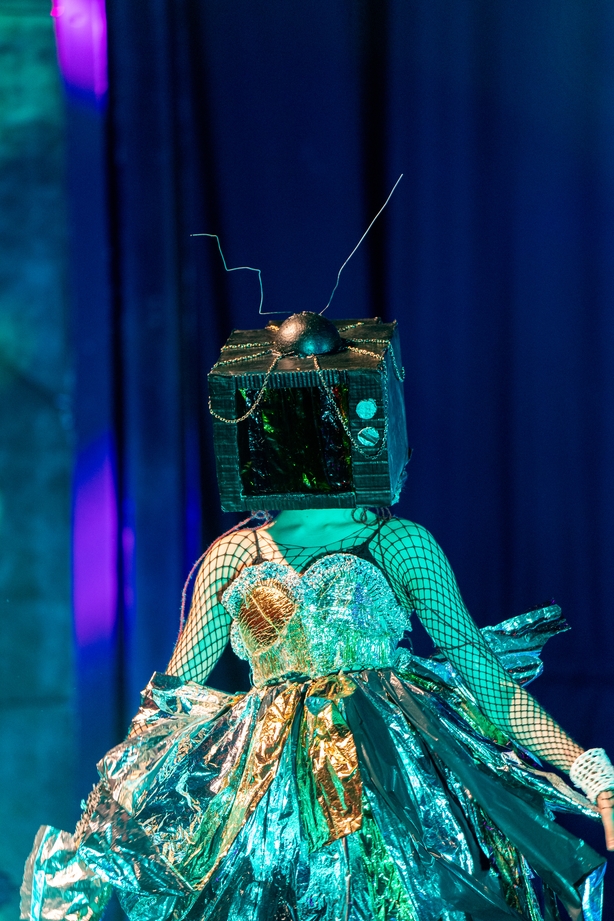 The five RTÉ Wild Cards were revealed on rte.ie/junkkouture on Thursday 19 May, following the Junk Kouture TV Highlights Programme on RTÉ2 and RTÉ Player, when voting opened to the public.
As the RTÉ Wild Card, Zuzanna's design becomes the 10th design to represent Ireland at the World Final.
Junk Kouture Powered by RTÉ is not just about sustainability and great design, it's also about the people who take part, the inspiration behind the designs and being empowered through creativity.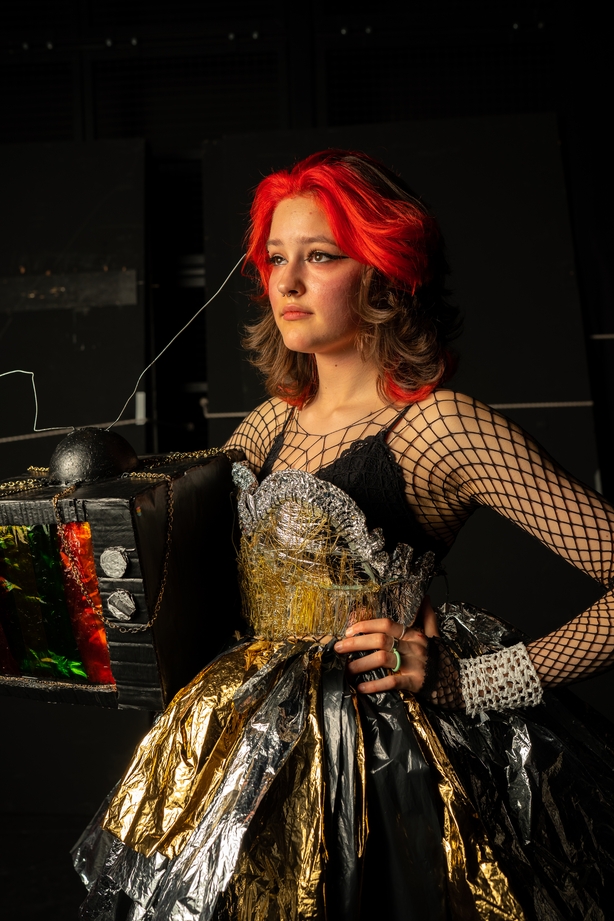 Commenting on her winning design, Zuzanna, who is a student at Old Bawn Community School, Tallaght, Co. Dublin, said:
"My design is inspired by a tech-gothic style. The shiny plastics, black garbage bags and wires reminded me of old, broken or abandoned tech, so I decided for my headpiece to be an old TV. I added gothic style features for detailing and as I thought the black colour would suit the "trash" part of my outfit."
"My design is made from plastic trash bags, grocery store fruit bags, old insulation foam cardboard, old tape and string. I used different crochet techniques for detail pieces, crocheting the gloves and corset accessories."
"I used the double crochet and slip stich techniques in my design. I used the spare wires we had in school and wire scraps from my personal art projects to not be wasteful. I also decided to use household items to limit waste."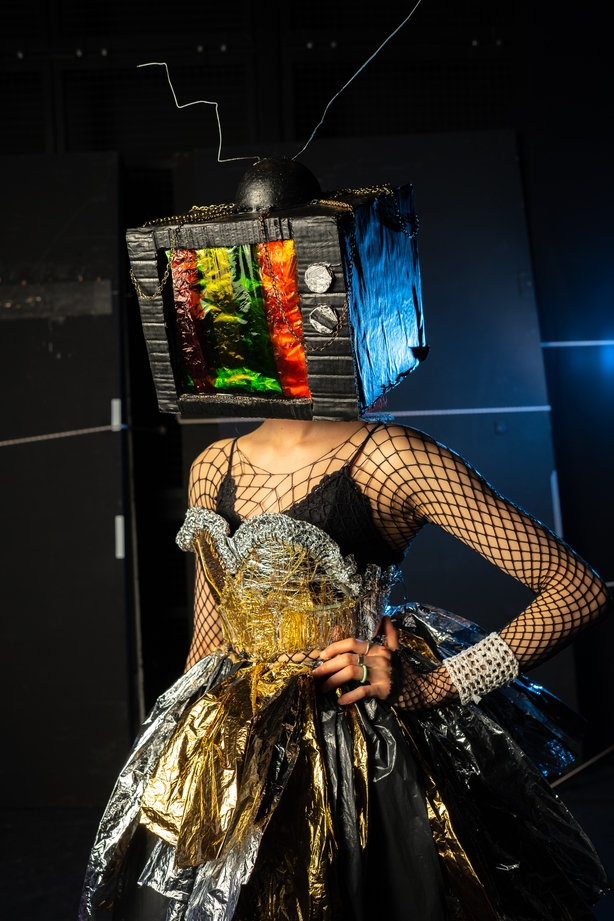 You can continue to enjoy the documentary, Junk Kouture: Behind The Seams and the Junk Kouture Dublin City Final 2022 TV Highlights on RTÉ Player.
Good luck to Zuzanna and the nine other designers representing Ireland at the Junk Kouture World Final.
For more on Junk Kouture, visit www.rte.ie/junkkouture and www.junkkouture.com.