Junk Kouture Powered by RTÉ is not just about sustainability and great design, it's also about the people who take part, the inspiration behind the designs and being empowered through creativity.
With nine Irish finalists already selected by judges Louis Walsh, Roz Purcell, Soulé and Stephen McLaughlin for the first ever World Final in Abu Dhabi later this year, there is one more coveted spot up for grabs - the 2022 RTÉ Wild Card.
As well as the nine finalists, the judges shortlisted five wild cards, one from each of the five regions, to be voted on by the public.
These five RTÉ Wild Cards will be revealed on rte.ie/junkkouture at 8pm on Thursday 19 May, following the Junk Kouture TV Highlights Programme on RTÉ2 and RTÉ Player at 7pm, when voting will open to the public.
The winner of the RTÉ Wild Card and the 10th design to represent Ireland at the World Final will be announced live on RTÉ 2FM's Tracy Clifford Show in June.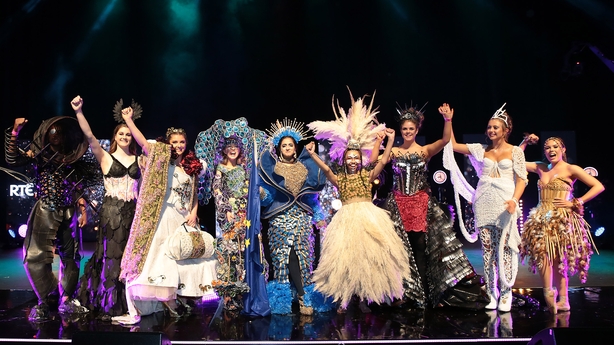 For even more sustainable fashion, you can tune into Junk Kouture: Behind The Seams at 7pm on Friday 27th May on RTÉ2.
Hosted by presenter Órla Morris Toolen, the documentary will follow five Junk Kouture participants on their journey to the 2022 Dublin City Final and highlights the creative process behind the design all before hitting the final runway at the live event.
Five teams from the North, South, East, West and South-East of the country will explore key pillars of Junk Kouture including youth activism, climate change, inclusivity and diversity, fashion design and self-expression.
Watch as the designers make their imprint on the world one Junk Kouture design at a time.