For such a small island, Ireland has developed a long and illustrious relationship with Hollywood since the early days of film. In fact, the very first Academy Awards in 1929 featured an Irish man when Dubliner Herbert Brenon was nominated for Best Director for his silent feature film, Sorrell and Son.
Since then the Irish have been leaving their mark at the Oscars, whether it be Barry Fitzgerald's controversial double nomination in 1944 for both Best Actor and Best Supporting Actor for his role as Fr. Fitzgibbon in Going My Way (he won the latter) or Ruth Negga becoming the first Black-Irish person to be nominated for Best Actress in 2017 thanks to her role as Mildred in Loving.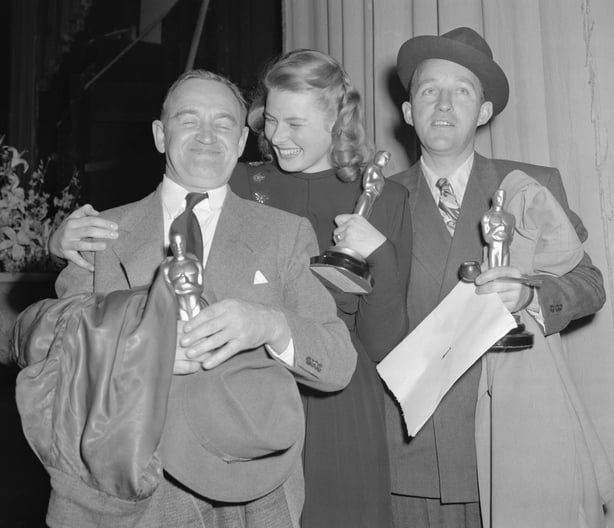 George Bernard Shaw earned Ireland's first screenwriting Oscar in 1939 when he was awarded Best Adapted Screenplay for Pygmalion. The prize - which the Dubliner famously referred to as an insult - made Shaw the first person to receive both a Nobel Prize and an Oscar.
Irish actress Maureen O'Hara is a permanent fixture in Hollywood history thanks to her iconic role in John Ford's The Quiet Man. Known for her feisty characters and flame-red hair, 'The Queen of Technicolor' was a star of Hollywood's Golden Age, and was presented with an Honorary Academy Award in 2014.
In more recent years, Irish actress Saoirse Ronan has been trailblazing through tinsel town, earning four Oscar nominations by the young age of 27, while method actor Daniel Day-Lewis has six nominations under his belt and three golden statues to his name.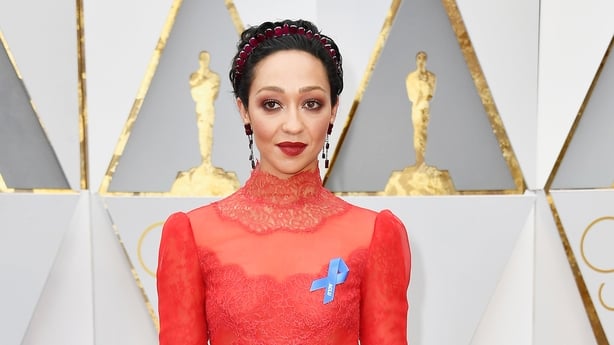 Ireland's legacy at the Oscars is undoubtedly an impressive one so, as we eagerly await this year's Academy Awards, where Ireland will enjoy a record-breaking number of nominations, we're looking back at how just some of the Irish have shown up on the iconic red carpet.
Click through the gallery above to see Caitriona Balfe dazzle in Valentino and Michael Fassbender shine in Tom Ford.