Vintage has taken over the red carpet, as well as the fashion world, with many celebrities more focused on making a statement with a rare creation from the past rather than model looks straight off the runway.
With the Oscars just around the corner, we spoke with the woman who has helped orchestrate some of the most standout vintage red carpet moments in recent years.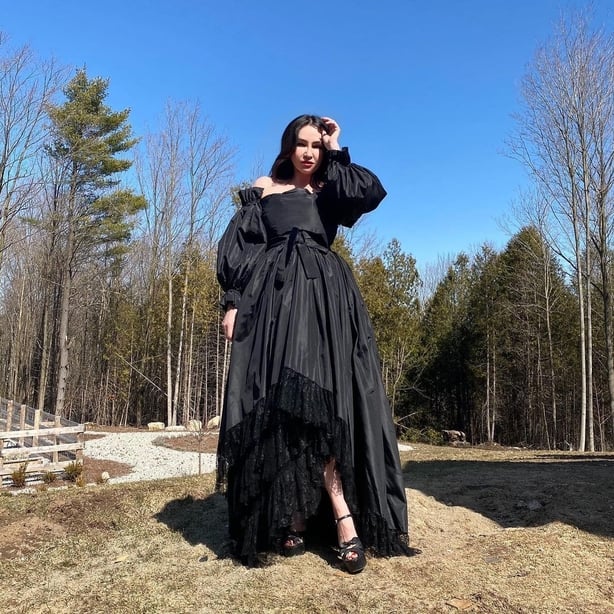 Cherie Balch is the owner of Shrimpton Couture, an online vintage designer archive, and has worked with everyone from our own Ruth Negga and Rihanna, to Zooey Deschanel and Katy Perry.
Here, she reveals what it's like to dress a celebrity for the red carpet, how she cares for her collection and some behind the scenes tidbits.
How did you get into the fashion business?
I was working in the corporate world and was already a pretty die hard vintage collector. One day I had a light bulb moment that maybe I could do this whole vintage thing in a new way after buying a pretty expensive piece and being less than thrilled on how it arrived. Selling vintage online 15 years ago was not as prevalent as it is now and I thought maybe there was an opportunity to tie my business skills with what I loved. I just sort of jumped in with both feet and it took off immediately.
How did you start collaborating with stylists for award shows and other events?
That started mainly because of Instagram. As my presence there grew, stylists saw me and what I was doing and wanted their clients to have that special vintage moment. Karla Welch was someone I started working with very early and she had zero fear of putting someone in vintage even before it became as mainstream as it is now.
We need your consent to load this Instagram contentWe use Instagram to manage extra content that can set cookies on your device and collect data about your activity. Please review their details and accept them to load the content.Manage Preferences
How did you start building your couture collection?
Building a couture collection is the same for me as for anyone – it is years of hunting and sourcing pieces that are meaningful to you. There is no secret formula. I think for any collector out there it happened in a way that is part organic, as in just getting lucky with some pieces, and part making a series of deliberate choices to refine your collection and stay on track. You have to figure out what you love and then start finding it.
The wonderful thing about vintage and couture is that there are so many directions you can go in. You can really find a niche that works perfectly for you. I buy a bit broader than most people would since I am buying from a very all-encompassing view point but the basic parameters are the same. I buy what I love.
How do you conserve or restore the pieces if they're being lent out for events? Do you give the celebs a checklist on how to mind them?
The people I work with are extremely respectful of my vintage. It is a very very rare occasion to have something come back in anything but the same perfect shape it left in. Celebrities know that these are lent pieces and treat them accordingly. I have never had any major problems yet. If something does come back with a bit of perfume smell or a small repair needed, those issues gets handled by my trusted cleaners and repair team just like a new piece coming in would be. I am pretty picky about who I work with too so I think there is already a certain level of professionalism there that really shows with how my things are handled.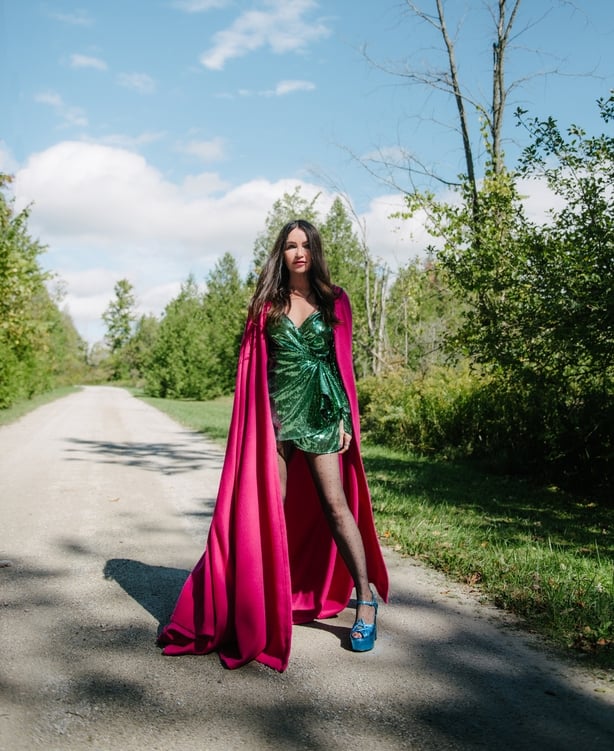 What is the process like, who contacts who first?
Stylists contact me normally. They will tell me the event and who is going. If I have not worked with that person before we go over sizing and the vision that they have for their client. Then I will pull pieces from my archives and the shop and send them photos to see. They make their selections from there. Then pieces get sent off. The one thing I do ask of stylist is that they pull prudently. There is a back and forth with vintage being sent out and I ask that they pull pieces only if they think they really have a shot so the wear and tear is as minimal as possible. The stylists I work with are amazing at doing just that. So it's a very happy collaboration.
How much control do you have over what a celeb wears when their stylist comes to you?
I think that in some ways I have a small amount of control at the beginning because it is up to me to interpret and pull pieces based on the feedback from the stylist. They are not there with me to see everything so I have to choose what I think they want based on our conversations and email exchanges. So that part can be tricky.
Some times I will groove completely with someone and everything is a potential 100% yes. Other times it is very tough! If the stylist is not sure of what they want exactly or they have a few different directions they think their client can go in well it can turn into a longer process… finding that exact piece can be a big challenge. But when we nail it and the client is on the red carpet in my vintage and perfectly styled … it is worth every moment.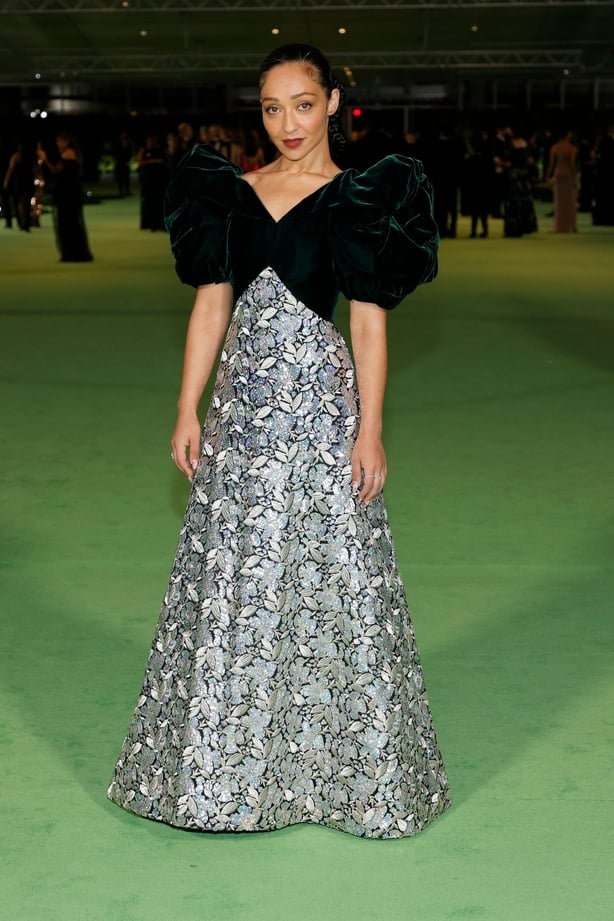 What was it like working with Ruth Negga? What vision did you have for her?
For Ruth all the credit has to go to Karla. She had a very specific vision for Ruth and when she chose the Arnold Scaasi dress even I was a little sceptical that it would be the one. It was a piece that had a definite vintage look and velvet is always a bit of a hard sell. It looked perfect once it was on the carpet but no one knew that until that moment, if that makes sense? Which is really the hallmark of a great stylist. It was a very vintage feeling dress and that is usually what people do not want because if it s not done perfectly you run the risk of being criticised for it looking dated.
I sent it off with secret prayers that it would work because it was my favourite of all the options. When it ended up being the one I literally had a jump-up-and-down moment. And I have a little sweet behind the scenes story on that look as well.... During the fitting Ruth immediately fell in love with it the second she put it on.
She turned to Karla and said that she felt like this was something Elizabeth Taylor would have worn. Well, unbeknownst to her, Ms. Taylor had worn a version of that exact dress! It was just one of those moments where everything clicks together perfectly and every one just knew it was the one. The world thought so as well - Ruth ended up on several Best Dressed lists that night all around the world.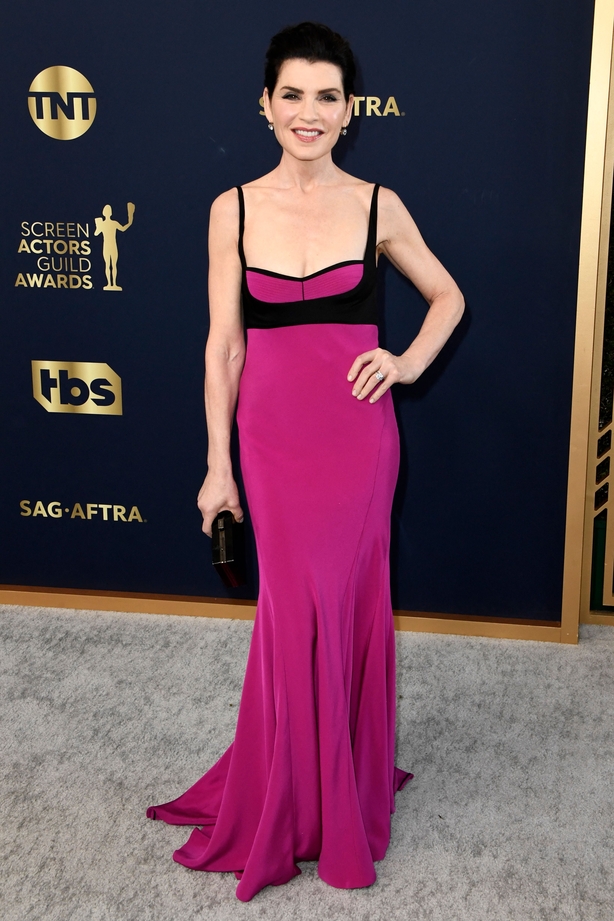 We've been seeing a lot more vintage pieces on the red carpet in recent years – such as Kim K wearing vintage Jean Paul Gaultier, Cardi B in Mugler and more – what do you think is behind that return to the archives?
I think in part that it is in rebellion of the current crop of fashion shows being so widely distributed immediately all over the world through social media. There is no longer that moment of debuting a dress for the first time. And I think that with vintage there is this element of surprise. People immediately want to know who it is by and why they have not seen it before.
Wearing vintage also sends a message about sustainability and where that celebrity stands on that issue. It is a way to visually tell their fans and followers that yes, it is okay to re-wear something from the past. Yes, it is okay to not have to only wear things newly produced.
And last it sends a message about individuality and playing outside of the way that the fashion world works. If a celebrity chooses to wear vintage they are not getting paid by anyone to wear it (at least not by me). It really is a choice based on their absolute love on how they look in that dress and nothing else. To me that makes it the most special thing every single time.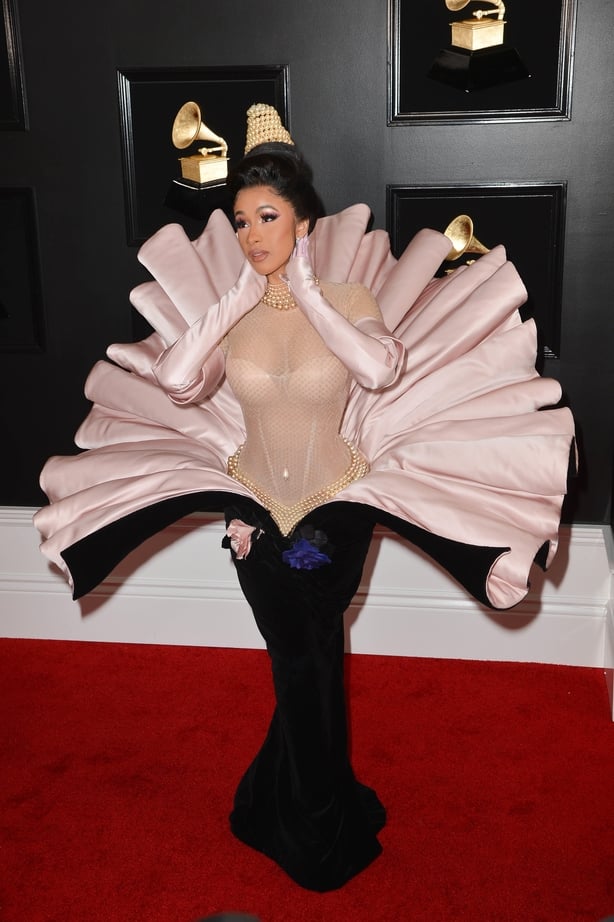 Favourite red carpet moment with one of your dresses?
That is impossible to choose. I have been very lucky to have some really amazing moments and it would be impossible to choose a favourite!
Do you sell to "average joes" too?
Of course! As fun as it is to dive into the world of celebrities here and there, really what I do is to source and find vintage that is going out to all four corners of the world. Almost daily I post photos in my Instagram stories of women who send me try on photos of themselves out and wearing their vintage. Knowing the pieces I find are going to forever homes that cherish them is the best part of my job.
Is there a dress in your collection you're dying to see on the red carpet, something extra special you're saving for the right moment?
I have a few! There are definitely pieces that I have set aside with a certain event or person in mind. It is usually a couture piece so it only will have one time and one shot to be out there so that moment is important. I definitely have a few that are waiting for their magical moment in the spotlight.
We need your consent to load this Instagram contentWe use Instagram to manage extra content that can set cookies on your device and collect data about your activity. Please review their details and accept them to load the content.Manage Preferences
Can you give us a hint about any looks we can expect from the Oscars red carpet this weekend?
It seems the Oscars get bigger and bigger with each passing year and the after parties are as big a fashion event as the main event nowadays. Which means you will see a lot of amazing gowns and dresses over the course of the night.
My predictions are that I think you will see a combination of gowns that take up space and then on the opposite side of thing you will see dresses that are very sleek but with beautiful detailing. And maybe, just maybe, we will see a vintage piece or two if we get lucky…