Leading the charge on incredibly glam sustainability, Junk Kouture has been challenging post-primary school students across the country to create high-end designs from junk for the past 11 years.
Some of the incredible creations made by students aged 13-18 from across Ireland have been modelled everywhere from Climate Week NYC and Cannes Film Festival, to onstage at 3Arena Dublin, with the Irish platform for youth creativity and sustainability encouraging post-primary school students to turn everyday rubbish into wearable fashion.
Now, Junk Kouture is making a splash stateside, with Irish designs appearing on American TV news as it was honoured with its first global award at the Footprint Sustainability Summit 2022 in Phoenix, Arizona.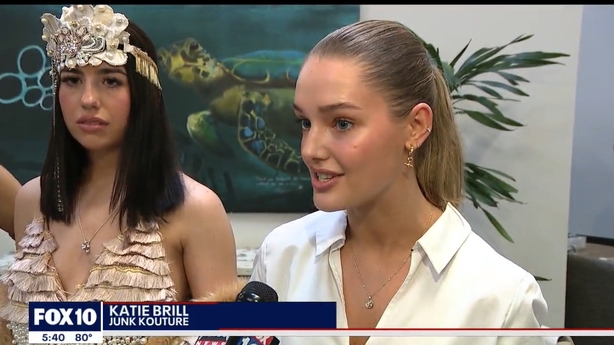 The prestigious Ocean Hero Award recognises innovators who are creating a healthier planet and positively affecting the environment on a global scale.
Founder and CEO of the Footprint Sustainability Summit Troy Swope applauded Junk Kouture's innovative use of fashion, art and design to inspire young people to embrace sustainable habits and become the changemakers of our world.
Junk Kouture has recently launched into five new territories – London, New York, Paris, Milan and Abu Dhabi - in addition to its first home in Dublin, with further international expansion coming later in 2022 and 2023 including on the west coast of America.
Ahead of the programme's launch in the region later this year, Junk Kouture were invited to attend the sustainability summit in Phoenix to showcase a number of innovative designs made using recycled materials.
And with a dress made from curtains and hair extensions, a jumpsuit made from thousands of aluminium ring pulls from fizzy drink cans, and even a gown made from old camera film on display, it's no surprise that Junk Kouture also caught the attention of a local TV crew.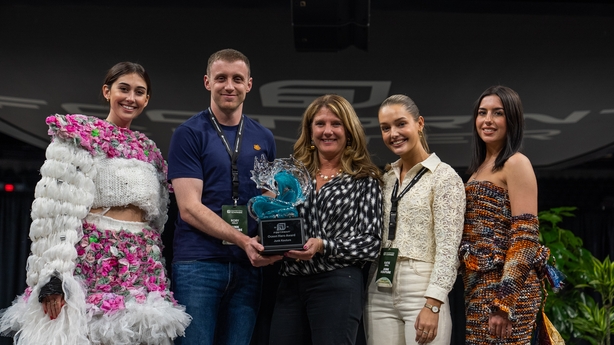 Fox 10 reporter Danielle Miller caught up with Junk Kouture following their display onstage at the summit, impressed by the sustainable fashion on show, including Roaring 2020 made by Esme MacDonagh, Ella Wynne and Ciara Lennon from Coláiste Rís in Dundalk, Co Louth, Memory Lane made by Emma Beatty and Katie Murphy O'Connor from Sacred Heart School, Tullamore, Co Offaly, and I Can Do it made by Molly Calder, Lily Stoutt and Lucy Walsh from Presentation School in Co Wexford in her report.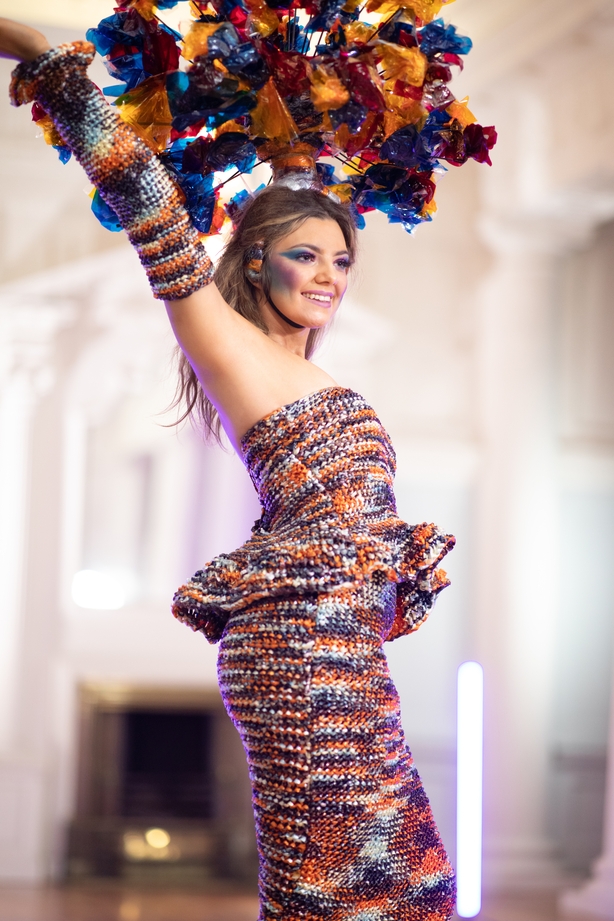 There was further excitement when nine Junk Kouture designs took part in the half-time show of the NBA game Phoenix Suns vs Milwaukee Bucks at the Footprint Centre in Phoenix, concluding a brilliant week for all on the Junk Kouture team.
Designs modelled were Divoc-91 by students at Presentation Secondary School, Thurles, Co Tipperary made from blister packs and injection holders; Generation Fade by students at Colaiste Nano Nagle, Limerick made from inner tyre tubing and electric wire; Fight the Flame by students at Sacred Heart School, Tullamore, Co Offaly made from fire hoses; Attire by students in Moate Community School, Co Westmeath made from bicycle tubing; Truth Lies Within made by students at Scoil Chriost Ri, Portlaoise, Co Laois from crocheted twine and leather; and Inside Out made by students at St Louis Grammer School, Ballymena, Co Antrim from ripped tights, stockings and pop socks.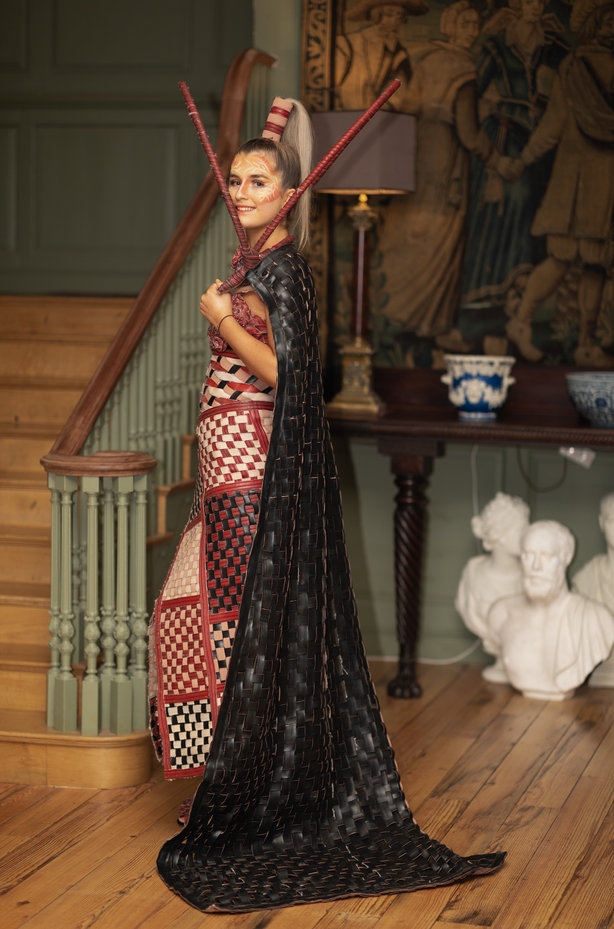 Closer to home, registration for the 2022 competition in Ireland has closed and students are putting the finishing touches to their designs as they wait to hear if they qualify for the regional finals of the Irish competition taking place in the coming weeks.
Successful designs from the regional stages will then battle it out in the Grand Final in Dublin for ten spots at the first ever Junk Kouture World Final later this year.